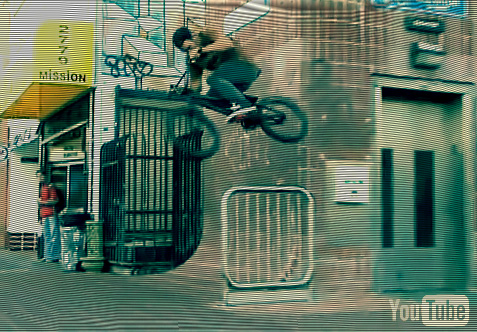 Eddie Cleveland in the latest edit…
Fit Bike Co have a strong history of doing things properly. Since the conception of their team, not so long ago, they've always been at the forefront of things and with their new web series, The Making of Stay Fit, they're once again progressing the order of things.
It used to be that a company would spend a bunch of cash on a couple of roadtrips which would make the magazines and then they released a DVD and that would be the end of it. Fit are now properly documenting the DVD making process which is pretty interesting when you haven't done it yourself. It goes to show how much hard work goes into these things.
They're counting down from Episode 30 right down to Episode 1. It's a novel way to do it and with one being released each week the DVD will be finished by Interbike in October.
'The Making of Stay Fit' is about as close as you can come to watching a rider actually filming a video part, without actually being there.
Here is the latest installment with Eddie Cleveland. He talks about riding and why DVD's are better than web videos and shreds some street and trails…
Episode 27 –
Episode 28 – Hanging out with Russell Barone and Shawn Garrett.
Episode 29 – Van Homan talking about how he stays motivated and a scope on the ramps at Black Box Distribution.
Episode 30 – Introduction to the series and some words with Dakota Roche, Van Homan, Chase Dehart, etc.
Check out the Fit Bike Co website here and their Youtube Channel here.