I'm sure you've heard of the 'Make It Happen' project that's been going on over the past 14 months or so, if not then check out the paragraph below for some info…

About Make It Happen:
'Make It Happen' is a global BMX project by rider Greg Illingworth, filmer Will Evans and photographer George Marshall. Over 14 months Greg travelled to South Africa, China and Argentina with some of the world's best riders: Gary Young, Tammy Mccarley, Brian Kachinsky, Ed Zunda, Josh Harrington, Kevin Kalkoff, Paul Ryan, Ben Hennon, Matt Priest, Matthias Dandois and Maxime Charveron. They all shared one simple idea – explore, ride, document.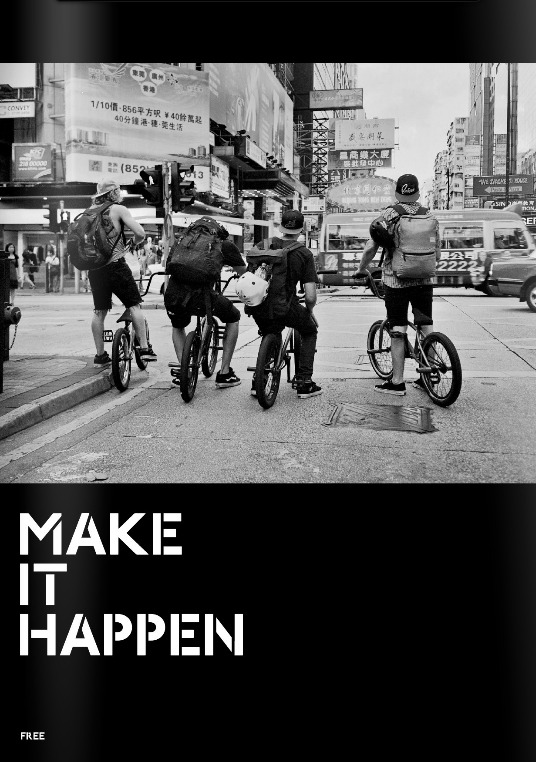 The Make It Happen book is a one off high quality publication that documents the entire project and features in depth biographic interviews with Brian Kachinsky, Greg Illingworth and Tammy Mccarley – George Marshall sent us a totally FREE online publication of the book which we're very happy to present to you guys. Just CLICK HERE or the image above and it'll take you right there!