South Coast skatepark fans, get stoked. The new skatepark that's currently being built in Lewes looks AWESOME.
After the user group stated they wanted something out of the ordinary, Wheelscape came up with this design, packed with plenty of weird and wonderful features. It's one of the best looking UK park designs I can remember seeing.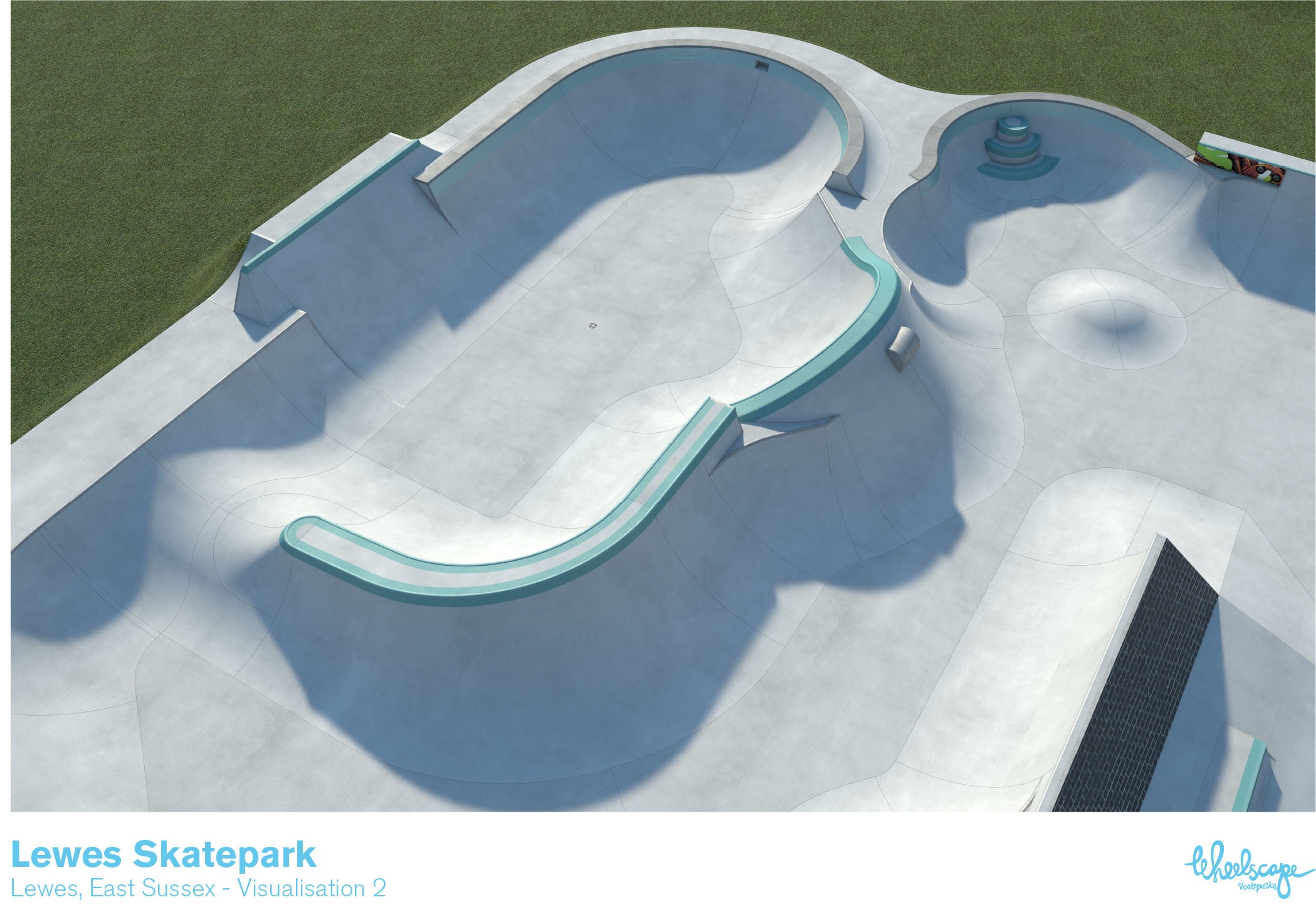 Over vert sections, interesting blended banks and quarters, transitioned hubbas, variations on wallrides, pool coping, pool steps (aka cake), extensions everywhere and transitions on the decks… Oh man. Looking at the visualisations is getting me stoked.
Respect goes out to the local user group for sticking to their guns and getting a design like this. I've moaned plenty in the past about insignificant skateparks, so a design as intriguing as this is refreshing to see.
---
Due for completion within the next couple of months… Expect to see progress of the build here on Ride UK. Hold tight.
---