Last week, we posted up the trailer for the Warehouse Project Issue which will be on sale by the end of this week with a cover mounted Warehouse Project DVD. We've been planning the Warehouse Project issue for the best part of a year now so it's a bit of a landmark for us seeing the issue finally come to life.
Scoring this month's cover is none other than the recently crowned Ride UK Street Rider of the Year Ben Lewis, with an over tooth pick on a VW Polo while filming for the Warehouse Project guest section. We've been trying to get Ben on the cover for a long time now, and this issue couldn't arrive at a more fitting time in light of Ben's success at our awards and an amazing year for the guy. Congratulations Ben!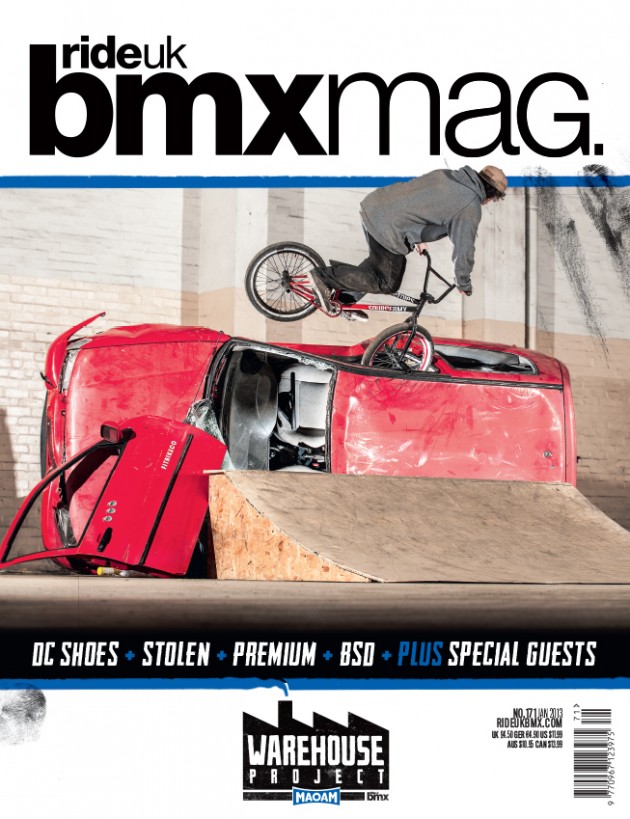 Look out for individual Warehouse Project trailers from each team tomorrow….