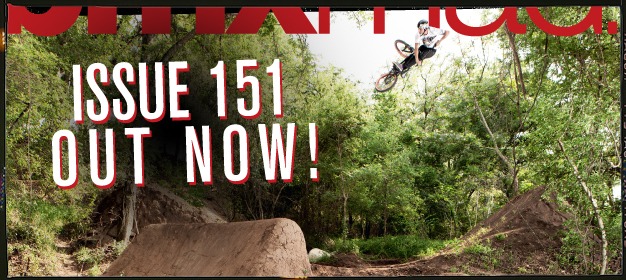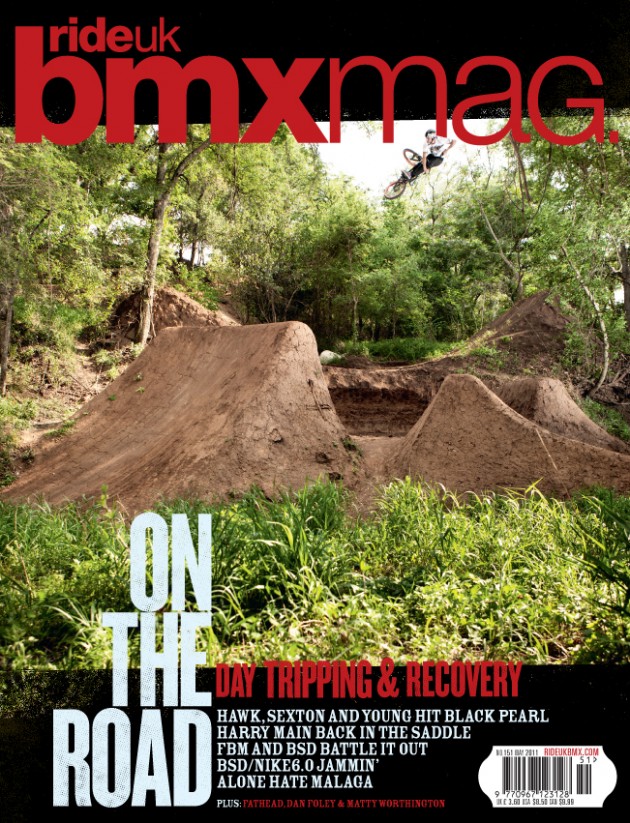 Your Monday has just got better! The new issue of Ride UK should be on the shelves of your local shop today. This issue's cover features Lima riding one of his favourite spots at his Winter getaway location, Austin, TX whilst staying at the Relentless House. While inside the mag we have everything covered, from the first photos of Harry Main riding again after an injury that nearly crippled him, BSD and FBM on the latest Megatour, the BSD Nike 6.0 Bowl Jam at Unit 23, to the Odyssey team hitting up the Blackpearl skatepark on the Cayman Islands.
Here's a few snippets from the Harry Main article written by Matty Lambert to get you in the mood…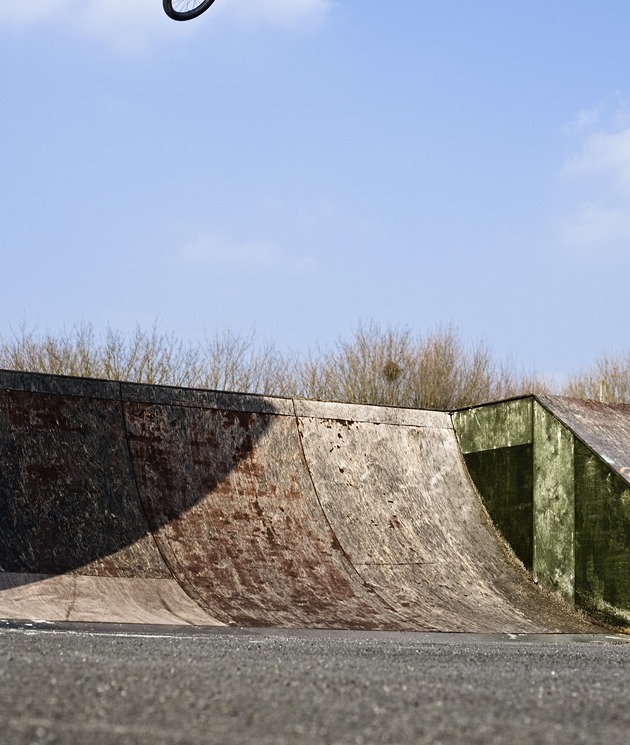 "It's been a rough road to recovery for Harry Main since his injury last year. Back in April 2010, he broke his Talus in his right ankle. Doctors said that if the bloodline running through the bone didn't heal properly it could eventually die and crumble. This would have left Harry unable to walk unaided, let alone ride a bike…
When he first broke it the doctors said there was a 90% chance he wouldn't ride again because of where he snapped it. Harry didn't worry about this at all, he just knew it would heal up because in his words "It has to". That was a good way of looking at it I guess, flushing out any negativity and focusing purely on the positive."
Guess what trick Harry is doing over Redditch Volcano and win some stickers…
Chase Hawk, Aaron Ross, Gary Young and Sean Sexton head out to the Cayman Islands and mix it with stingrays.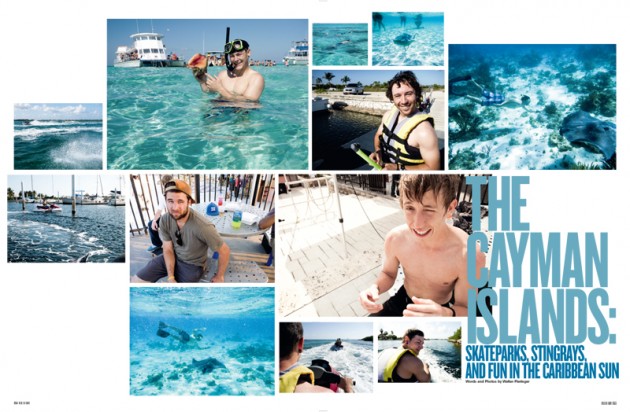 After almost a year out with injury, Harry Main is finally back on his bike. We caught up with the Main man himself to see how the last year has been for him.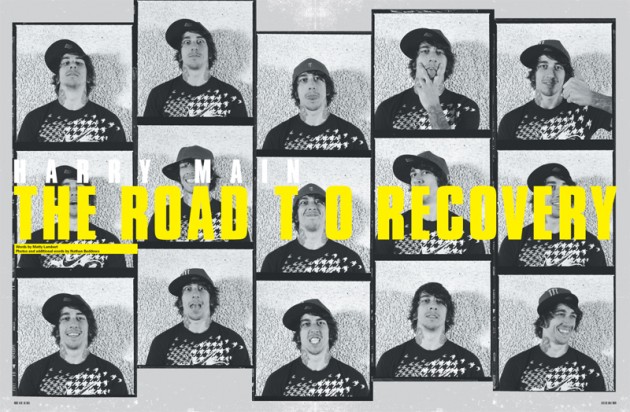 What happens when two completely different teams collide whilst on the road. BSD versus FBM on the Props Megatour.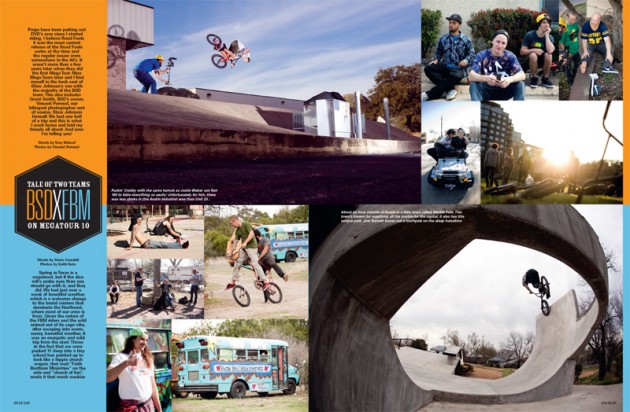 Malaga for eight days with eight riders and a whole lot of hate. The Alone team tell their story.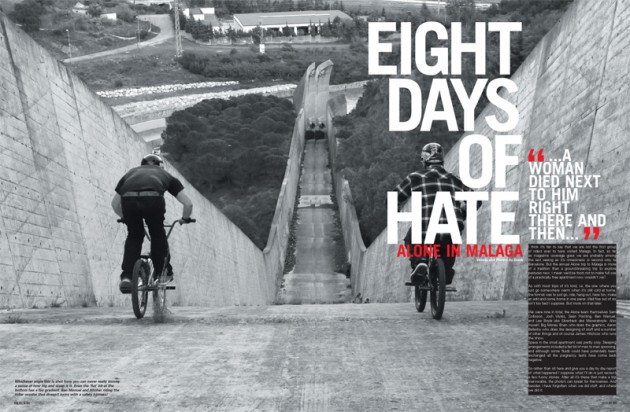 Was you at Unit 23 for the BSD & Nike 6.0 Jam? If not you missed out! Check what happened and who/ what went down.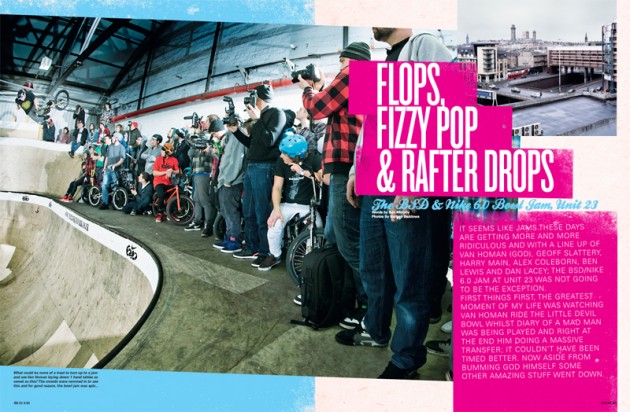 A young Yorkshire man by the name of Alexander Barton-Holme aka Fathead, gives us a lesson in BMX.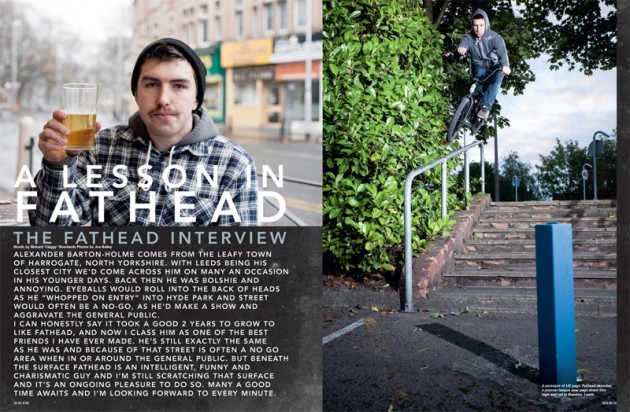 Don't forget the regulars too, including an Informer with Matty Worthington, Haro and Premium go to Scotland, Scott the Punk gets to answer 20 Questions, BSD owner Grant Smith gives us his Top 5s, Alex Coleborn hands in his disposable camera, Joss Fenn tells us what's What? And that's not all. You don't miss this one!