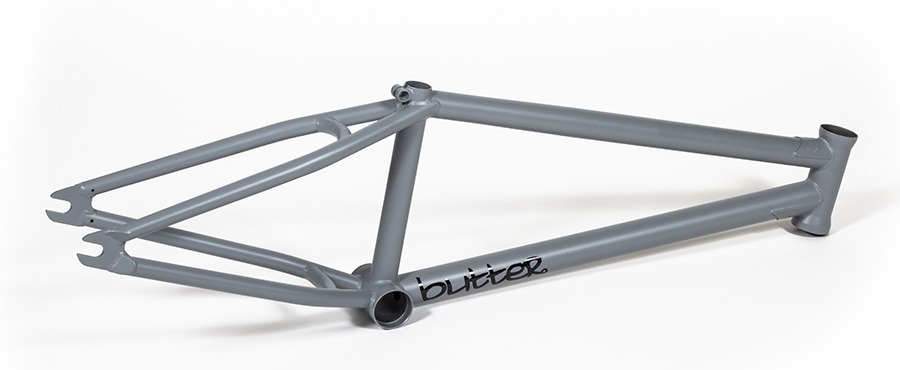 Cult
Hot Butter
It looks like we'll have the Cult Chase Dehart "Hot Butter" frame in for Xmas kids! It feels like we've heard a lot about this frame but had to wait a wee while to get our hands on it! Good things do come to those who wait though, and the Hot Butter frame is awesome. Here's the specs. Butter blended chromoly tubing, single bend chain stays with massive tyre clearance, investment cast bridge, heat treated dropouts, cult OS head tube, bb and gussets, 8.5 stand over and weighing in at 5.1lbs. This thing is a tight set up, and will no doubt be super popular. Love it.
Specs
Top Tube: 19.9", 20.4",
20.65", 20.9", 21.15"
Chain Stay Length: 13.55"
Angles: 71 degree seatube, 75 degree head angle
Bottom Bracket: 11.8"
Weight: 5.1 lbs
Colours: Black, Grey.
RRP: £289.99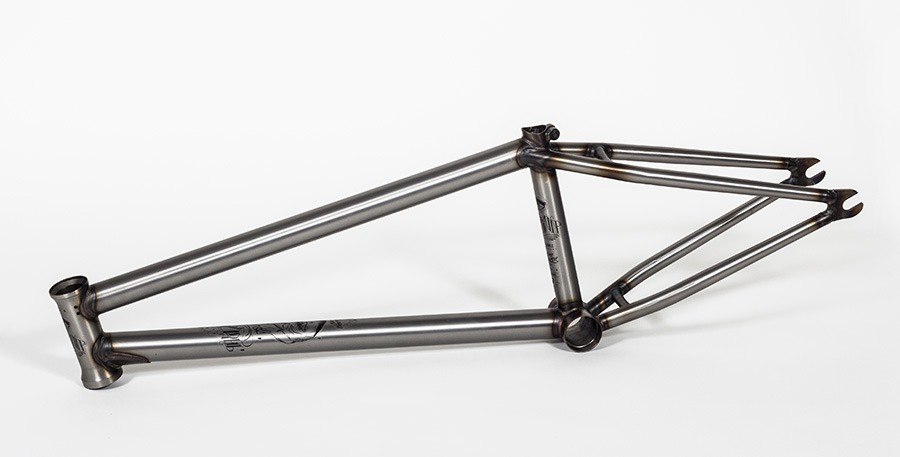 WeThePeople
The Dawn
Unless you've been living under a rock this past month you'll have seen Maxime Charveron's latest edit promoting his "The Dawn" frame from WeThePeople. It's crazy, Maxime is awesome and I still think this frame should be called "The Charver" lol! Constructed from Japanese seamless 4130 chromoly and features tapered seat and chain stays, with a unique scolloped profile, integrated seat clamp and 5mm heat treated drop outs. The Dawn is equipped with everything you'd expect from WTP including their second to none attention to detail and craftsmanship.
Specs
Top Tube: 20.8", 21" 
Chain Stay Length: 13.2"
Angles: 71 degree seatube, 75 degree head angle
Bottom Bracket: 11.6"
Weight: 5.2 lbs
Colours: Black, Raw.
RRP: £279.99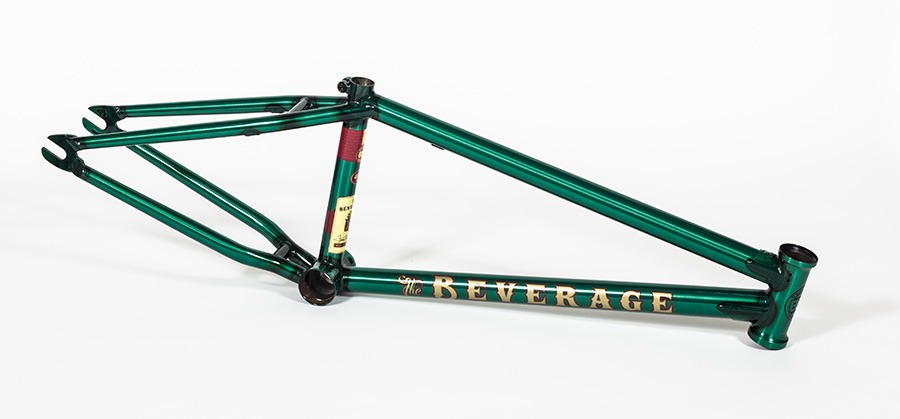 BSD Beverage
Tony Malouf kills it, period. Here's his new signature "The Beverage" frame from BSD. Designed from the ground up by Tony and the BSD crew this thing looks so solid. A good honest double diamond frame equipped for literally any terrain. Single gauge tapered tubing in the front triangle, engraved head tube and gusset with an offset thickness CNC'd head tube. All in you have one of the most durable frames in this price range. £269.99 is so good! It even comes in full trans colourway options of black, red and green, and weighs in at a tidy 4.9 lbs. Some serious hard work has gone into this and it won't break the bank.
Specs
Top Tube: 20.3", 20.65", 21"
Chain Stay Length: 13.4"
Angles: 69.5 degree seatube, 74.8 degree head angle
Bottom Bracket: 11.5"
Weight: 4.9 lbs
Colours: Trans Black, Trans Red, Trans Green
RRP: £269.99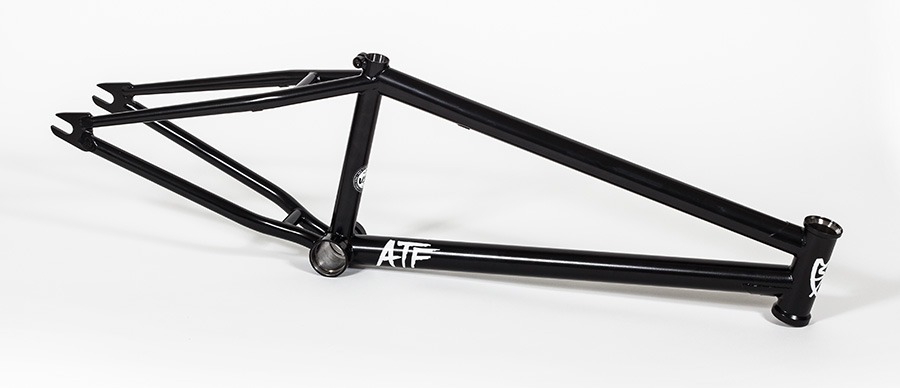 S&M
ATF
The ATF is beyond sick. It really reminds us what S&M are all about. Simple, effective and rad as hell. The ATF stands for Alcohol, Tobacco and Firearms. Mixing all three could leave you in A&E or give you the time of your life! Either way it's pure USA, as is this frame. Constructed using S&M's supertherm heat treated tube set with a tapered and butted top tube, dent resistant down tube, taped rear stays with huge tyre clearance and heat treated micro drop outs. This thing is built to last. You'll notice it's quite burlier than a lot of frames on the market these days, but it weighs in at 4.7 LBS, which is awesome work by the designers and builders at S&M.
Specs
Top Tube: 20", 20.5", 20.25",
20.75", 21", 21.25"
Chain Stay Length: 13.4"
Angles: 71 degree seatube,
75 degree head angle
Bottom Bracket: 11.7"
Weight: 4.7 lbs
Colours: Clear, Matte Black,
Green Zinc
RRP: £399.99