While Robin Pearson was out in San Diago, shooting for Connor Lodes interview that featured in issue 172. He got the chance to hang out with Dennis Enarson and shoot a few photos while he was filming for that crazy web edit he just released! Here's a few words and photos from Robin on that video.
Words and photos by Robin Pearson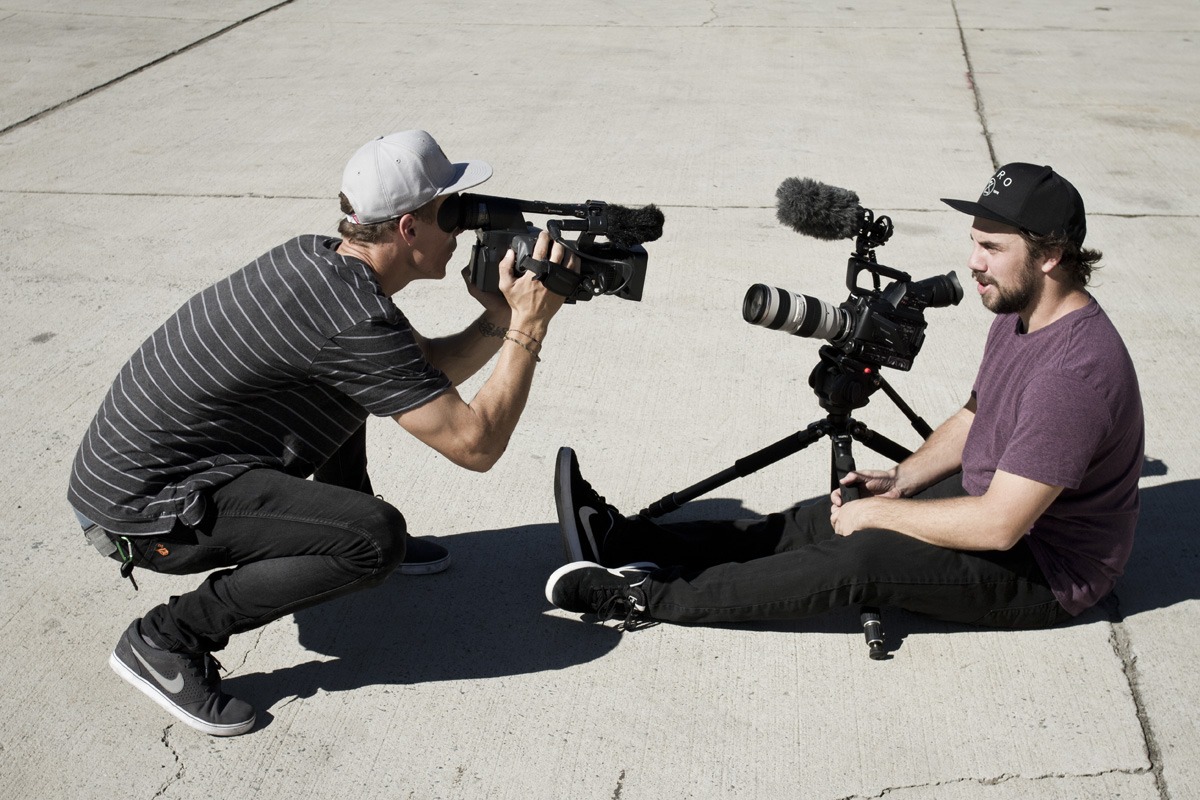 Dennis Enarson's new Haro SD V2 frame promo video just came out and it blew my mind, as I'm sure was the case for most of us. At the end of last year I stayed at Dennis' house for a while, and was fortunate enough to shoot a few photos with him while Terrell Gordy was in town to work on this edit. The final video had such an impact on me that I felt compelled to write a few things about it.
Dennis rides for Haro, one of the biggest, most established and respected companies in BMX; the Haro SD frame is the only signature frame they do; Dennis is a really big deal – you know all this. I just feel it's worth highlighting the fact that this video has come about from the sum of two such huge parts – Dennis Enarson and Haro Bikes. The ingredients alone carry enough weight to make it a classic web video.
The song it has been edited to is Pat Benetar's 'Hell Is For Children'. Those of us who have been riding for ten years or more will have instantly recognised this song from Brian Yeagle's section in Faction's 'Who Brought The Dicks?', arguably a classic video part. I'm not sure if I have a problem with this song being used or not… In my opinion, song-jacking is an inexcusable crime when you consider how much music there is in the world. But Terrell Gordy is wiser than that, I'm sure. This is undoubtedly more of an homage to Yeagle and that old Faction video, and it clearly fits with Enarson's riding, so I guess that's fine with me.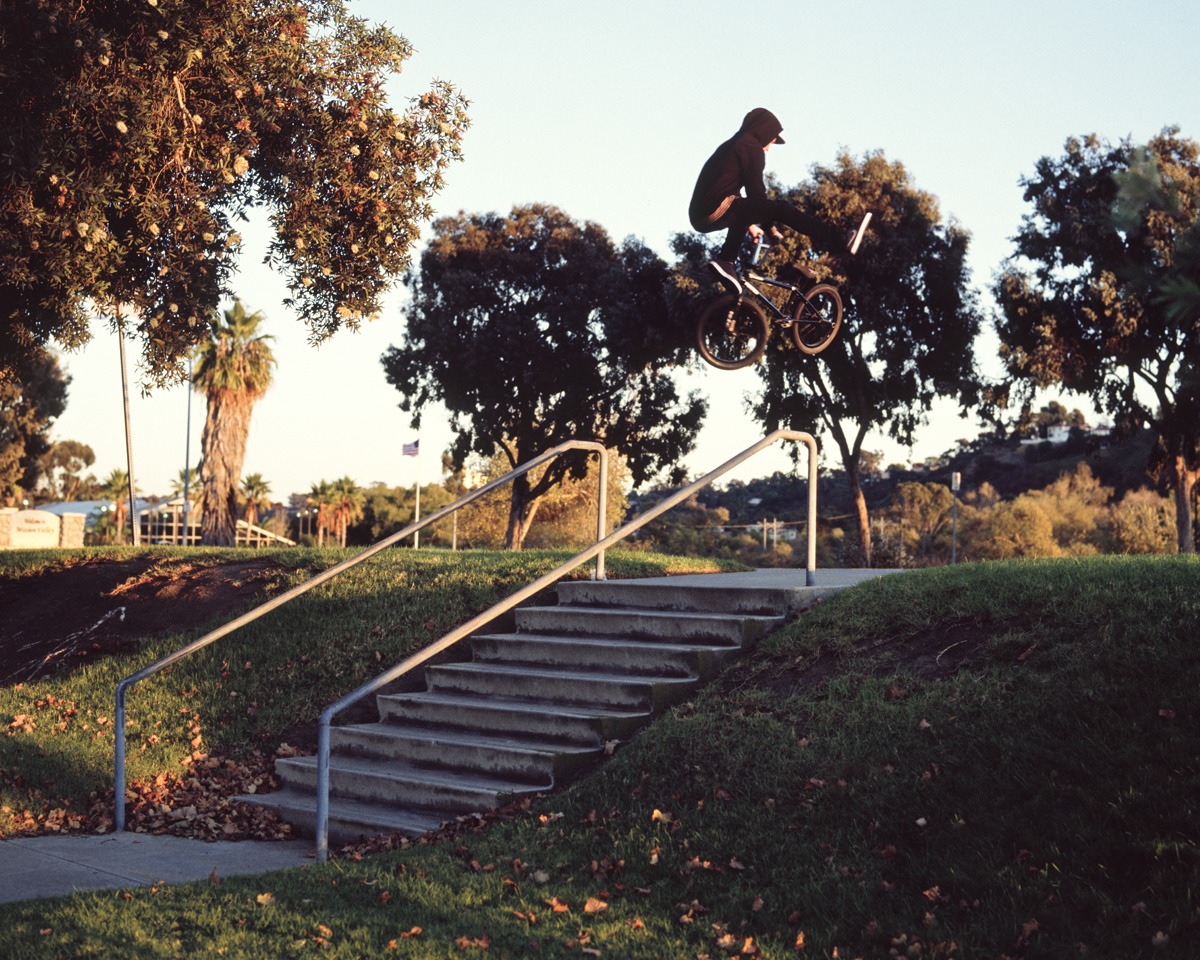 Uprail to opposite whip gap, San Diego.
The level of riding in this edit is astounding. Dennis shreds street, trails, parks, his own ramps, everything. A lot of the whips and spins are opposite, there are big gaps, tech clips, long lines, huge transfers, classic Enarson moments and a few unexpected clips too. But that begs the question, what is it we expect from him these days? He can basically ride anything and do whatever he wants.
Apart from promote the V2 of his frame, for me this video does two things:
Firstly it reminds us (as if we needed reminding) that Dennis Enarson is the best BMX rider in the world. When I shot these photos or rode a skatepark with him, I have to tell you I was pretty blown away by the way he rides. The riding in this video is based on a supreme confidence – he knows exactly what he can do on his bike. The thing I respect most about his approach to BMX is that he shows complete professionalism and huge enjoyment at the same time.
Secondly, this video creates even more hype for the Markit DVD and Dennis' part in that. Markit is Dennis' brainchild – a BMX denim brand launching from La Mesa, San Diego, with one of the most stacked teams out there. If videos like this are his web output, I'm sure I speak for all of us when I say that BMX can't wait for that DVD.
Dennis Enarson – Haro SD V.2 Frame Promo 2013 from Haro Bikes on Vimeo.