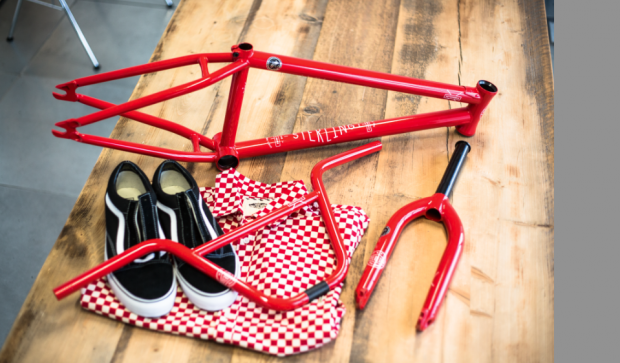 Pete Sawyer is one of those riders that classically lets his riding do the talking. But after many tries and numerous pictures in this and many other magazines, we have finally given Pete the opportunity to let his words do the talking… fast forward to page 66 to see the Pete Sawyer Interview in full.
Freecoasters, filming, scooters, good food, no pegs, dodgy knees, the queen and even mice, it is all in there for your reading pleasure.
By simply undertaking a bit of basic research (or accosting Pete next time you see him in the street), simply answer one very easy question and you could be taking home a full Wethepeople Sterling set up, with some nice kicks thrown in to tie it all off nicely… Sweet.
What you can win
Wethepeople Sterling frame
Wethepeople Sterling forks
Wethepeople Sterling bars
Vans footwear
Vans shirt