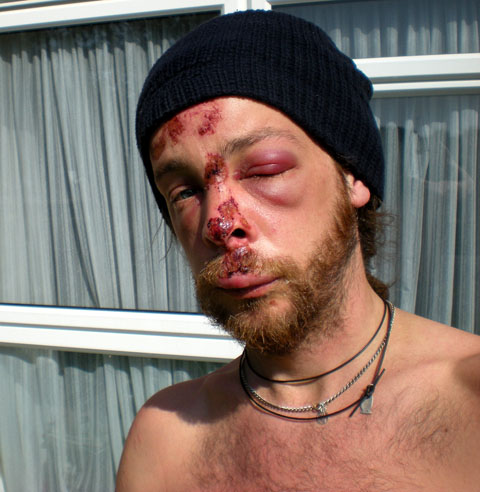 An occupational hazzard?
Check out that for pretty! As the Vans Let it Ride tour kicked off late last week, our editor and photographer Steve Bancroft took a nasty crash on a big set at Peynier trails in France. Steve hooked up front wheel on the 20ft step down and according to witnesses his hands didn't leave the grips until he'd gone head first into the ground.
Steve is now back at home in Christchurch and Daniel Benson has flown out to take his place with the UK team.
Get well soon Steve…