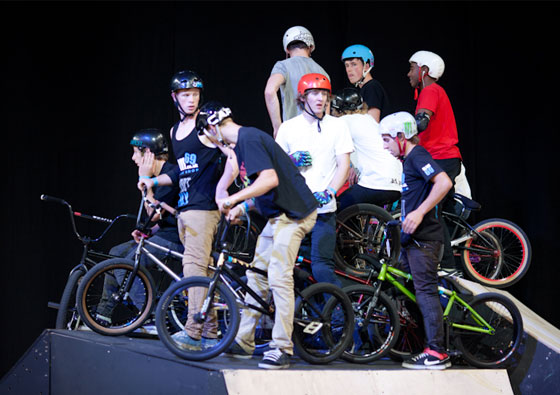 The Cycle Show kicks off next week. Here's the full rider list for BMX, the course and some exclusive discount codes for you guys if you're looking to buy tickets online.
Riders confirmed so far….
Andy Sheridan
Angus Gough
Anthony Mcguirk
Anthony Watkinson
Ash Douglas
Ben Hennon
Ben Keegan
Billy Cooper
Billy Purcell
Brad McNicol
Chris Czacko
Dan Harris
Dan Sheppo
Dave Pepperall
Dean Cuesson
Declan Brooks
Franny Wright
Issac Lesser
Jack Clark
Jack Marchant
Jack Watts
Jamie Girven
Jay Cowley
Joe  Cox
Joe Roofe
Jordan Aleppo
Josh Cox
Kaine Mitchell
Karl Feix
Karl Walker
Larry Lomotey
Luke Padgett
Martyn Wetheralt
Mike King
Nik Ford – tbc
Ollie Palmer
Paul Jeffries
Ryan Elcock
Ryan Taylor
Sam Cunningm
Shaun Gornal
Tom Isted
Tom Justice
Vincent Mayne
Will Peckham
Zack williams
Course
Discount codes
We're happy to announce TICKET DISCOUNT CODES for any of you guys who are planning to git up the Cycle Show this year at the NEC in Birmingham. It's looking like it'll be another great event with plenty of BMX going down the whole weekend.
Our readers are being offered a special ticket price of just £11.50* per ticket in advance by visiting http://www.cycleshow.co.uk/book *Tickets are normally £13 in advance and £16 on the door.
Your discount code for tickets is RIDE
Have a good time!