Big news from our friends down at The Source in Hastings.
THE BATTLE OF HASTINGS!
Since this year marks 950 years since the Battle in 1066, there are all kinds of festivities taking place in the area and The Source are getting in on the party with this big new contest at The Source Park.
The Source have teamed up with Monster and Etnies to present The Battle of Hastings BMX contest – with a huge €18k prize purse! This will put Hastings back on the international contest map.
Even radder news: The Source are holding free qualifiers on BMX Day (23rd July) for the four guest places in the pro contest. Get involved!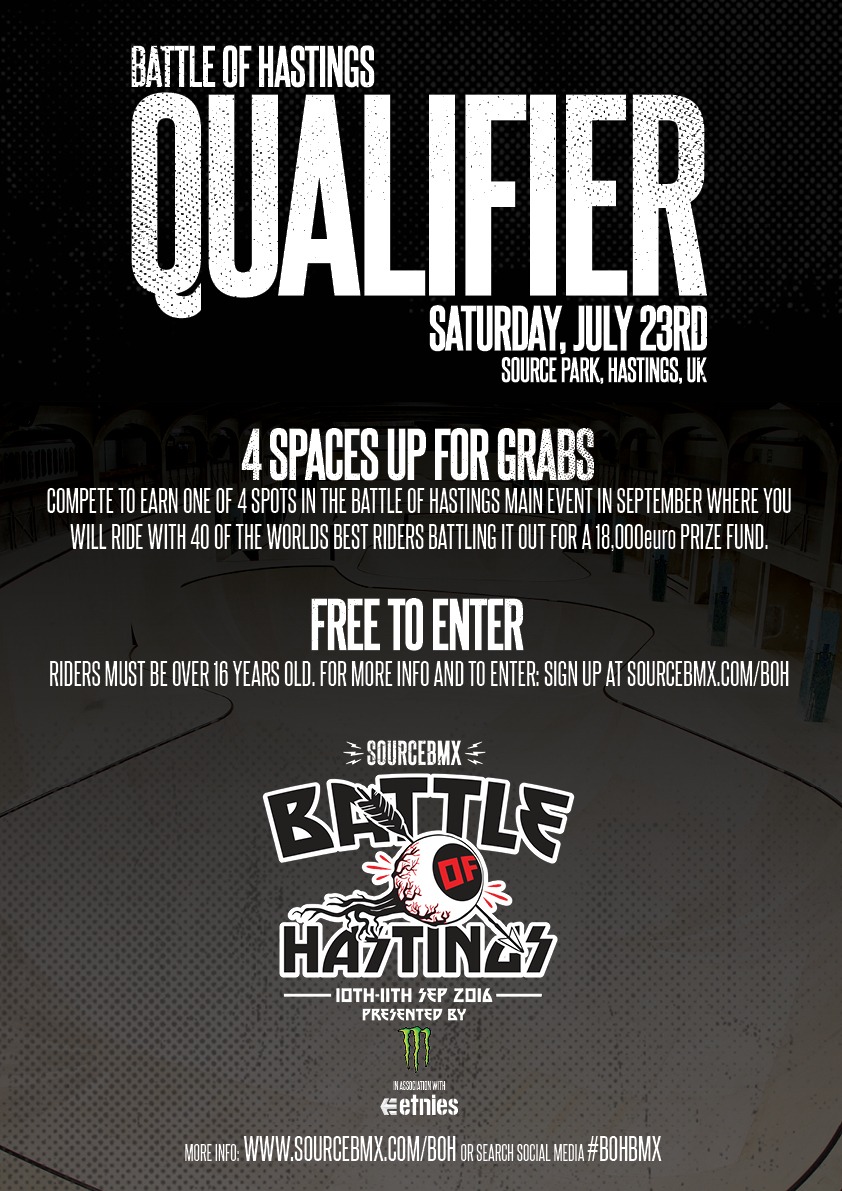 To sign up and for all the details, check out the Official Battle of Hastings site.