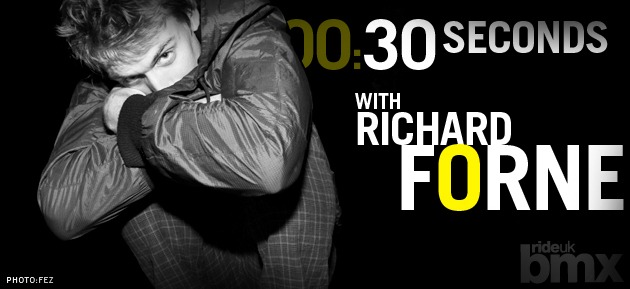 So Richard,  since the Nike 6.0 Media Apprentice competition, you have had various interviews appear on the internet and in magazines, so this is just a little catch up of what you have been up to? For those who don't know, Richard Forne has many different talents including, Photography, Graphic design and Videography. He was also the winner of the Nike 6.0 Media Apprentice that was held on Mpora.com. ( Click here for the video ). He also just recently made a video for streetwear brand Carhartt featuring Owain Clegg. ( Click here for video )
Ride: Firstly, I'm going to ask you about BMX? Since you have won the Nike 6.0 Media Apprentice, I guess you have been bombarded with loads of video projects, have you had much time to ride your bike?
Richard: No bombardment – that would be great ££ ! It's been steady but strangely busy? I don't think I've had much time to ride since I started university 5 years ago. I went to Liverpool uni to ride not to study but I soon realized 15k down the drain is no small deal. I then left crime side for a design job in Sheffield and that consumed my life for a year, I rode on weekends if I got lucky with the weather. Sometimes I'd ride before work. Left Sheffield and turned back up in the motherland and entered the 6.0 apprentice, one of my hopes was to ride more. That has definitely happened – I've been filming for………which has given me a little more time to ride. I'm easily put off by bad weather.
Ride: When you travel to places to film for your videos, do you take your bike? Also do you get to have a ride in between filming or is it just all shooting?
Richard: It depends  – city riding you have to, otherwise you'll just slow everyone down, which is not great. I'm not so interested in indoor wooden parks so would probably leave it bagged. It's incredible how much of a city you can see whilst cruising around on a bike, you leave feeling like you know the place much better, comb each street.
Sometimes it's the worst thing in the world filming on a trip whilst having your bike. You know how it is – It's strange because I love riding more than anything else I do and it's the one thing I don't do enough of. I spend more time on the floor than I do on the bike. I try to ride in-between filming.
Ride: So back to filming, You just worked on the Carhartt video featuring Owain Clegg. This looked like a pretty cool project to work on. When you got the chance to work on a project from such a well known global brand did you receive a design brief and brand guidelines or did you just get out there and start filming? How did the whole process work?
Richard: Owain –  "Yo Rich, how do you fancy doing a Carhartt edit for me? " Me – ' yes '
That was it. Owain set the whole thing up. He wanted to do the edit in the Bone yard in Chester, and with the weather conditions that seemed like the best idea. Carhartt are a super relaxed company that trust in the people that ride for them. We were left to it and it turned out ok. Riding films will always turn out better if you leave them to the people that understand it best. Carhartt know this. I'll hopefully be doing some more films for them in the New Year so looking forward to that.
Ride: No doubt you are working on something new, What projects are on the horizon? Or can't you say?
Richard: I can say! Over the last 4 month I've been involved with NIKE 6.0's ……….. which is………. and is due to be released end of January. I have a couple of personal projects I would like to see through. A few interesting things coming up but I'll see how they turn out before I say anything, also looking forward to some media apprentice trips – Hawaii, Alaska, Dubai, Vietnam, na not really but there are a few trips coming up that could be great!
Ride: Canon 5D or 7D?
Richard: Double D on a slim body – they look great and feel even better.
Ride: What are you doing later?
Richard: What tonight? My friend's dogs gone missing so I'll probably look for that for a bit.
Richard Forne is also a keen photographer and sent us some photos that he wanted to share. Enjoy!
Thanks to his friend Fez for the portrait photos. Expect to see a photo booth with Fez soon.
Check out Richard's Photos below.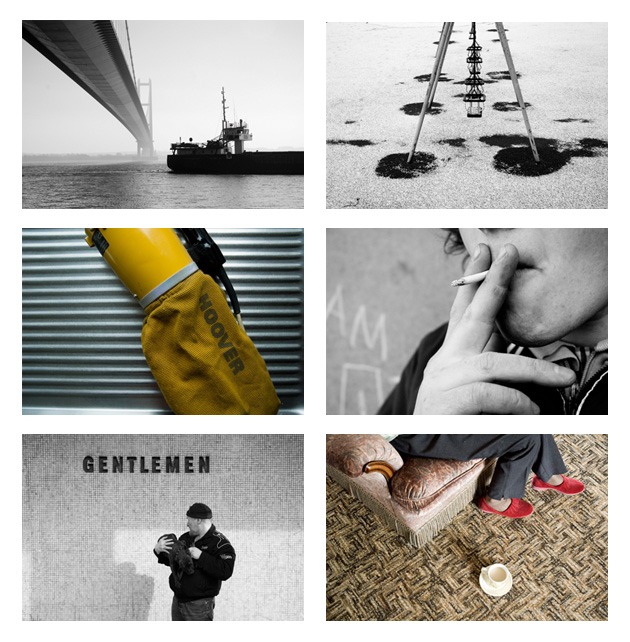 Share this post:
Useful links