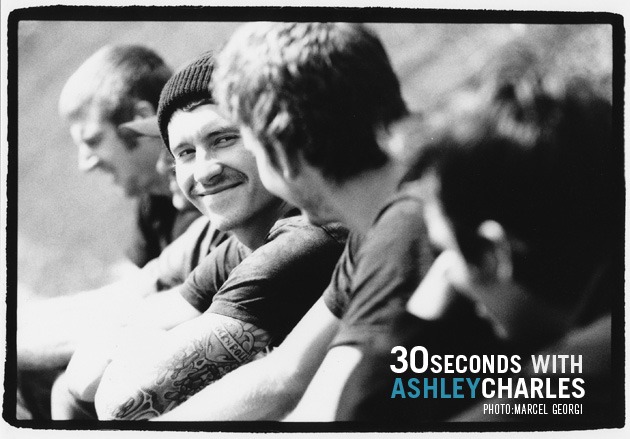 Recently Ashley Charles has announced that he has left Wethepeople, after having an eight-year relationship with the brand, he has left on good terms. We thought it's time to catch up with Ashley on this subject and hear it from himself.
So Ash, let's start with Wethepeople, you've been with them for over eight years, it must be hard to leave a brand you've committed with for such a long time – was it a hard decision to make?
—I know everyone says this, but Wethepoeple was like family to me. When I first started riding for them they had a small office that was built onto the side of a house that Klaus, Harry and Thomas Fritcher lived in, Rob and Sandra were the only other two permanent employees. To think of that now it seems crazy because they were by no means a small company. I did put a lot of time and effort into Wethepeople and they gave just as much if not more back. It was a hard decision to make and I always thought the day I parted ways with Wethepeople, would be a sad day but it just seemed like the right time from both sides.
With Wethepeople you had a line of parts including your signature bars, "Lock Stock" and your "A to B" frame. You spent years developing these parts, how does it feel to leave that work behind and are they still going to be producing them?
—Having someone come to you and ask you to design signature parts for them is a great feeling and getting to work with Harry who is so passionate about it and a bloody genius was sweet. The bars were a little dated and we were going to redesign them anyway, but my new ones will be on Écalt. As for the frame it is a shame to be leaving that behind but that's the way it goes. They will keep be selling them until they are out of production.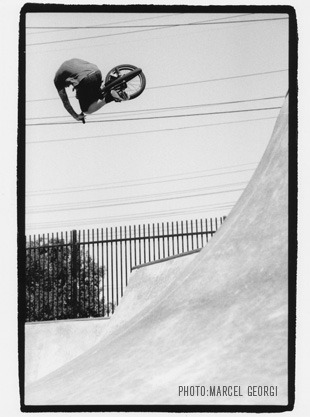 The rumour is you will be riding for United in 2010 – is this true? And what's in store for the New Year?
—Now Johnny didn't your mum not teach you about rumours. Plans for the New Year was to go back to the states for six months, got a couple visa issues at the moment but hopefully it will work out.
Éclat seem to be doing good things at the moment, they've been going for a year or two now; how is your relationship with the brand and is there anything you've currently working on?
—Yeah man Éclat is going really good. Everyone seems to be stoked on the brand and the team is sweet with a good variety of styles. As most of you know they are a sister company of Wethpeople so I'm stoked I will still be connected to the company through Éclat. Jeff Allen is the new TM and is a good dude; hopefully get some team trips going soon. I'm also working on a grip with Éclat as well as my new bars.
What are you doing today?
—I'm up at my brothers in London; hopefully I get to throw a snowball at someone. About to head over to Volt and see what characters are hanging out over there?
That's it you've herd it from Ashley himself, expect to see more of Ashley in 2010 and if you haven't seen his recent web edit with Éclat, Ashley Charles Éclat web edit.
Also a big thank you to Marcel Georgi for the photos.