A new proposed skatepark to be built in Romsey near Southampton. Costing £1.4m, is this for real, or just another dreamt up ambition?
If the skatepark does pull through it would be a great addition to the south coast, which is already lacking an indoor skatepark. The majority of the complex will consist of the skatepark, but it will also include a youth gym, climbing wall and shop. Called the 7 Southern Districts Indoor Skatepark it will be built by Gravity skateparks, who already have built some of the top concrete parks in the UK. Check out the plans below, also join their facebook fan page and follow their progress.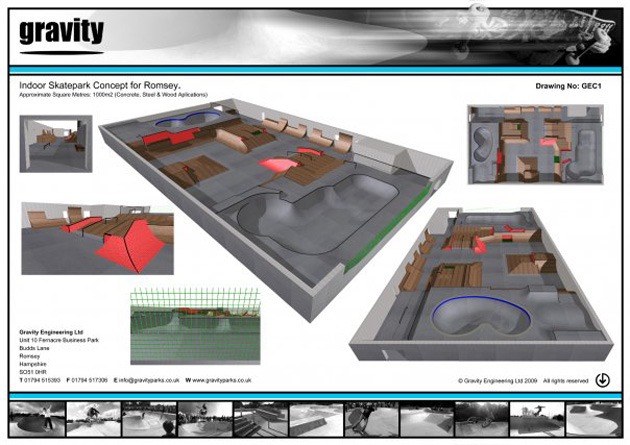 Gravity's plans for the £1.4m complex.
Click here to go to their facebook page.