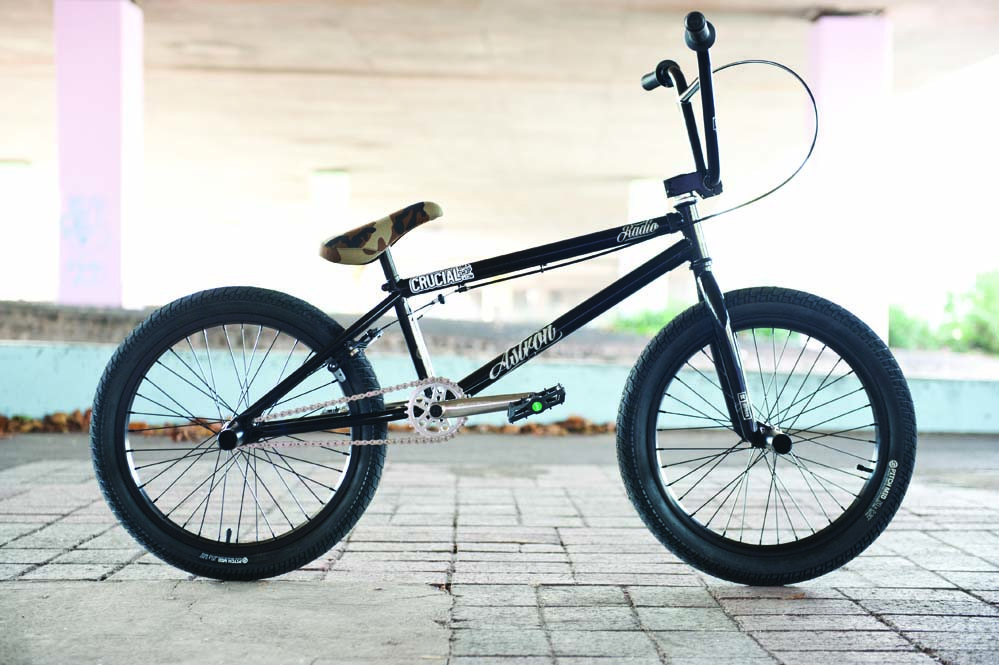 WE FEATURED THIS VERY BIKE IN ISSUE 195 AS OUR TEST Pilot, with the legend that is Pete Marselle putting it through its paces. Pete gave it his seal of approval and his words should not be taken lightly, he knows his stuff. The beauty with these things is in the detail and this bike has plenty of them, with the outstanding build quality and high spec of parts it really is a complete winner. Mr Marselle and Ride's photographer Dunk were not disappointed and I guarantee you won't be either. All you have to do now is enter; it's that easy – if you have faith in your fakie that is.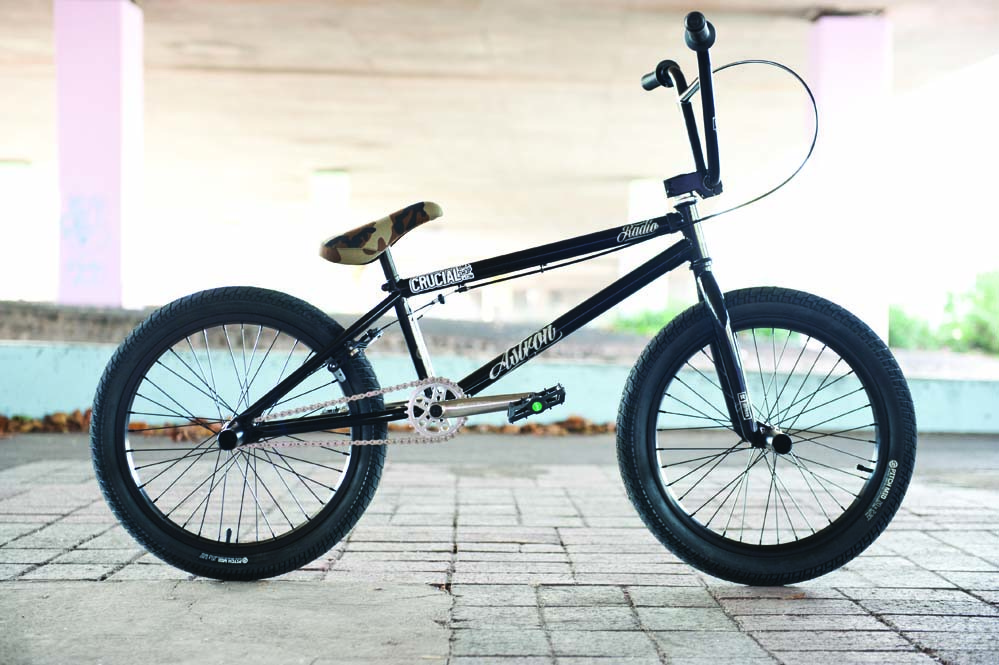 Open Gallery
8 Images
WHAT YOU CAN WIN
Radio Astron Complete:
Frame: fork, bars – Full 4130 crmo.
Stem: Saltplus Field front load.
Cranks: Radio ICS tubular 3pc crmo.
Pedals: Saltplus Stealth Nylon/fibreglass. Sprocket: Radio Pro 26t.
Wheels: Radio Pro female axle front hub with Saltplus summit rim 36h. Radio Pro cassette hub 9t with Saltplus Summit rim 36h.
Seat: Radio mid padded tripod. Tyres: Salt Pitch mid 2.3
HOW TO ENTER
For your chance to win the Radio Astron complete all you have to do is this:
• Film the best fakie line you can. It could be long, over or around obstacles or tech as hell, just make sure you get creative.
• Upload the clip onto Instagram.
• Follow @radiobikes and @tritonimports
• Follow @rideukbmx and tag your clip #radiofakiechallenge
Comp open to UK residents only but all clips are welcome. The winner will be tagged in a Ride UK Instagram post and contacted directly.