My last night in Liverpool couldn't be any colder. Pre coffee with myself Paul Ryan and Harry Mills-Wakley at Tabac got the insides warm and Paul fired out this curve bench ride to whip like the boss he is!
Thanks Harry for moving my flashes around while I balanced on top of a bin and shout out to the man himself PRYOO!!!
Photo by Eisa Bakos
Park's Not Dead – A Photo Essay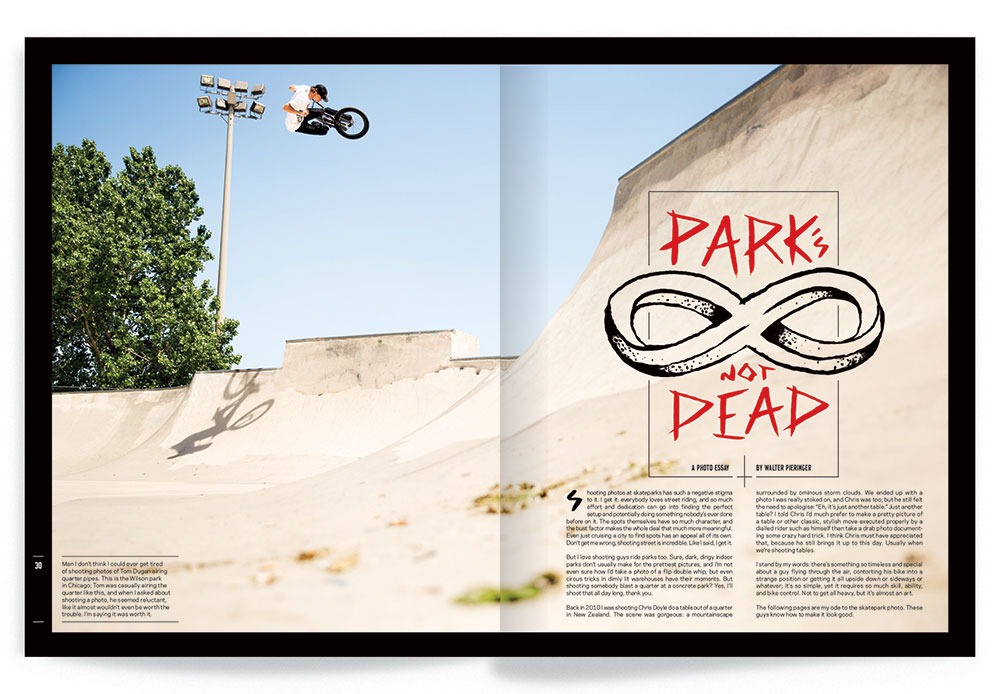 Walter Pieringer comes through with a dope photo essay for issue 197. Is park dead? I don't think so and you can see why from the photography in this piece.
Young Bloods – Eclat In Alicante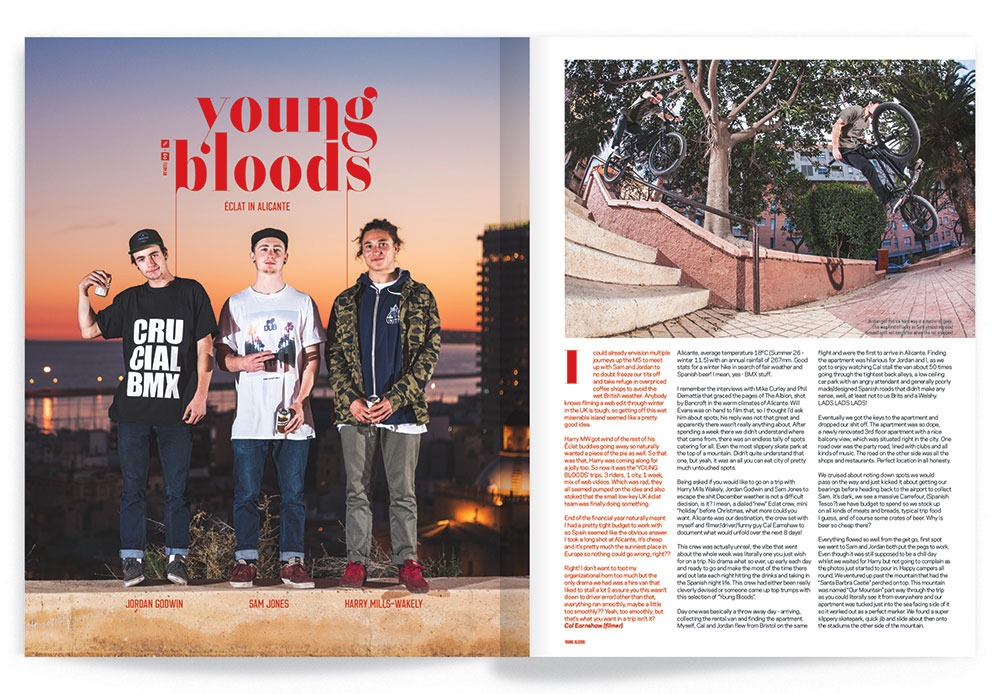 Sam Jones, Harry Mills-Wakley and Jordan Godwin are Eclat's Young Bloods. Fooman was on hand as they hit up Alicante and pretty much ripped it apart. Part one of the journey is below…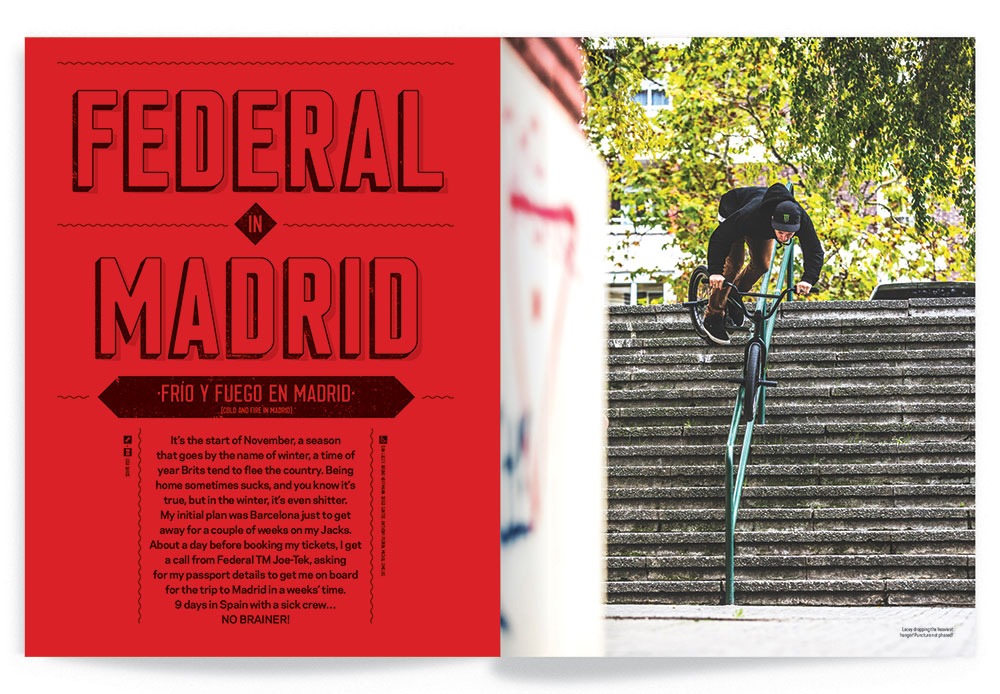 Eisa Bakos escapes the UK winter with a trip to Madrid with the federal crew.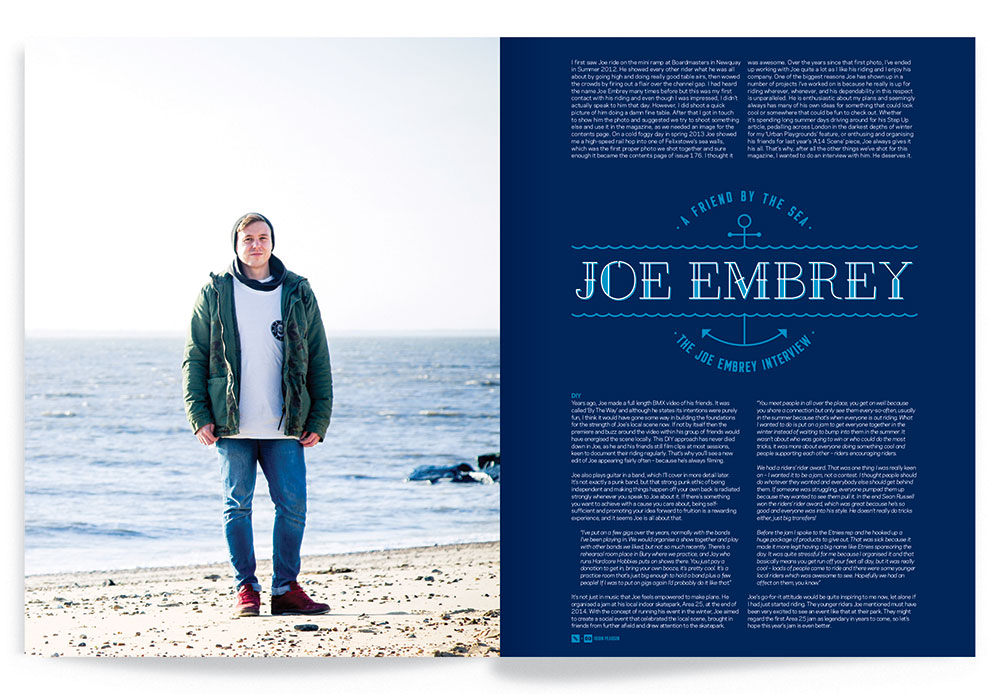 Robin Pearson catches up with Joe Embrey for a dope interview. We had Joe in our list of UK riders you need to keep an eye on. Since then he's riding for a bunch of sick brands, grabbed a cover shot and comes across a super down to earth guy in this. Oh, and he's a BEAST on the bike…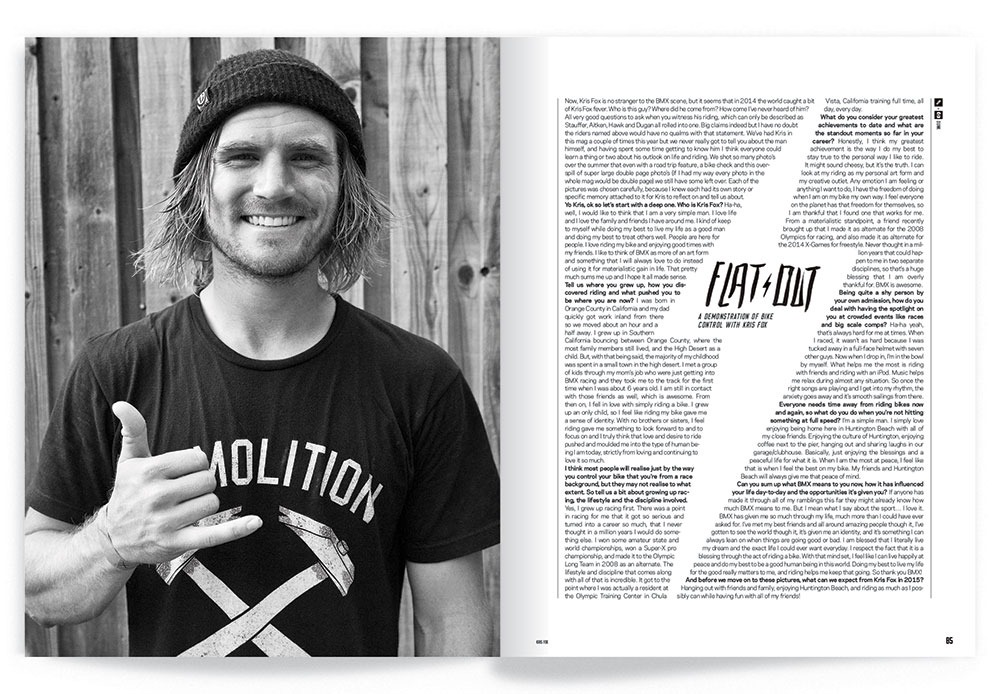 Kris Fox gives us the definition of bike control in his interview with Dunk. To say he hits it flat out is an understatement. Kris is amazing to watch and his character comes across in this. You'll love it.
High Five – Bruno Hoffman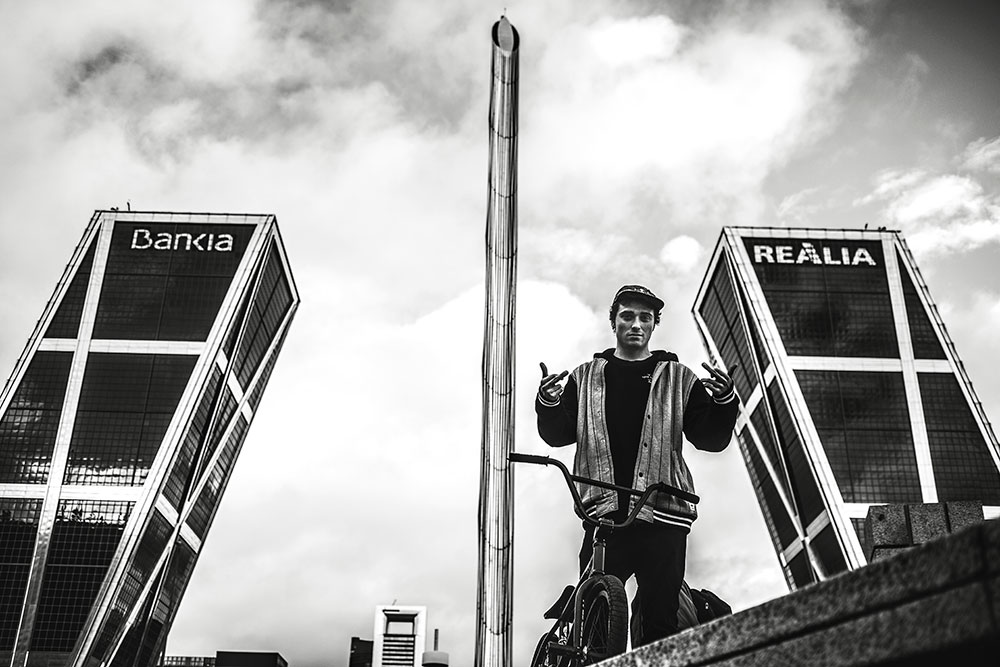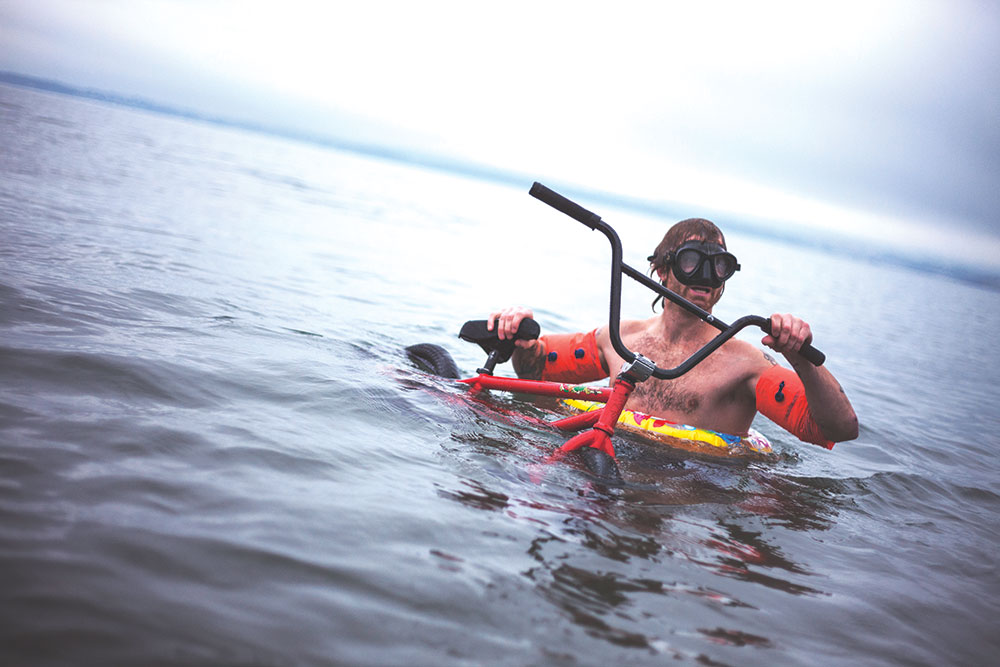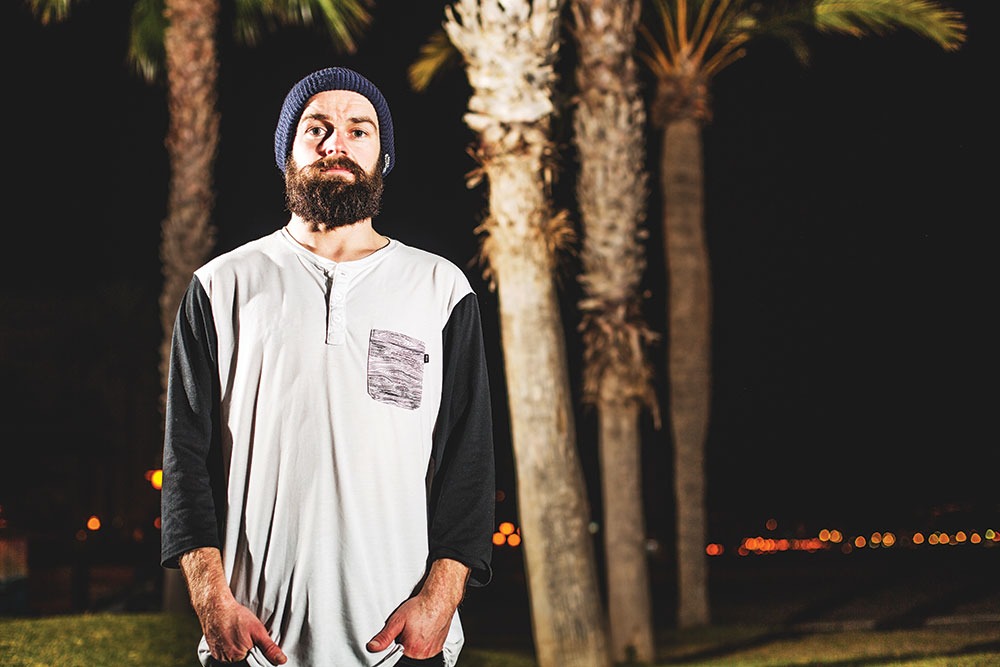 What They Ride – Michael Jordan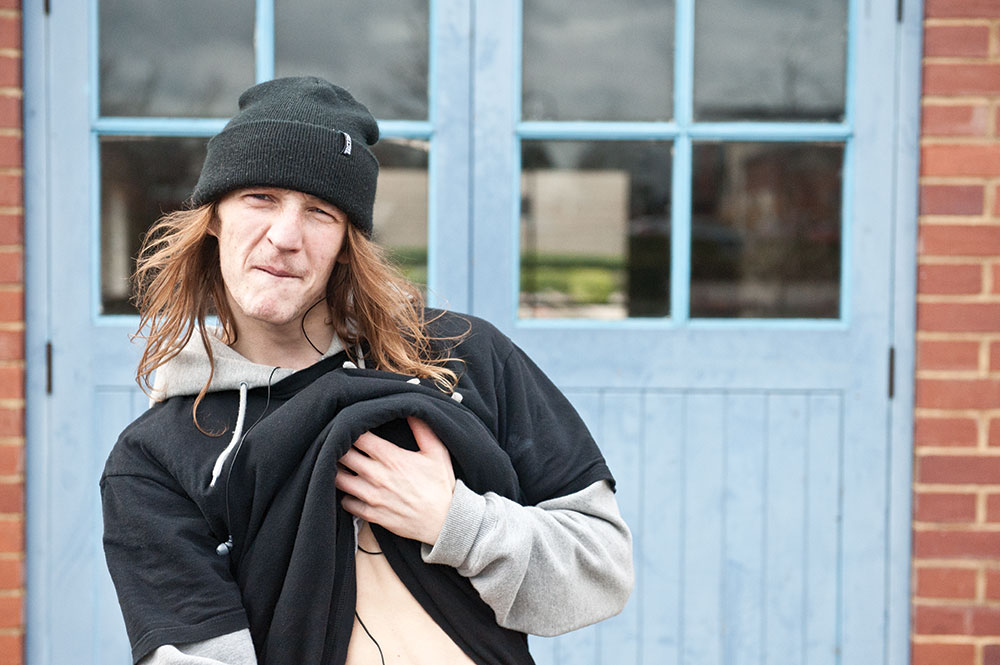 MORE…
Fresh out the box
Wardrobe
Tested: WTP – Arcade
For The Win: Radio Astron Complete
Insta Life Of: Matt Roe
First Look: Che Marsh
Insight: Martyn Tambling's The junk Yard
Number Cruncher
The Big Question
Final Frame
SUBSCRIBE
Free pair of BSD grips, Ride T-shirt and Source Duffel bag when you subscribe to Ride. Just £14.99 every 6 issues.
We're always listening!
Tell us what you think about this issue, send us your thoughts and comments on Twitter to – @rideukbmx or write on our Facebook wall. Don't be shy!
Subscribe
We can do the hard work for you and send 6 issues straight to your door! And you'll get it first before anyone else!
We also have a new monthly subs offer! If you subscribe this month you'll get a FREE Hoffman Shirt.
Get all this for just £14.99. All you have to do is click here to subscribe.
  Ride UK Magazine is available from;
  the majority of WH Smiths High street stores
  local newsagents
  Martin McColls
  One Stop shops
  and also larger Tesco, Asda and Sainsbury stores.