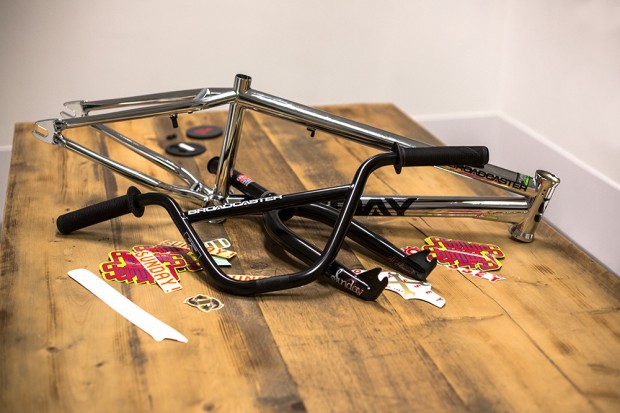 In fairness Sunday had a good 2013. Dropping new and innovative products throughout the year, while their team was smashing up everything in their paths on a worldwide scale.
Gary Young took home the Gold at the Barcelona XGames. Chris Childs proved to everyone what an absolute beast of an individual he is by owning Texas Toast and Sundays newest UK recruit, Danny Stanzl ended up on the cover of this very issue. I told you, Sunday has been on fire.
To celebrate all of these achievements and many more, the guys over at Sunday HQ have offered you the readers a chance to take home this full Sunday package.
By testing your language GCSE skills (or Google search tactics), simply answer one very easy question and you could be taking home a full box load of produce from one of the best brands out there… Easy.
What you can win –
Sunday Broadcaster frame
Sunday Octave forks
Sunday Broadcaster bars
Odyssey Dugan grips
For your chance to win the above prize, all you have to do is answer the following question: