Vans just released Scotty Cranmer's opening section to their Illustrated DVD. We all know what's going on with Scotty right now (update HERE) so this section going online is a really great gesture to help boost Scotty's profile, keep morale high and encourage more donations on his Road2Recovery page.
Watch Scotty going nuts on all kinds of crazy street and skatepark spots. He put in amazing work for this section, looking at some of the biggest set ups ever and figuring out how he could ride them.
Truly awesome. Just look at that roof barspin!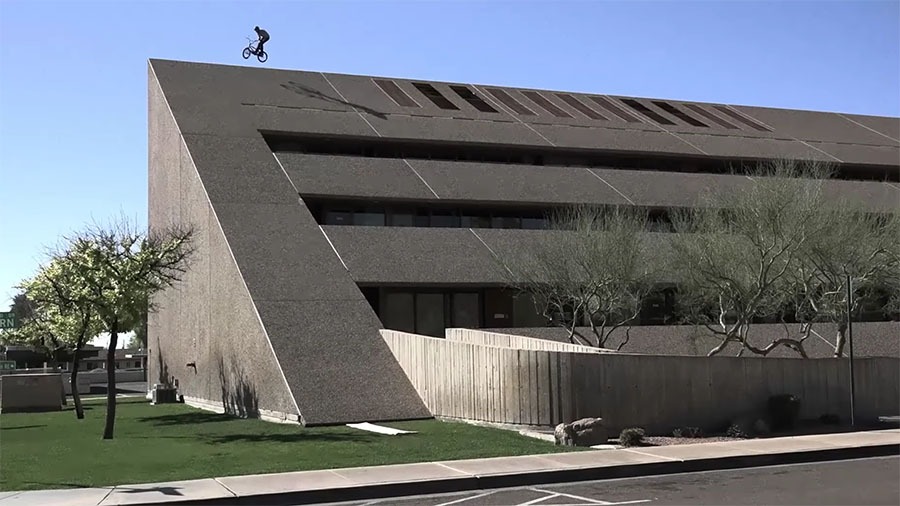 More info:
Scotty Cranmer takes you on an unorthodox BMX journey through Japan, South American and New Jersey with new spots, new tricks, and a park rider's vision of street riding. From roof gaps to the biggest gap to rail we've seen, Scotty put it all on the line for this video part.
Donate to Scotty Cranmer at Road2Recovery here: http://bit.ly/2fnVtaW
SUBSCRIBE: http://bit.ly/1aIFFTY
About Illustrated:
The Vans BMX Team is a group of creative individuals who are constantly pushing the boundaries of what can be done on two wheels. In doing so, each rider illustrates their own artistic approach and style on the many canvases of concrete, dirt, and wood. Even after they are done riding their marks can still be seen in what has been left behind; from the tire tracks in the dirt to the marks on the walls, rails and ledges. Team riders: Scotty Cranmer, Pat Casey, Dan Lacey, Kevin Peraza, Jason Watts, Ty Morrow, Calvin Kosovich, Tyler Fernengel, Sean Sexton, Brian Kachinsky, Bruno Hoffmann, Gary Young, Dakota Roche, Cory "Nasty" Nastazio, TJ Ellis, Mike "Hucker" Clark, Dennis McCoy and Tim "Fuzzy" Hall.