"The demise of The Trick Factory (after 17 years) was on the surface a simple case that the landlords wouldn't renew our lease, with the view the building will be demolished for re development. Behind the scenes there has over the years been a lot of politics with the whole estate the park was sited on. Anyways I am now optimistic about having more free time some of which will hopefully drive new creative riding pursuits…"
– Rob Ridge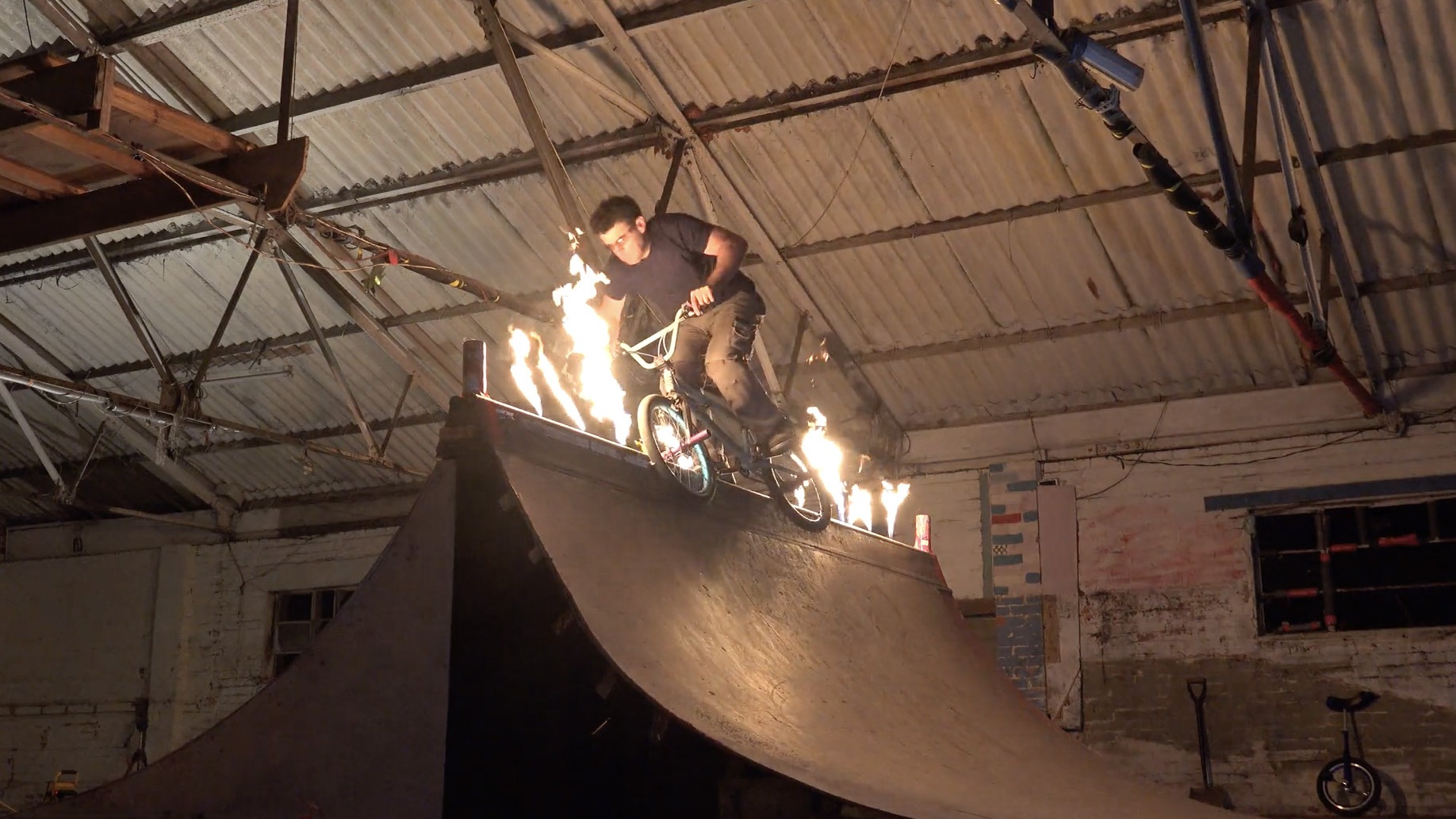 The Trick Factory has closed. Not just closed – gone, as you can see in the video above. A staple of the South West BMX scene for 17 years, it's a shame to see it go but it looks like Rob Ridge gave it a proper send off, with burning coping and indoor fireworks.
Not only does the video show the last days of The Trick Factory, there's also more of Rob's amazing signature riding – super technical front brake moves that have had many of us scratching our heads for many years. Rob does some insane moves out on the streets in this edit. That skinny wall transition… What a clip.