Projekts Skatepark in Manchester is a pretty cool place. It seems like a real hub of the community, providing a decent covered facility, under a main road.
There are two sections of the park – a large concrete plaza and a smaller concrete park with a few more transitions.  The plaza section is really nice, with some good rails, interesting ledges (not your standard blocks) and a few good banks and quarters too.  The newer, smaller side has a wider range of transitions with hips and transfers available, plus some ledges and smaller rails, with a layout that flows around in a square.  Endless loops!
---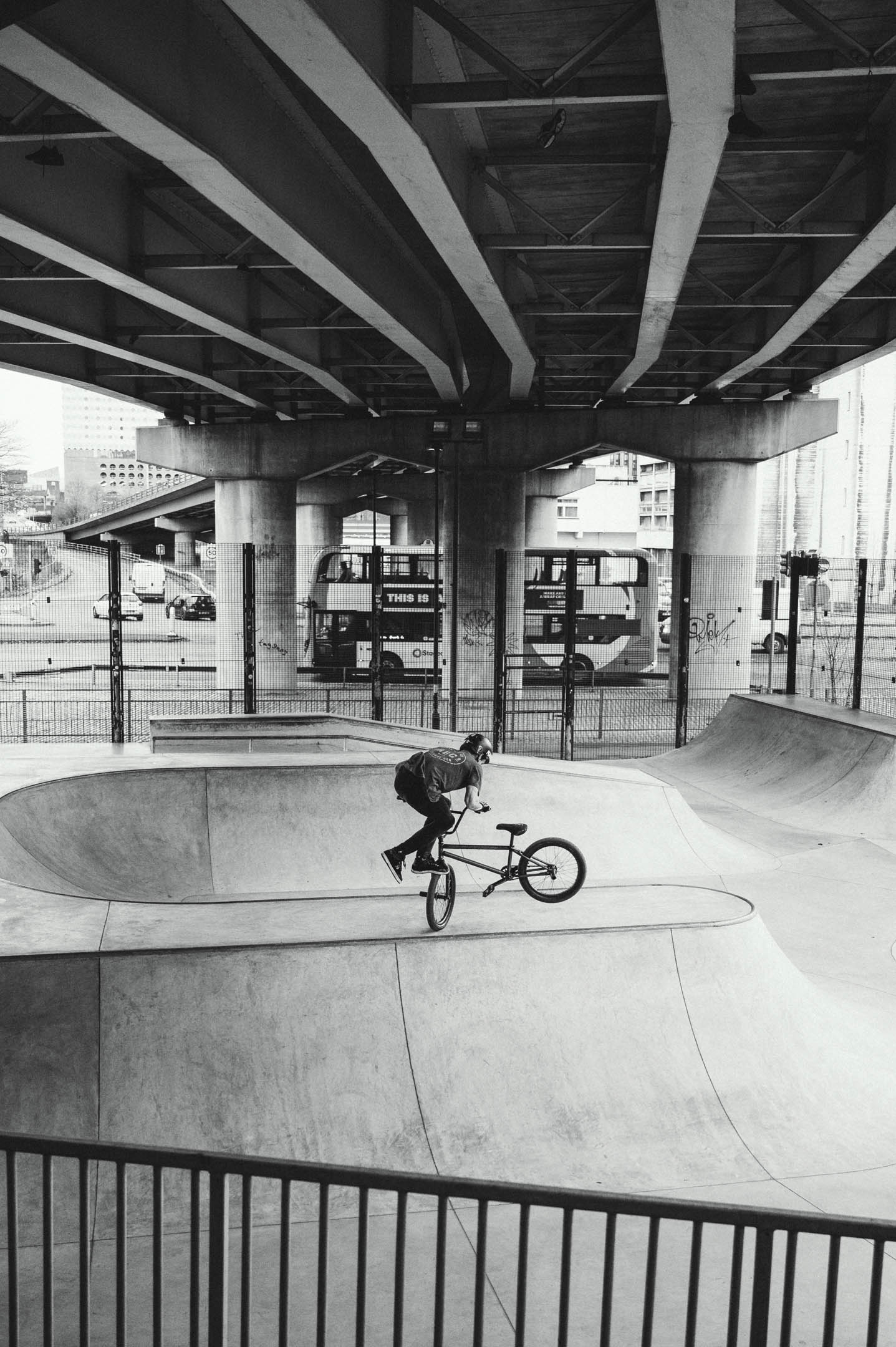 "Projekts MCR is based at the skatepark under the Mancunian Way flyover, on the edge of Manchester city centre. It's an awesome piece of urban architecture that's worth visiting even if you can't use the ramps.
We would love to see you down here. So feel free to pop by and say hello."
---
Photos and video by Adam Lievesley