Words by Max Ward
Photos by Adam Lievesley
---
Formerly known as Charge Unit Skatepark, taken over by Max Ward and Joe Foster in July 2020. We have since re-vamped and re-named the park as Delta Four Skatepark. With both myself and Joe riding BMX for the past 12 years it was a dream to have our own indoor skatepark! Both of us had worked at the former Norwich indoor park for a few years and when the opportunity presented itself (thanks Covid) we jumped at the idea!
Our favourite feature of the park has to be the spine mini ramp. We've never really been close enough to a park that has had a decent size one so when it came to designing the park it was a must!
---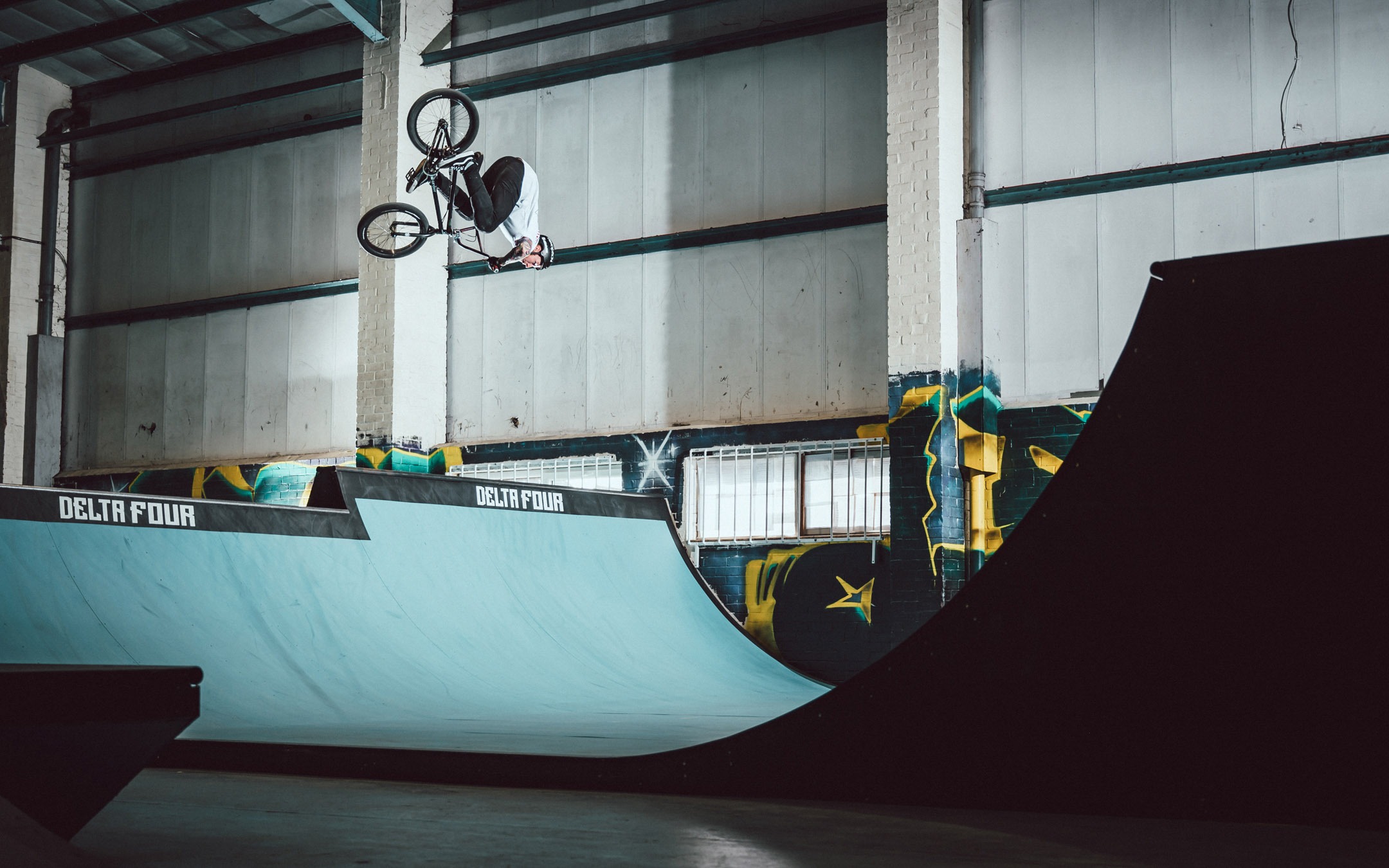 ---
A Resi ramp was definitely a must to attract the younger generation to the park, and again just something ourselves had really wanted!
Everyone's first reaction to the new park, who had been to the previous, seem pretty blown away with how much more professional it looks! Using space that was formerly used for the previous owners' screen printing business, for our Reception area, meant we gained an extra 1000 sq ft or so more room for ramps!
Once we are out of this pandemic we will definitely be throwing a bunch of jams and jompetitions! We've already had the Demolition and Volume UK teams down to film a video at the park which was an awesome day, and some of the riding was crazy!
---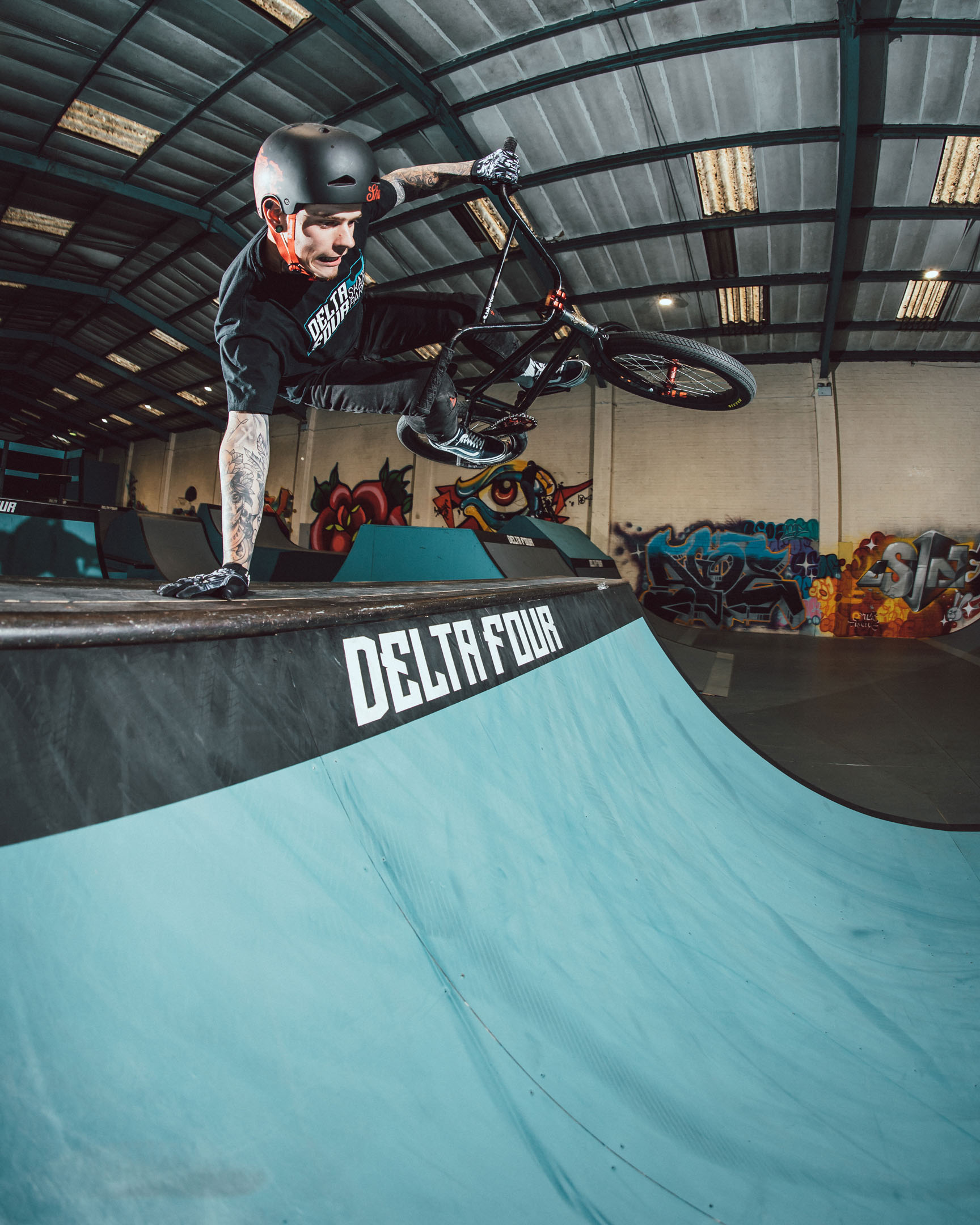 ---
We aren't the biggest indoor park by any means but we really think we've managed to use the space we have well with plenty of opportunity for new riders as well as experts.
Future plans involve an in house shop stocking plenty of BMX parts with a wide range of brands, to all other types of action sport parts. We are hoping to change things up ramp wise at the park every couple years to keep it fresh and not so repetitive.
We'd like to thank Ride UK for giving us this opportunity to showcase the park, and expect to see plenty more photos and videos coming from us at Delta Four Skatepark soon!
---