Stephen Murray, living legend and BMX icon, is releasing an autobiography.
Staying Strong is released on 22nd June, 10 years after his crash.
In the above video Week 3: Double Backflip Stephen reflects on the trick that would make – and break – his career.
---
"Staying Strong details Stephen Murray's life and rise to fame as a professional BMX athlete, moving to California to pursue and live the action sports dream until his life-changing accident in 2007 where he was paralysed from the neck down."
---
At the peak of his career, Stephen was known for leading a rather colourful lifestyle. Expect some truly savage stories in the book – he didn't hold anything back.
Ride UK is building up to the book's launch with 10 weeks of Stephen Murray content, from video interviews and features with Stephen and the Stay Strong team, to prize giveaways and behind the scenes diaries in his day-to-day life.
---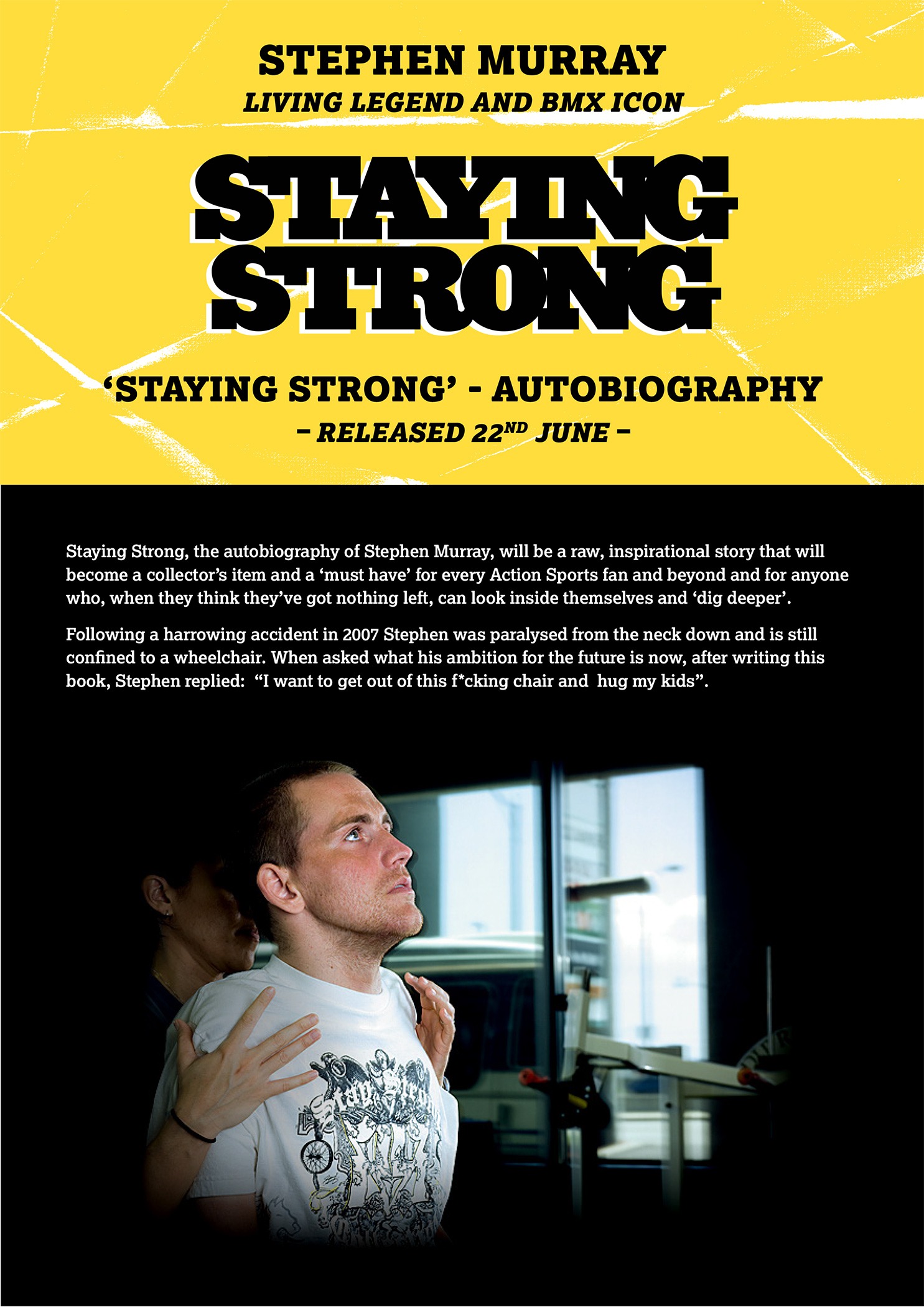 ---
"Stephen's story is a rollercoaster of emotions – his story doesn't have the ultimate happy ending whereby he is now able to walk, he is still paralysed but what it does detail is how to keep positive in the face of adversity, the power of staying mentally strong, living for your children and ultimately hope – he may walk again.
This book deals with some very dark moments, the challenges faced every day as a father going through a divorce, a custody battle and whether he will ever ride a bike again – Stephen may have lost the use of his body but he has never lost his love or passion for BMX. It's this passion that pushes him through every day. His determination teaches us all that you are more than your disability and that although he has been taken to some dark places since his accident they are also mixed with some of the best days of his life."
---