With Uni starting for some of you, we thought it would be a good idea to pull out the this Ride UK Classic article from issue 127. Enjoy!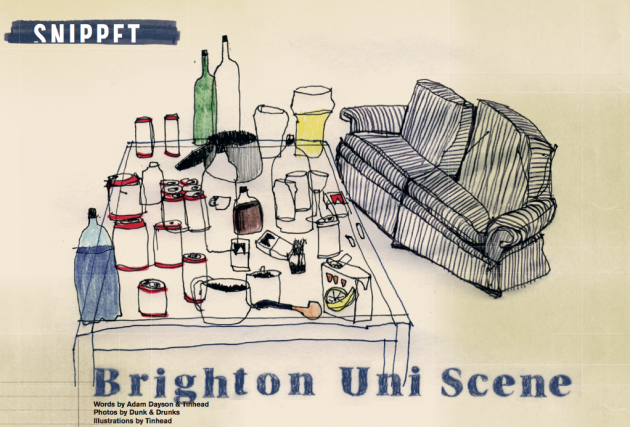 Around September time every year, students from all over the country make the decision to up and leave home in their quest for Further Education or University. Just over two years ago I made that decision myself after a year out riding in Australia. I left for Brighton University and the unknown, I had no friends in the city and wasn't sure what to expect, but what separated me and some of you out there was my passion for riding BMX, and going to university wasn't going to stop that.
Brighton is an interesting city; you will come across very few people who are actually from Brighton, people just seem to move here. This introduced me to something completely new, a riding scene built up from students and ex-students from all over the country. From Liverpool to Bristol, from Newbury to London, we all would meet at the hallowed ground of the Level Skatepark. Having so many different regional riders brought something to a scene I had never seen before. Each rider was different, from what they wanted to ride, their influences, their style and their motivations. It created something entirely new and before I knew it I was out riding street with a group of 10 people doing something I had never been interested in before.
However, being a university city with riders meeting each other because they happened to move to the same place means people come and go all the time; some graduate, some go travelling, others just drop out. It differs from most places, we aren't all best mates that hang out all the time, but what we do is ride together and that's good enough for me.
So where does this bring me now? I'm in my third year of university and I have seen riders come and go from this city and the scene change huge amounts, but this year, be it the growing popularity of Brighton or the growing popularity of BMX, we had an influx of riders and it's mixed things up, creating a strong riding scene.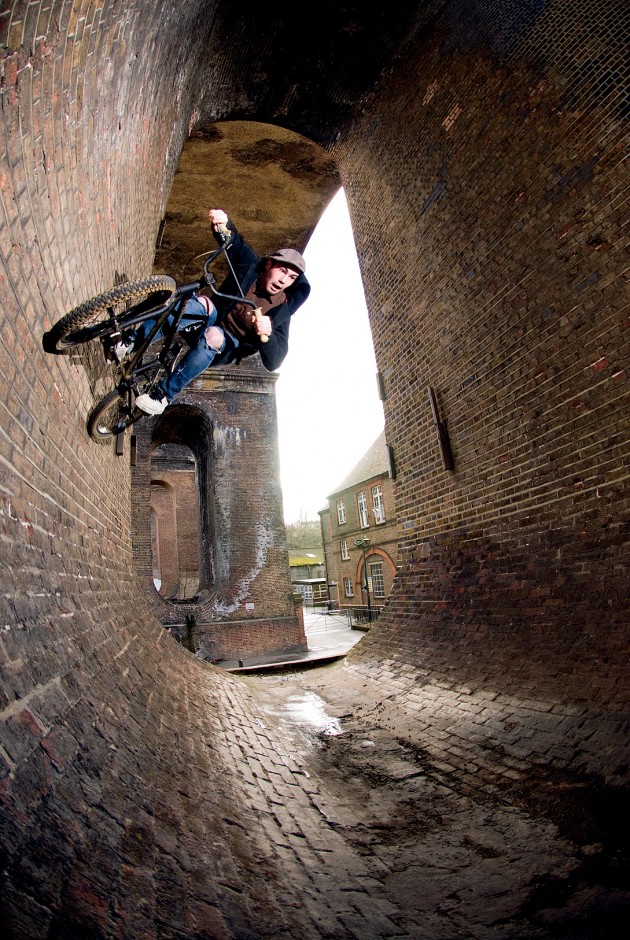 We party most nights, spend our student loans on cheap cider, try to persuade as many fresher girls back to our room as possible, constantly get told you probably have Chlamydia by posters about campus, we live on a diet fuelled by Red Bull and Asda Smart Price food and live our lives by the teachings of Rocky Balboa. There is never a dull night living with the infamous Tinhead, he averages 2.5 girls a week, rides when he's not racing Porsches or designing album art work. Never sober he's a living legend in Brighton. But one thing remains: we get up every morning and if the ground is dry we get on our bikes and ride, we might skip the odd lecture if the weather is sweet.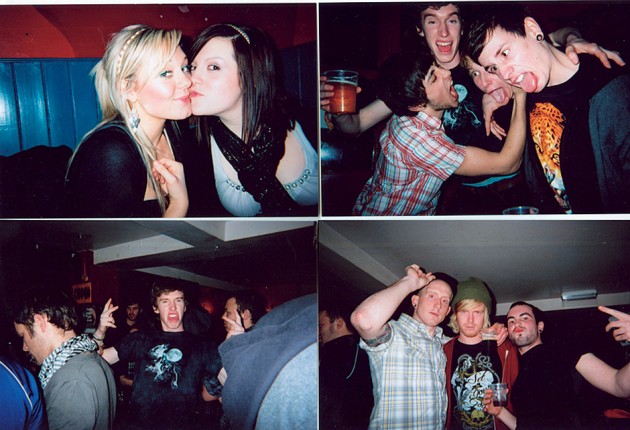 The city itself is a weird one: the Art School kids leave college as social rejects only to become the social elite with their weird taste in music and outfits bought from numerous charity shops. The so called 'Jocks' are confined to one street in the city full of Essex boys and girls in slutty school uniforms, while the BMXer's ride during the day, drink cheap cider at night and are considered socially inept by the pretentious art world for actually having a bit of fun. But this is us and we love it. Riding-wise we don't have a huge amount of spots – street spots are about but you gotta ride to find them. The Level is a rotting skate park full of angsty skaters with attitude and our closest trails spot is a twenty-minute drive to Spooks, which is pretty hard when you struggle to afford the rent let alone run a car. But we make do and we have some good sessions. I've recently got a car through work so me and New Boy will make the trip over to Spooks when we can to go dig and hope the weather will hold out for long enough to ride. We make trips to Horsham Skatepark for flood-lit sessions every now and then and if we have the money, get people in a car to go session Petersfield trails. However you can always count on a dry day heading down the Level to be met by other riders.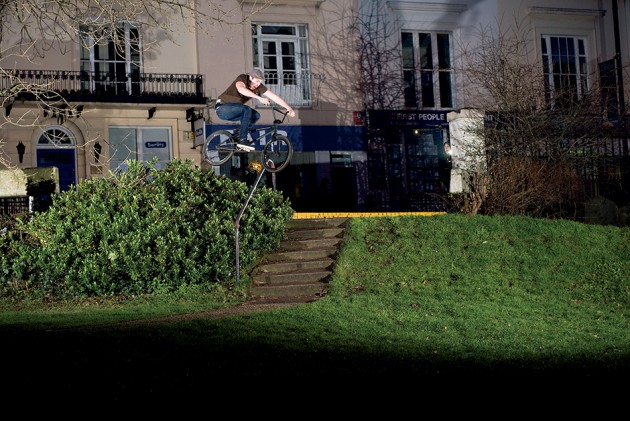 But we aren't all just students, there are local riders and we hook up every now and then, but the university lifestyle leaves you with the most random body clock and free time to ride when others are working. More recently there has been a big influx in riders thanks to the dedication of Bob at Brighton BMX Co, the newly formed shop. He supports the scene and is working with the council to get us a new park. Dunc, Si and the infamous Woody have lived in this neck of the woods for years and without them we wouldn't know about half the places to ride. When I first moved here there were riders that you don't see anymore but really were the old school Brighton University scene: Ollie, Matt Devine, Grumpy Ian, Fresher, Lewis and Big Adam – all good riders in their own right who helped to form what is now a strong, ever-changing Brighton Uni BMX scene. And we can't forget Merlin (Dave) and his constant texts every evening trying to get everyone to meet up for an evening street session.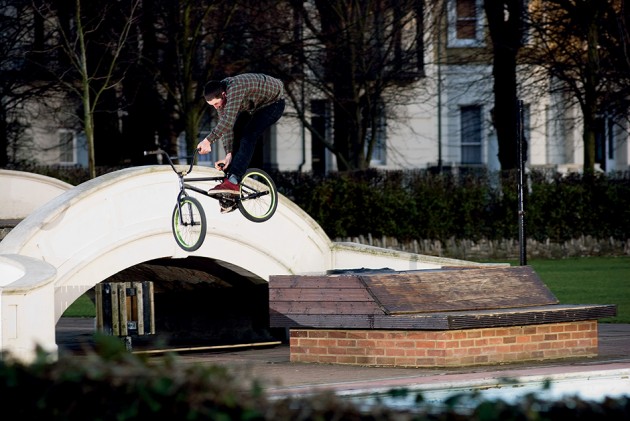 All these guys left their hometowns and moved away in pursuit of a degree, but all have stayed true to their roots and kept riding. I forgot to mention we do go to university and learn something. Remember there's a life outside of your hometowns and good riding to match, university is a great option and I know I have made friends all over the country for life. Here's a quick A-Z of BMX Uni life to try and swing you round to the idea.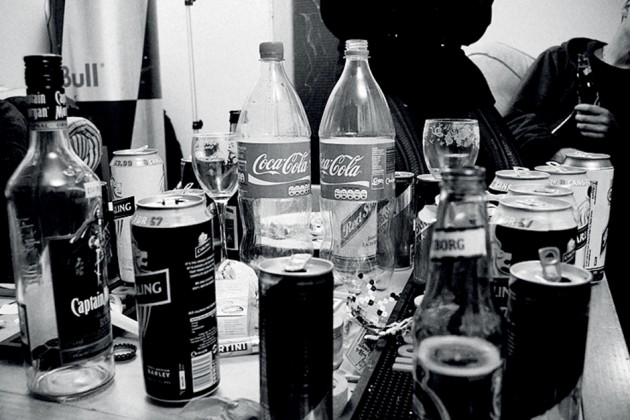 A: Alcohol – You drink to keep warm when your heating doesn't work, you drink to celebrate, you drink to party… it creeps into all parts of Uni life.
B: BMX – It's a pretty obvious, but BMX still plays a major role in your life while you're at Uni, it allows you to meet people you may not have ever met, it allows you to ride and explore a new city, you can draw influences from riders you have never ridden with and form the base of some solid friendships.
C: Crazy Will – You meet someone at Uni who will be given the title of 'Crazy', in this case it's Will Spence for threatening to chop a boys head off with his trails spade in the shower whilst screaming "how'd you like me now boy".
D: Drum and Bass – Love your drum bass and a flight to Guernsey? You're in for a treat, every Uni is full of drum and bass nights for a proper 'mash up'.
E: Exams – Exams always take place in June just as sun is shining, the skateparks are dry and the
trails are starting to run, but you will be stuck in the library revising. But you're on study leave so if you manage your time right you can still get in a good riding session each day, and then celebrate your efforts at the pub after.
F: Friends – Friends come and go all the time in life but at university you meet people from all walks of life. You meet people you never thought you would have got on with but just by being at university you have something in common. You will meet friends for life all over the country, some riders some not.

G: Girls – You spend days and nights hunting down new fresher girls trying to get laid, getting slapped in the face by them and gradually lowering your standards as the night goes on until one of them will go home with you.
H: House parties – Every year people move out of halls and get their first houses, house parties happen all over the place, rooms get trashed, toilets get flooded and the police come at 4am but they are the best nights ever.
I: Indie Nights – Every Uni has got on the radio 1 bandwagon dedicating student nights to indie music, full of pretentious art fags and guys that have bought the manikin outfit from Top Man because they thought it looked good. Girls in polko-dot dresses that think they are too good to talk to you because they study fine art and don't shave under their armpits. But you can always find an easy one who drunk too much.
J: Jocks – These are the football and rugby players that love their Jack Wills ensembles and a night out at Walkabout followed by Oceana listening to killer Ibiza anthems, but get them on your side and you're sweet
K: CENSORED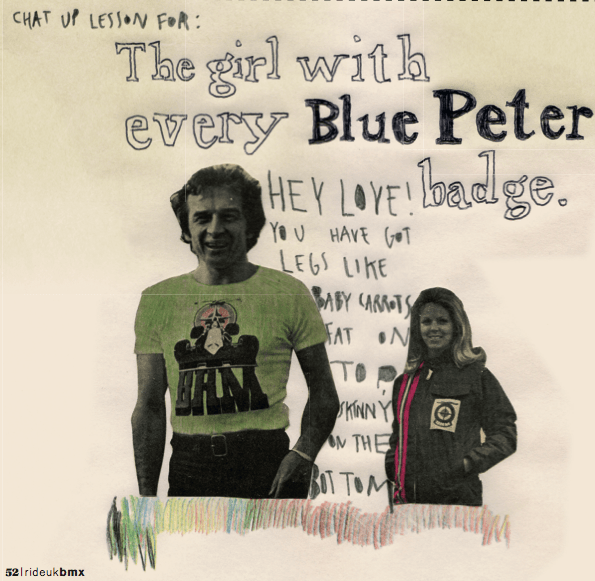 L: Learning – Obviously at university you learn about the subject you are studying, but you learn life skills that will take you onto to better things and prepare you for what the real world is like.
M: Metal Sundays – The night before your housemate has kept you up shagging some girl next door while you're trying to get you head down, when you're up they want to sleep, so Metal Sundays have been formed. You may only listen to metal music on Sundays as loud as possible, this gets back at your mate for keeping you up by not letting them sleep, lets you sweat off your hangover and get pumped for a day of riding.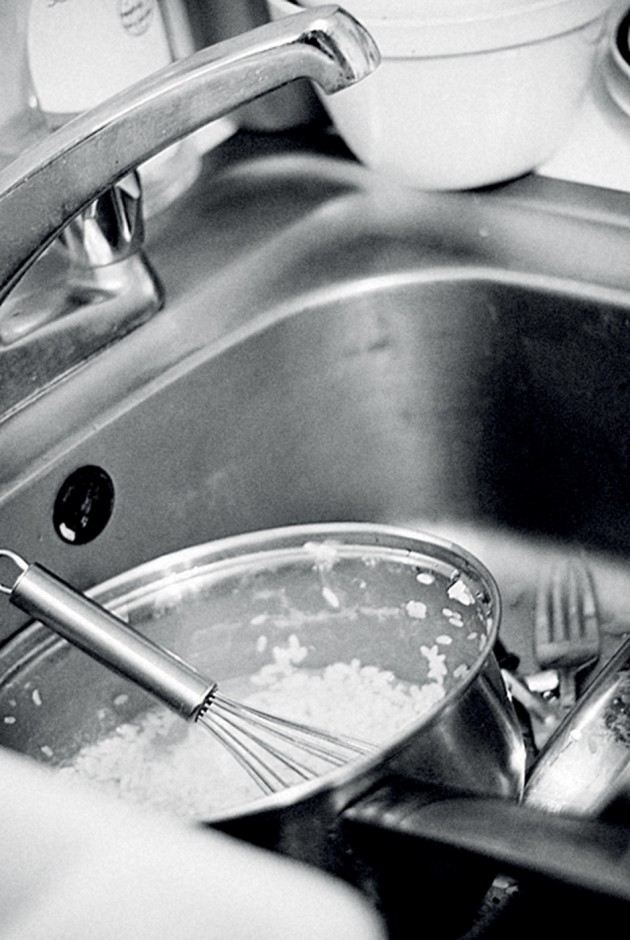 N: No money – Your student loan comes in every three months but that goes on partying, so you live your life pretty poor eating 7p Asda noodles and 5kg of pasta for £2.99.
O: Options – Forthefirsttimeformany,you're free to make your own decisions, choose what direction you want to go. University also provides you with options when you leave. Work, travel and ride: it's your choice but being at Uni sure opens lots of doors.
P: Pretty Sweet – Lifeisprettysweetat Uni, it's the only way to describe it, we ride, we party, we meet girls, we lose our minds and we occasionally do work. Life is pretty sweet.
Q: Questions – Questioneverything. Question your friends, question your teachers, question the government, be as controversial as you can, it's one of the few places you can get away with it.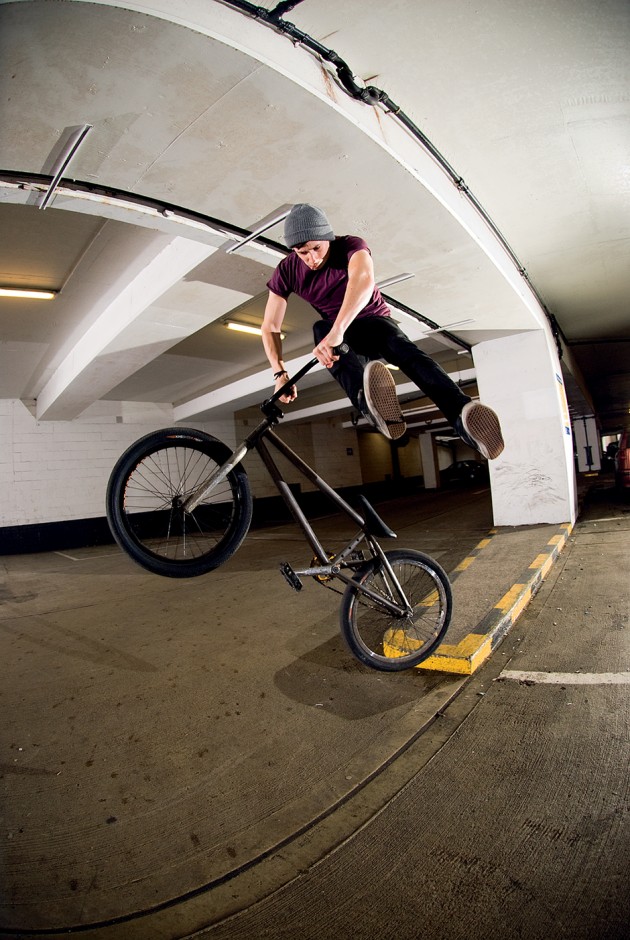 R: Riding – Yourideeverywhereasyoudon't have a car, this will be your short-hall transportation device, riding into Uni in the pissing rain or heading to the pub to meet your mates: plenty of general riding around is done.
S: Studying – This is some thing you have to do, after all you are paying to be at university, manage your time right, meet the right teachers and kiss their ass and you are sorted for an extension, but you have to get the work done.
T: Trains – You don't own a car at Uni unless your parents pay for it, so you spend a lot of time on the train travelling to different spots to go riding out of your city or just to go home, or even meet up with your girlfriend at a different university that you will inevitably break up with.
U: Undercover car parks – Every city is full of them and they are your rainy day savoir, you can always go session a car park for a bit, its dry, plenty of nibbly wall rides and manual pads, it gets the blood flowing and keeps you on your bike.
V: Virginity – If you haven't lost it yet,get ready to send a fat girl, been waiting for that special moment, then why not make it Fresher's Week: pumped on cheap cider and Vodka, make it a memorable experience.
W: Working – You're probably gonna have to get yourself a job part-time to have that bit of extra cash, but it's a great way to meet people and fund the non-stop lifestyle, it's also good to have a bit of spare change to buy a new inner tube when you really need it.
X: XXX – For the first time you've got your own place and your parents aren't around, on those lonely rainy days you can watch as much porn as loud as you like and have a bit of special time.
Y: You – It's all about you, you pick your Uni, you pick your course, you pick when and where you ride, you pick if you want to study or party, it's all about you.
Z: Zebra – Skin pants, an essential for any 80's rock party and a romantic evening in with the boys.