Kriss Kyle is a name that has become synonymous with creativity in BMX riding. He leaves most of us scratching our heads by the way he can interpret obstacles into lines in a different way to anyone else out there. He has always pushed his riding, but this really is something else. Kaleidoscope sees Kriss living out a dream of bespoke transitions, some static, some moving as he rides them. These custom set-ups allow Kriss to pull a number of NBDs. And as we watch him navigate this extraordinary 'skatepark' our perspective is constantly challenged and warped through Ben Scott's clever use of illusion.
This is a massive production, certainly one of the most polished BMX filming productions ever undertaken. With lots of extra content surrounding the main edit, it's well worth watching the other videos and reading this interview for more of an insight into what it was like on set, how they designed and prepared the ramps, and what was going through Kriss' mind while filming.
About three years ago, Kriss told me how he had been dreaming about doing a grind to flair. It's so good to see him smash his goals! Looking back through our archive and even Kriss' Instagram feed, we can spot other ideas that have now involved into the world of Kaleidoscope – he's obviously been thinking about many of these tricks for years.
---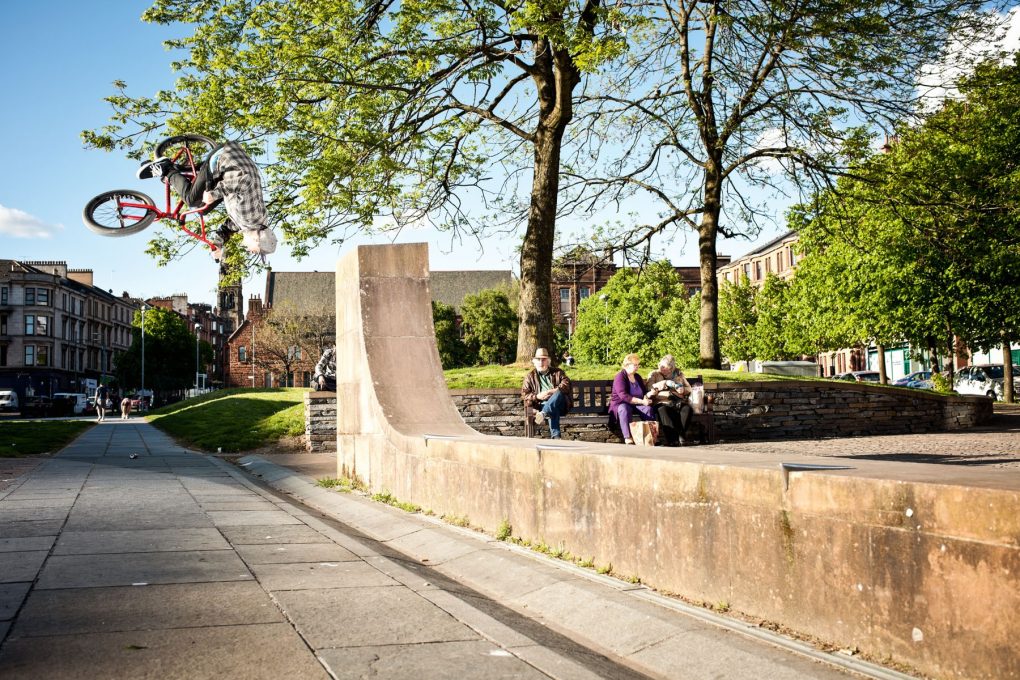 Kriss' cover shot from Ride UK issue 190 – street tranny to barrel roll.
Photo by Joe Bailey.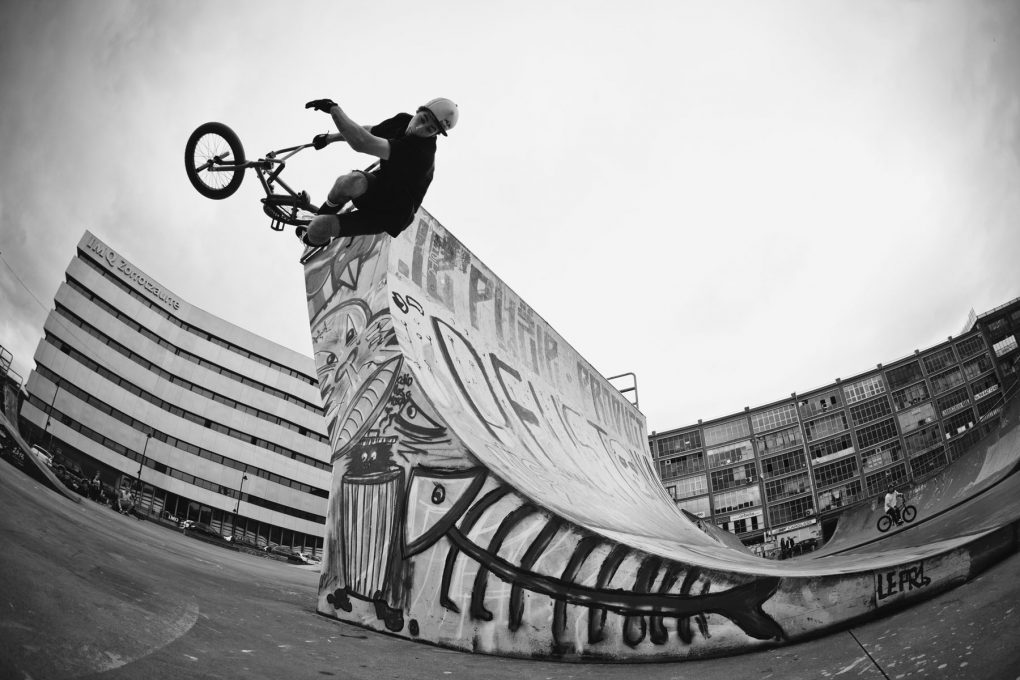 Training for the above…
Photo by Joe Bailey