The tenth year anniversary Cookie Jam happened last weekend down in Exeter, Devon.  The Flowerpots Skatepark was the venue, masses of people turned up to ride, drink beers, send it, melt in the sun, and party hard at the local social club.  A proper decent weekend.  I'll let the lads tell you how it was – read on.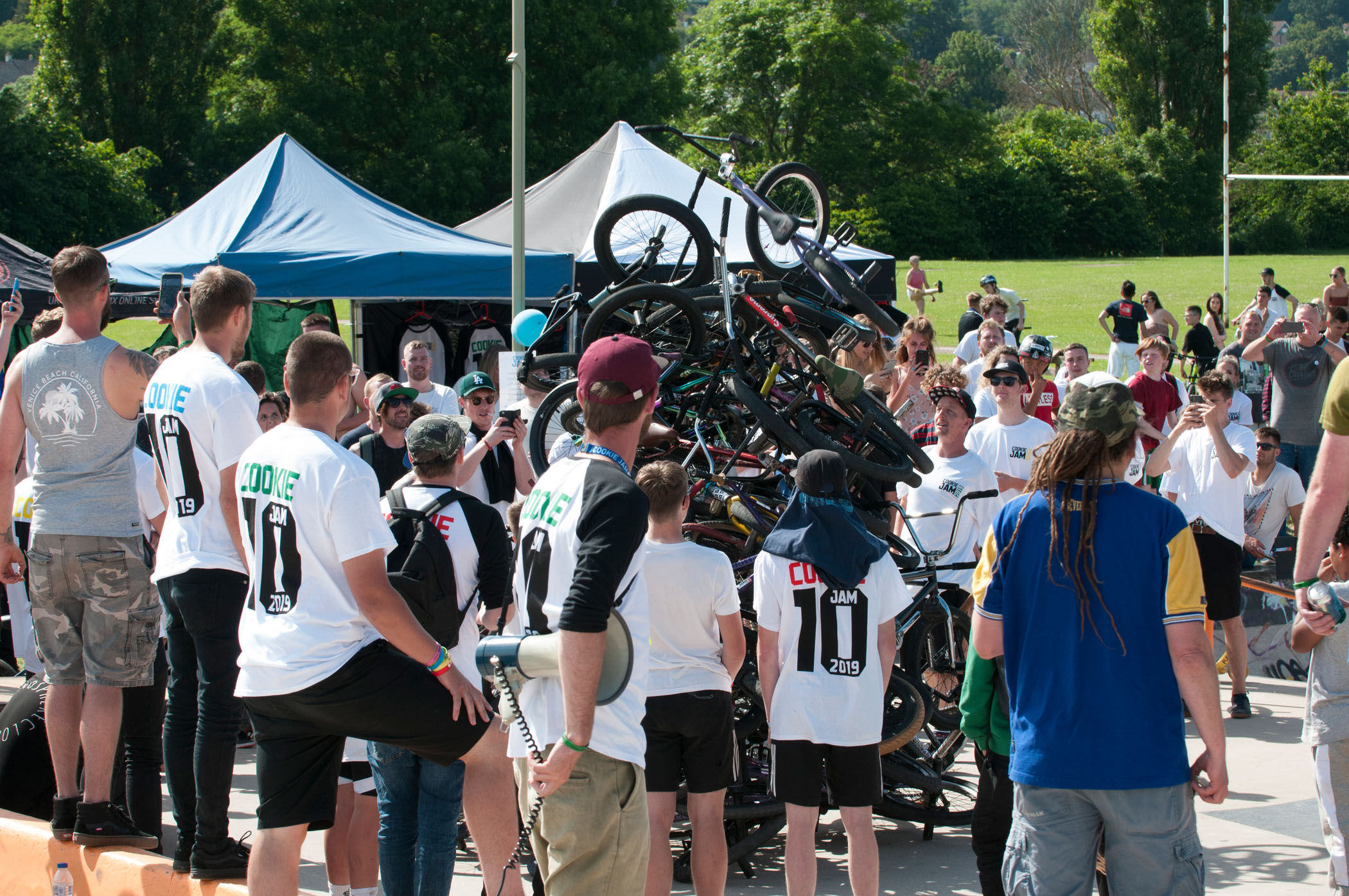 – What's Cookie Jam all about?
Tom Butland: "Cookie Jam is Exeter's yearly BMX jam that's taken place for the last ten years in memory of Jamie Bruce, a fellow rider who sadly passed away."
Josh Andrews: "His memory brings hundreds of riders of all ages and families of all backgrounds together.  Not just for one day but for the whole weekend.  It's just an amazing atmosphere for everyone involved."
Jamie Skinner: "This year marks 10 years since our friend Jamie Bruce passed away.  The first year we did a Jam it was just a few people at the skate park, building a couple of ghetto ramps, having a good time and remembering a good friend. 
Since then, every year it has gotten bigger and better.  There were never any plans to keep it going this long! It started out at Arena skate park, but 5 years ago we moved the Jam to Flowerpots skate park as it's so much bigger and newer.  We'd actually stopped building the ramps, but as this year was the 10th anniversary, we thought we'd take the Jam back to its roots and build some fun additions to the park."
Connor Danzelman: "It's all about raising money for charity and having a good time!"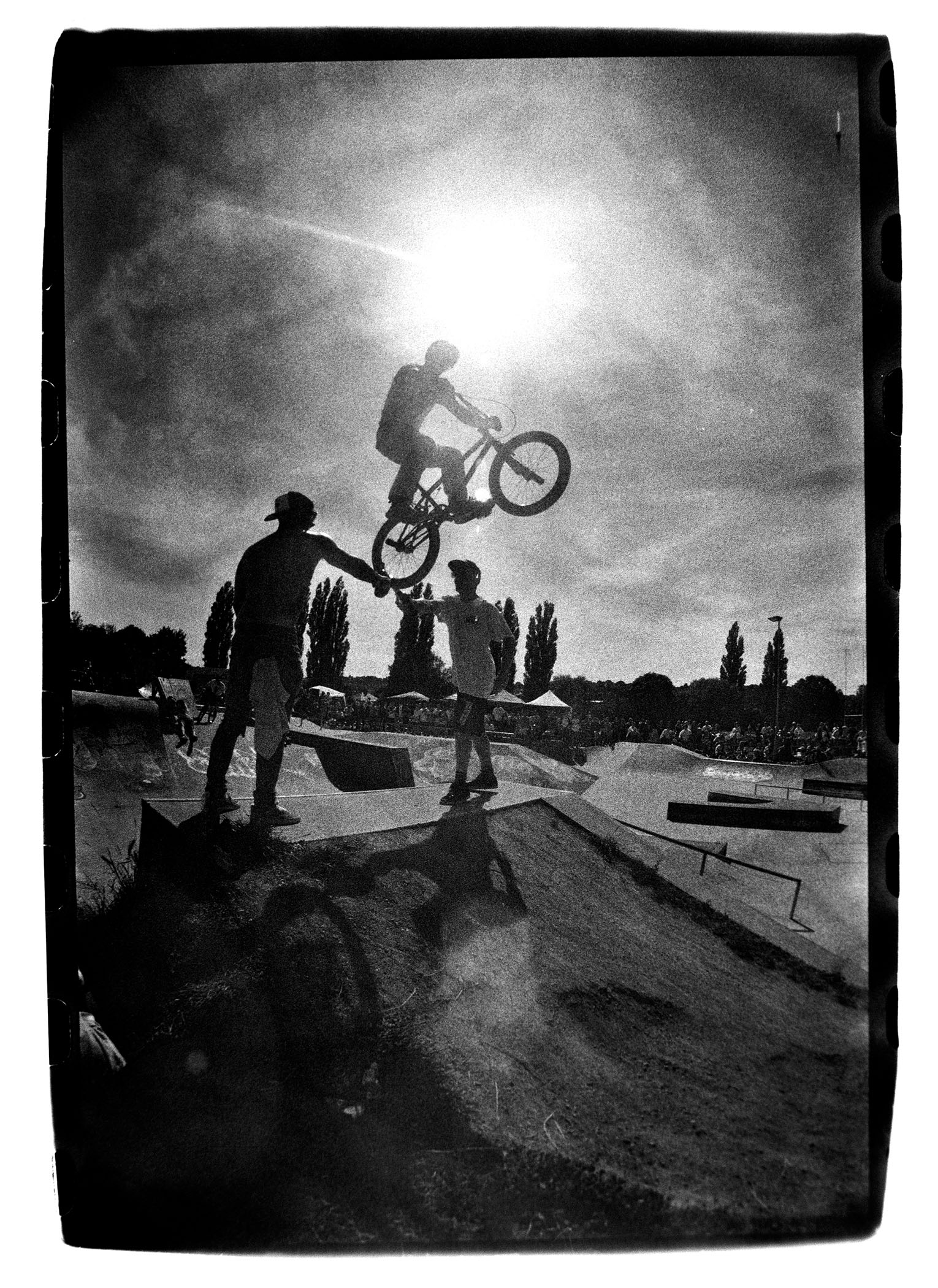 – BMX for a good cause is always a great idea.  What's the charity of choice for Cookie Jam? 
Josh Andrews: "Hospiscare, for Jamie Skinner and the whole Brucie family, this must have seemed like an obvious choice.  It's a great charity that really does give back so much to the community and people in serious need.  They all do such an amazing job."
– Tell us about the extra additions to the park.  Were they ghetto or dialled?
Tom Butland: "Ghetto of course!  Wouldn't have it any other way.  The wood was salvaged from local businesses and a nearby indoor park that's due to be stripped down.  We spent a day or two prior to the jam nailing pallets and ply together seeing what we could come up with.  This year we even ended up making an obstacle course which was such a laugh and definitely will be returning!"
"The extra ramps were sketchy, wobbly and made out of 10 year old wood but where's the fun in them being perfect?"
Jamie Skinner: "They were super ghetto but they all worked really well.  It would have been nice to keep them all there for another week or so, but the council wouldn't have been too happy about that!"
Connor Danzelman: "The mini 'Fool' ramp and the curved wall were definitely ghetto, some pretty harsh transitions going in and you could definitely feel the pallets holding the curved wall together when you hit it."
Josh Andrews: "I would say dialled (for us anyway)…  Yeah, they were sketchy, wobbly and made out of 10 year old wood but where's the fun in them being perfect?"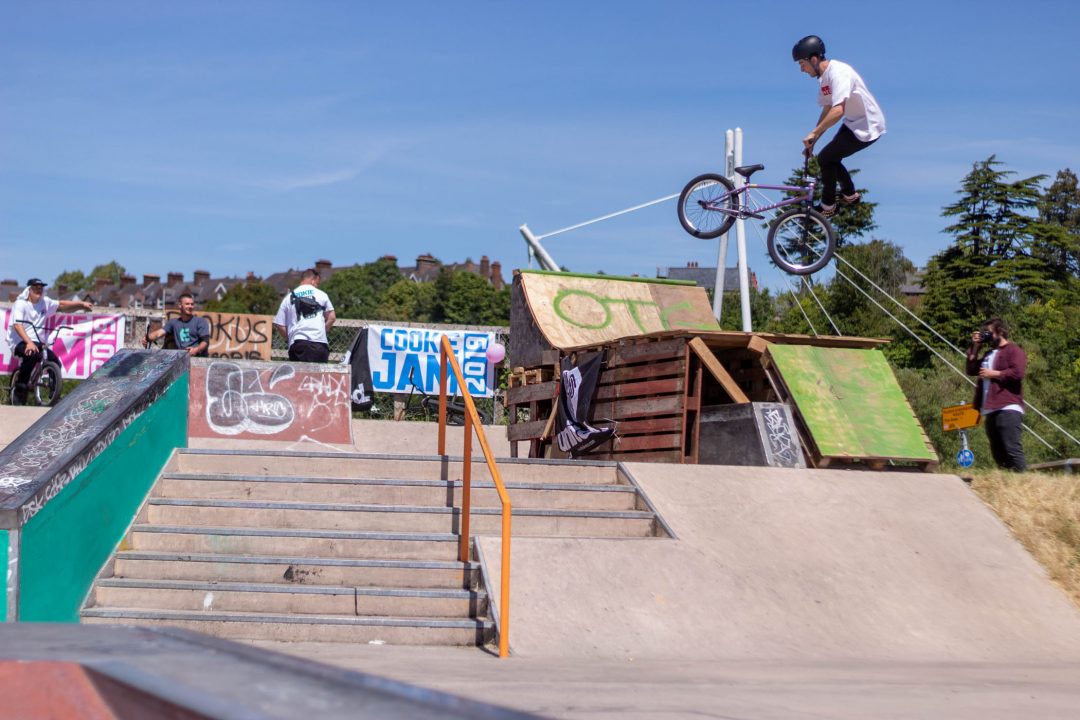 – What's the scene like at Flowerpots skatepark?
Connor Danzelman: "On the day it's crazy!  So much support and hype from everyone when you're riding, tunes going on in the background and Foster calling out your tricks on the mic…  A proper good time."
Tom Butland: "Like every scene it peaks and drops at times but Exeter has always had a solid crew of riders no matter what time of year.  The OTG boys are always out smashing it (when they aren't getting drunk) and our local shop, The Boarding House, is greatly supported by all the locals – as all locals should be! We filmed a full length vid which actually premiered at last year's Cookie Jam." [See below]
"Exeter boys know how to party, that's for sure."
Jamie Skinner: "Beers are always flowing way before lunchtime and the tunes are pumping all day.  We try to create an event that involves everyone so we get a really great mix of people taking part.  This year we even built and obstacle course which was absolutely brilliant to watch.  No matter what year, we are always super lucky with the weather.  It's guaranteed to be hot and sunny so there are always plenty of red faces by the end of the day."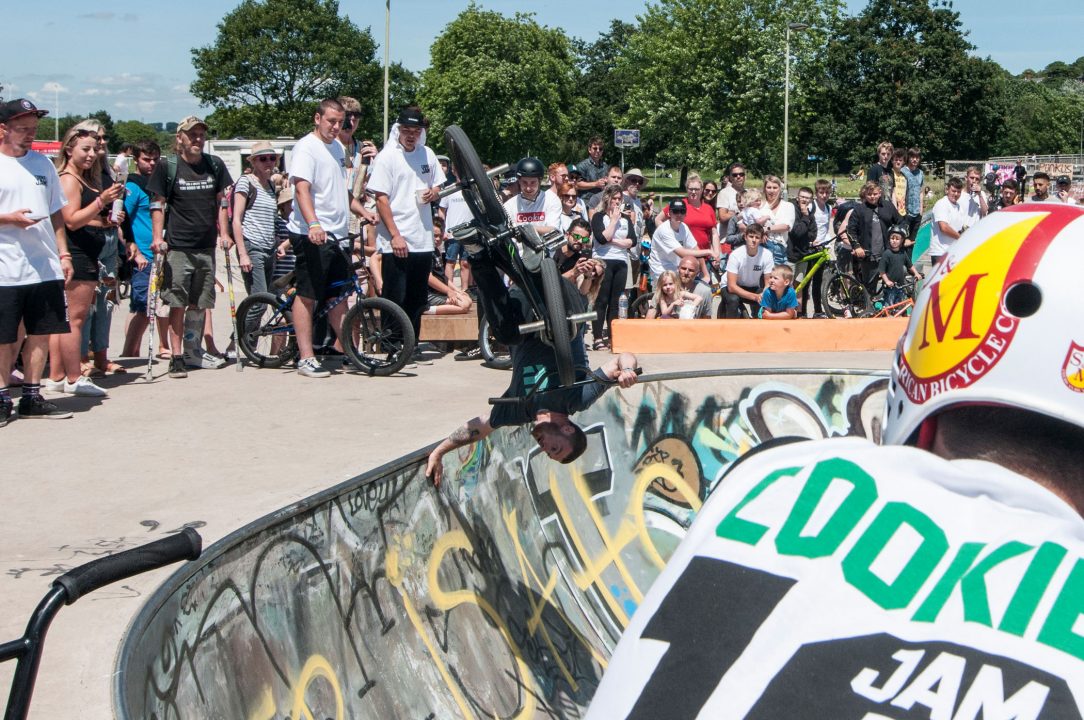 – What was the wildest move of the day? 
Josh Andrews: "For me personally it would be Josh Webber AKA punkus doing an inverted handplant in 7ft deep end of the bowl, not something you see on a bike that often."
Jamie Skinner: "It's hard to pick just one from the day!  Shortlist would probably be Harry MW who sent the wildest alley oop 360 out of the park right at the end of the day, Jay Openshaw's nose pick on top of a wobbly vert wall, and pretty much anything Punkus sent was wild."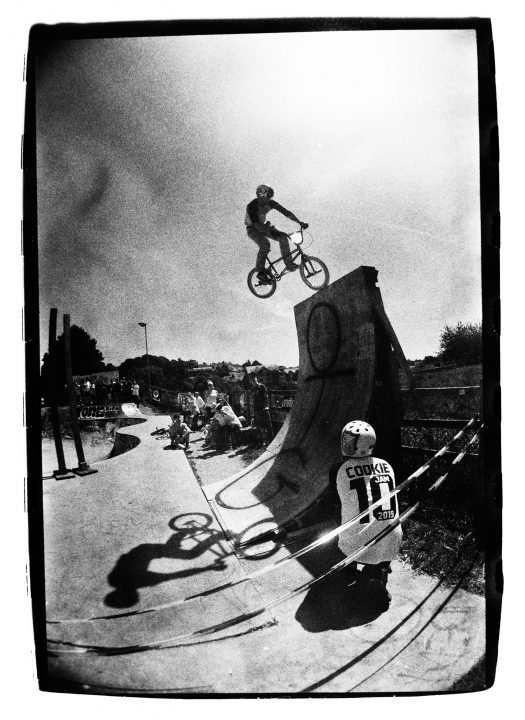 – Funniest move?
Jamie Skinner: "This would have to be James Lowton.  He had never ridden a BMX before, but the hype of the day mixed with way too many beers gave him some confidence to send it on the long jump.  It was hilarious!"
Connor Danzelman: "Lowton absolutely melted…"
Tom Butland: "A few too many tinnies in the sun!"
View this post on Instagram