Levi Weidmann, the dutch trick machine, just built up a fresh steed so we asked him to talk us through it.  Stacked with Radio and Éclat parts, this chrome beast is lighter than it looks…
---
Photos by Adam Lievesley
---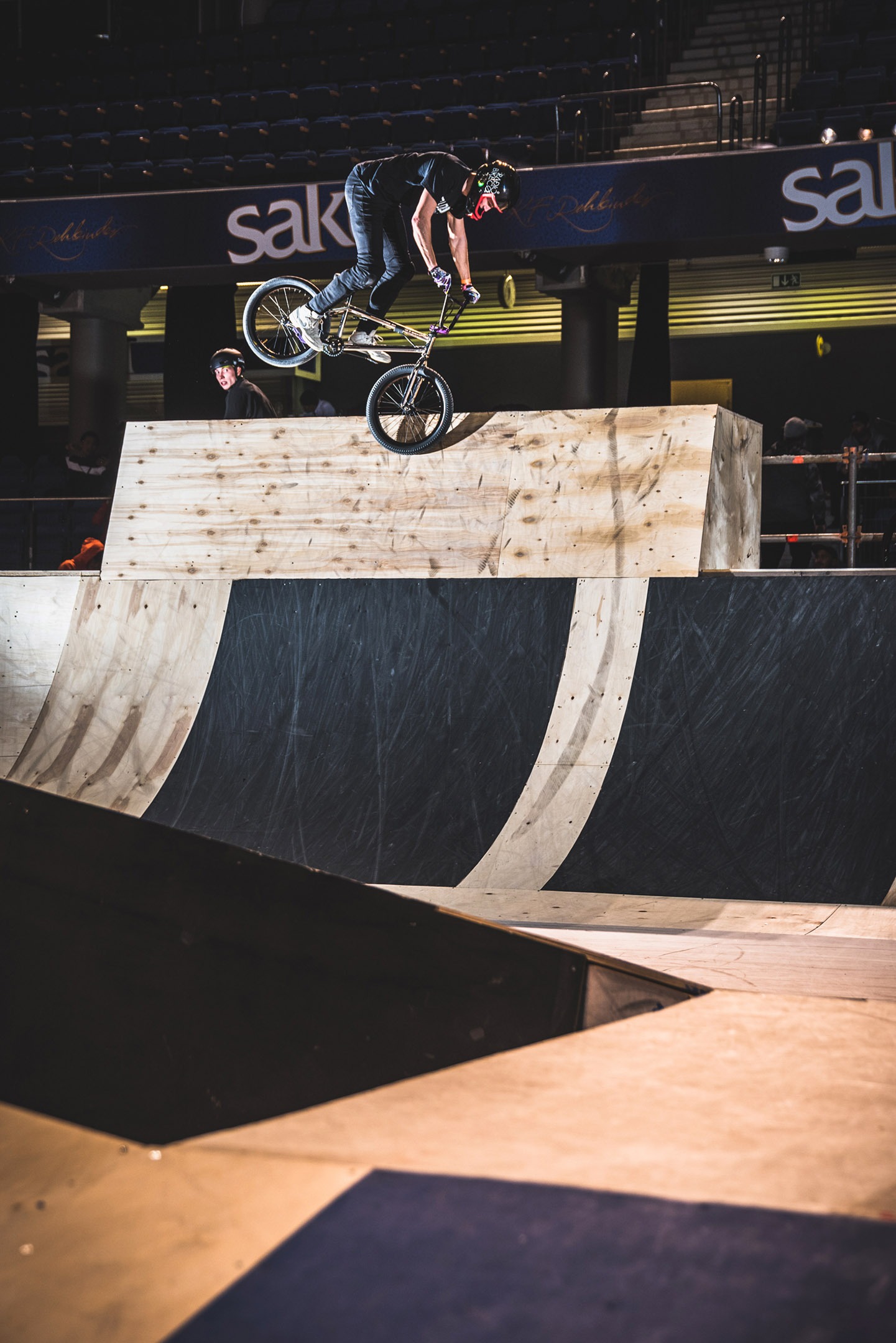 ---
Q&A with Levi Weidmann
– How's the bike feeling? How long have you been on this one?
I've been riding this bike now for 3 weeks. I got it one week before Simple Session. It's feeling great, it's like the same setup as my old one. I like the street frame with the short back end, and it doesn't look like a scooter, you know! Not too low.
– What have you been doing on this bike since building it? Where has it taken you?
I've just been to Simple Session since building it, then just normal local riding as well.
"This bike is going to take me places"
– What was it like riding Simple Session this year?
Simple Session this year was great, I couldn't be happier to make finals, it's like a dream come true for me! When I was younger, I thought even to go to SS was a dream for me, I never thought I'd make it to the finals. The vibe was so good, it was great to stand in the finals with all the other riders and hear the crowd and everything.
---