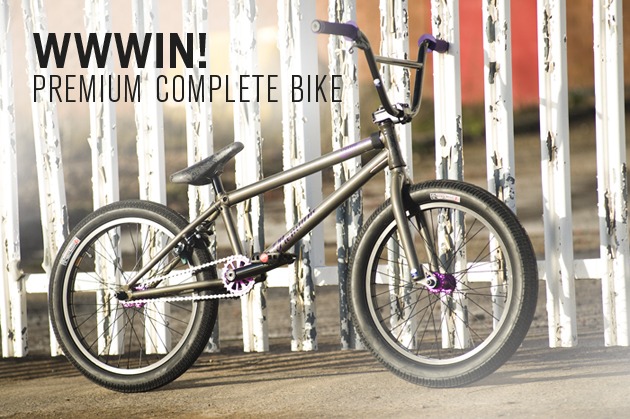 Win a Garrett Reynolds signature complete bike. In the mag we tested this Premium complete bike with nonstopvid's Jay Bean. Check below for more info on how to win this Garrett Reynolds signature bike!
As usual, submit your answer of the question below in the comments section for a chance to WWWIN this prize.
In what is arguably Garrett's best video part to date, Nike 6.0 – Writing On The Wall, what is the name of the song used in his section?
A: It's Gray by TOSL
B: Firestarter by The Prodigy
C: Dead Moon Night by Dead Moon
D: Bam Bam by Sister Nancy
E: Grippin' by Sean Garrett
F: Bartender by Tim Reynolds