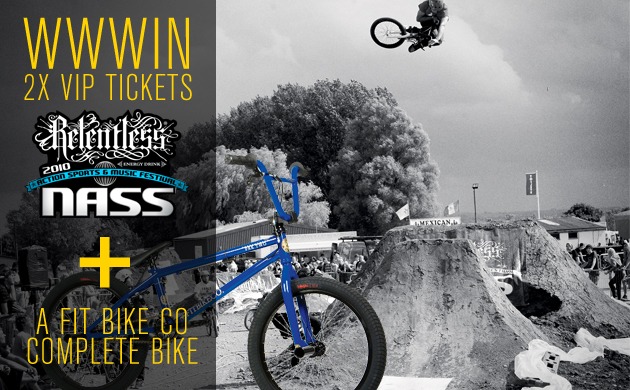 ***WINNER***
—Ellis Doig—
Not long until the Relentless NASS festival kicks off, and we're offering you a chance to WIN tickets! But it doesn't stop there, No – along with the 2 lovely V.I.P tickets to the event you'll get a Fit Bike Co complete to! Courtesy of The Source BMX shop in Hastings.
So how do you win? Just answer the very simple question below in the comments and you'll have the chance to win this one off prize.
Q: Who won the UK Dirt Championships at Relentless NASS last year?
A: Fids
B: Bob Manchester
C: Matt Hoffman
D: Benson
Tip: Page 49 of the latest issue.
To get the low down on the Relentless NASS head over to their website or follow them on Twitter or Facebook.