We posted CCTV footage last week on our Facebook page of a guy catching and then proceeding to beat up a would be bike thief in the act of stealing. It was a glorious sight as the smaller chap not only got the bike back but taught the thief (Woz Granger) a stern lesson for BMXers and cyclists everywhere. The video went viral and whipped comment sections into a frenzy from us, The Lad Bible and many more with theories of what went down.
We managed to identify the hero in this story as Turner Meacham a streetwise Chemistry student from America currently living and studying in the UK.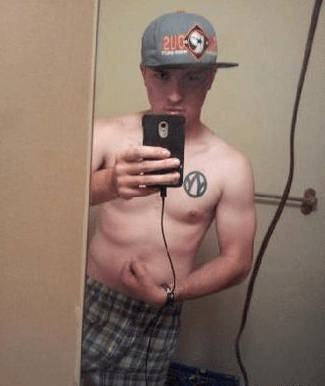 Ride UK BMX: Thanks for doing this Turner, so whats the story?
Turner: No worries homie. Yo, so like this BMX has been parked up there everyday for 6 months or more! It's right in front of my window and it belongs to this kid at the college. I don't know him or whatever but he seems pretty chill. He's kinda dorky but his Mom is fire no joke.
Then like one time, it was after 5pm and I was dick pickin' on Snappy C to some real naughty UK broads when I seen this guy slink up and get into the lock with a hacksaw or whatever. I had to like run the whole length of the college to get to the doors and I figured he'd have probably gone with the bike. Anyways I was running down and he seen me approaching at speed. You can see in the video, he looks up and starts to panic.
I've been cage fighting hard for 3 years so I know all about pin point attack.
So I was like "YO leave dat" and he was all about jacking that bike and moving quick. He was way bigger than me, but what he didn't know is that I've been cage fighting hard for 3 years so I know all about pin point attack.
Ride UK BMX: No shit!
Turner: Zero shits. I was quick, it was lights out fast. I guess the sign on the fence was in the way so you couldn't see my combos but take it from me I was pumping shots into him with power and precision. I threw down some kicks also because I could. He vomited, it was gross.
Ride UK BMX: What happened to him?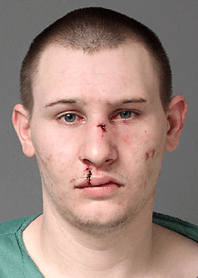 Turner: He's called Woz Granger and he's known in the area. I knew it was him. One time he tried to jack my bag from the yard when I was shootin' hoops with some UK homies. I ticked him off then good and proper too. The police caught up with him and gave him a caution or whatever. I don't know or care. I aint seen him since.
Ride UK BMX: Was he injured?
Turner: Obviously, look at me BRO. Look at the video. Could you walk away from that?
Ride UK BMX: Dunno? Probs not…
Turner: Rights
Ride UK BMX: So you gave the kid his bike back?
start of a porno scene you know
Turner: Yahh.. but YO. This is where the fun began. So I left with the bike and I guess the kid was looking for it and figured it was jacked. Later that night I took it over to his house being all super hero and shit. I put on some chinos, mahogany slip ons and a tight shirt and went over to deliver. His Mom answered the door all tears and shit, start of a porno scene you know?
I was out of there after like 30 mins and lets just say all members of the family were very happy with what I'd done, very happy. Especially Dawn, she was really very happy.
Ride UK BMX: Errmmm…. ok well thanks for the interview mate!
Turner: Whatever, do I get any money?