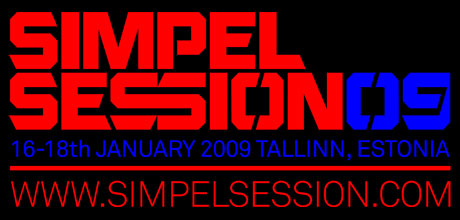 On Friday most of the worlds top riders will all be flying into Tallinn, Estonia for the eighth year of the Simpel Session. It's had tons of hype in previous years so you probably know what to expect from the riders.
If you havent heard about it then you're in for a treat, check out this list of names: Edwin Delarosa, Corey Martinez, Ruben Alcantara, Dan Lacey, Aaron Ross, Sergio Layos, Brian Kachinsky, Maxime Charveron, Martyn Cooper, Garrett Reynolds, Morgan Wade, Koji Kraft, Alessandro Barbero, Austin Coleman, Björn Mager, Chase Hawk, Josh Harrington, Ty Morrow, Sean Sexton, Mark Webb, Kevin Kalkoff, Jason Phelan, Kevin Porter, Chris Doyle, Sebastian Keep, Dennis Enarson, Javier Ortega, Bruno Hoffman, Stefan Lantschner, Ben Hennon, Tony Watkinson, Danny Hickerson, Anthony Napolitan and Harry Main.
For the first time, we will be streaming this event LIVE through Mpora, right here on the Ride UK website. Below is a countdown to the event start on Saturday. The BMX warm up starts Saturday at 2pm until 8.30pm (Remember it's plus 2 hours on UK time) and then finals on Sunday from 4pm until 7.30pm.
Tune in and enjoy it!
http://mpora.com/videos/gdHSSOORb