We'll keep it brief but today's finals at the Vans Rebel Jam were, in a nutshell, absolutely epic. We've got a few photos below from Nathan Beddows again and the full results list below. Check out the Park and Street Finals videos. We'll bring you a full round up of everything that went down at the event in the next issue. A big thanks must go out to at Vans Rebel Jam for hosting such an epic event, Catfish and Darryl Nau for their nonstop entertaining commentary throughout the day, and obviously to all the riders who attended and sent it in the name of BMX.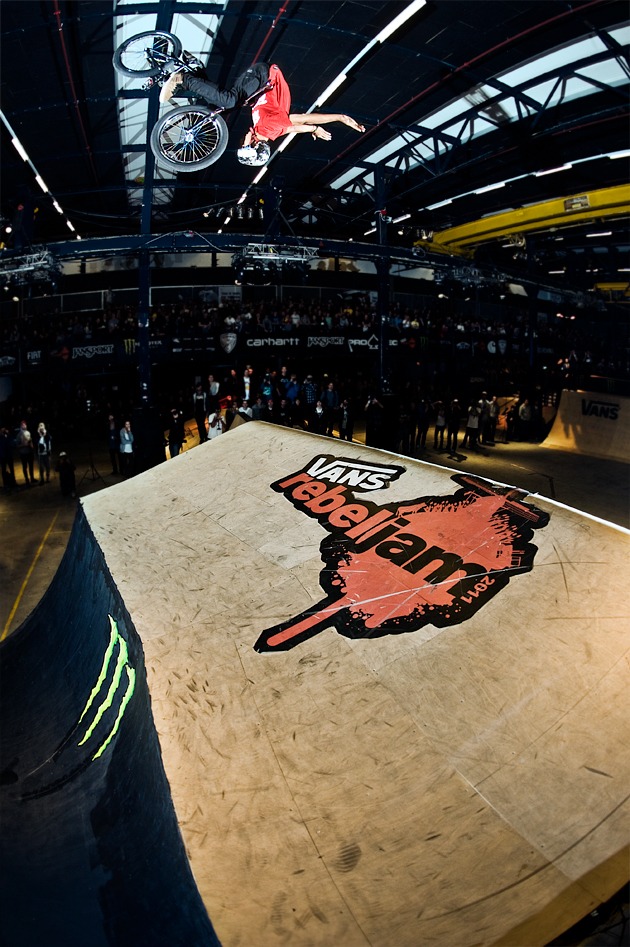 If there's one name that people are going to be remembering from this event, it's this little guy, Daniel Sandovals. Fronty Nohander.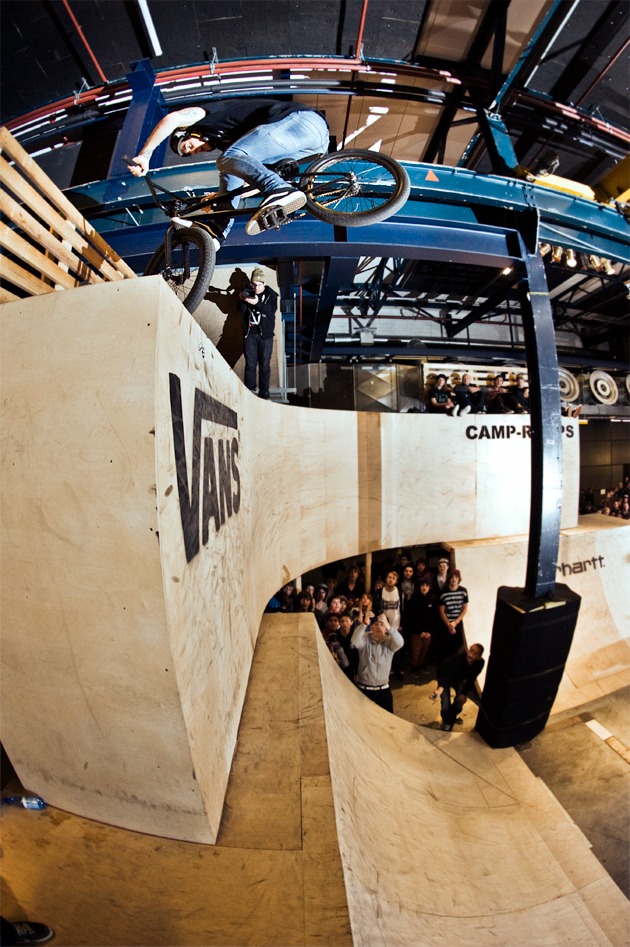 Matt Priest was seriously so close to pulling this footjam to fakie on the massive sub during his run. It's not even funny how high that thing was…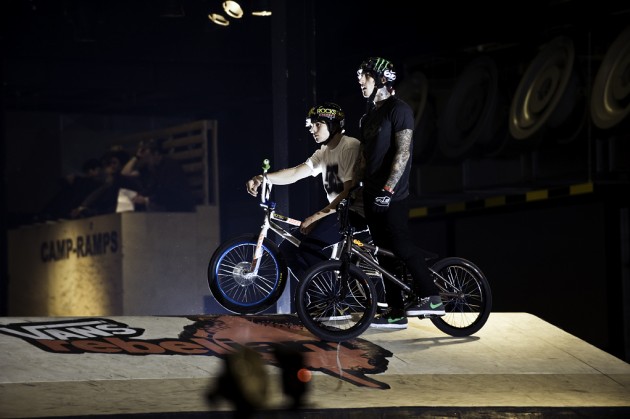 Harry and Brett await their runs.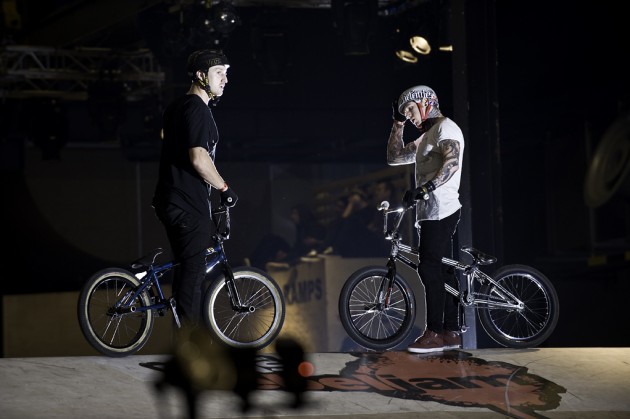 Hennon and Webbie. The UK was reppin' hard in the finals.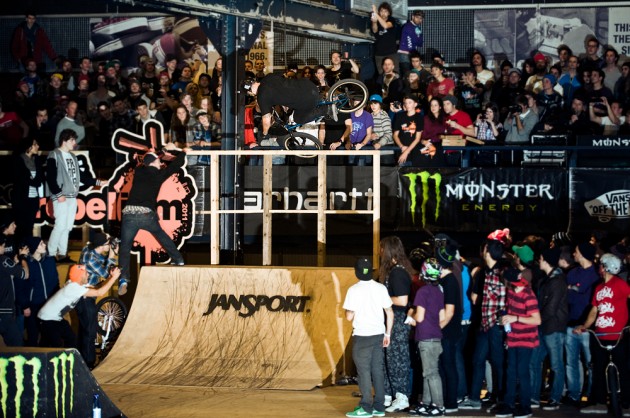 Hennon tried this wild oppo over-pegless-tooth on the backrail several times before damaging himself and his bike (the drop on the otherside was silly high). So close…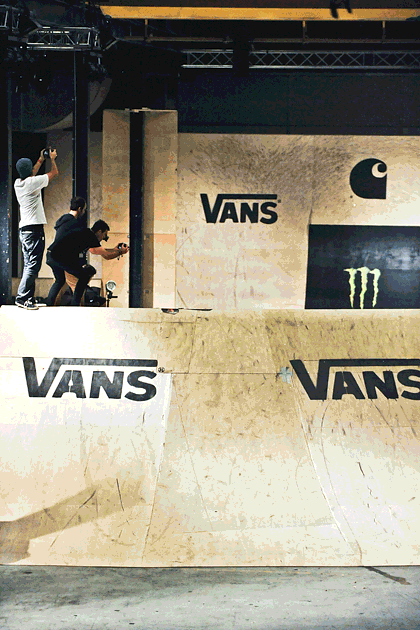 17 years old and he's doing 720 whips to bars. Daniel Sandovals is a name you will be hearing a lot of next year…
Park Results:
STYLE
1. Sergio Layos
2. Sebastian Keep
3. Harry Main
4. Matt Priest
5. Mike Miller
6. Ash Murphy
7. Colin MacKay
8. Daniel Sandoval
9. Mark Webb
10. Daniel Juchatz
CREATIVITY
1. Mark Webb
2. Tobias Wicke
3. Daniel Tünte
4. Daniel Wedemeijer
5. Harry Main
6. Brett Banasiewicz
7. Ben Hennon
8. Pat Cassey
9. Daniel Penafiel
10. Daniel Sandoval
HARD TRICK
1. Harry Main
2. Mark Webb
3. Brett Banasiewicz
4. Pat Cassey
5. Daniel Wedemeijer
6. Daniel Tünte
7. Daniel Penafiel
8. Daniel Sandoval
9. Alessandro Barbero
10. Ben Hennon
Street Results
1. Corey Martinez
2. Dan Lacey
3. Bruno Hoffmann
4. Sean Sexton
5. Nathan Williams
6. Simone Barraco
7. Dillon Lloyd
8. Daniel Tünte
9. Dakota Roche
10. Ben Lewis
11. Eduard Zunda
12. Paul Ryan