We've got something different for you guys this week. We got together a bunch of riders from all over the UK to ride in the first ever, "Game of RIDE" presented by The Source & Ride UK.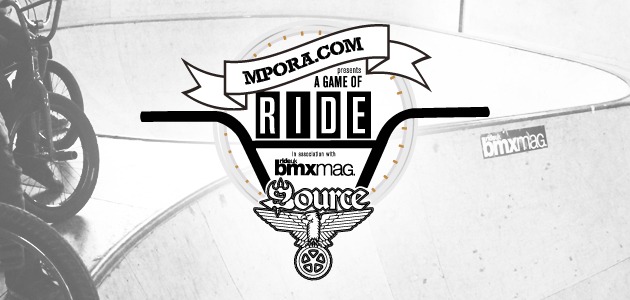 We've all played the classic game with our mates, so we thought this would be a good idea to get some of your favourite riders together and battle it out for the hefty prize purse of 500 quid! The Source BMX was our host for the event, and their renowned Bowl was where these 18 riders were going to fight it out. So who was there you ask… Well, we've got:
Warren Daniels
Scott Hamlin
Farren Downes
Josh Cox
Kriss Kyle
Jack Clark
Phil Martin
Tom Gerrard
Alex Coleborn
Jack Marchant
Ben Wallace
Paul Ryan
Martyn Cooper
James Reynolds
Jason Phelan
Sam Marden
Wildcat
Ed Williams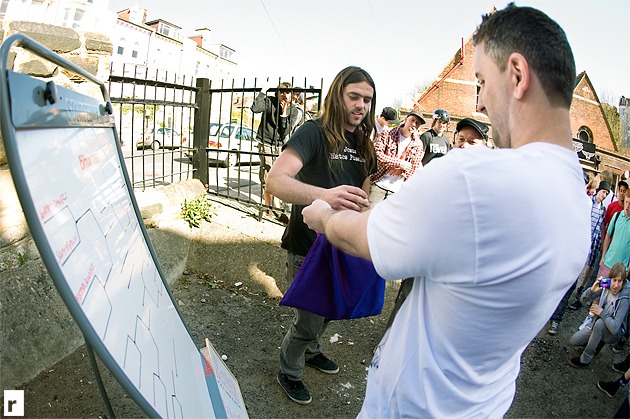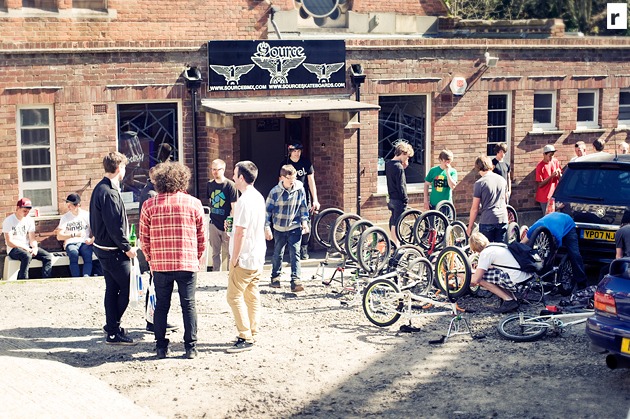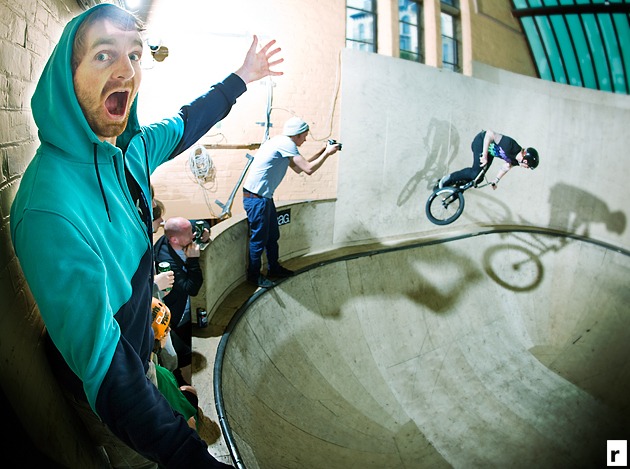 For those who don't know how the classic game of 'BIKE' is played, here are the rules…
The Game of RIDE was based on the basketball Game of HORSE. How to play:
Riders were chosen at random to compete against each other head to head.
They then played the classic 'rock, paper, scissors' to see who went first (as the rider who gets to go first has the advantage).
The first rider tries a trick, if he makes it, the other rider has to make it. If he doesn't make it the second rider gets a letter. The first letter is "R", the second letter is "I", and so on, until "R-I-D-E" is spelled out, and that person is out of the game.
If the first person misses the trick he tries, the second player tries his own trick. If he makes it, then the first rider has to make that trick. If they don't make it, they get a letter, and so on.
On the last letter the rider gets two chances to make the trick.
The game continues right through the elimination rounds until there are 2 riders left to battle it out in the final. Then the same rules apply, until there is finally one rider left to take the £500.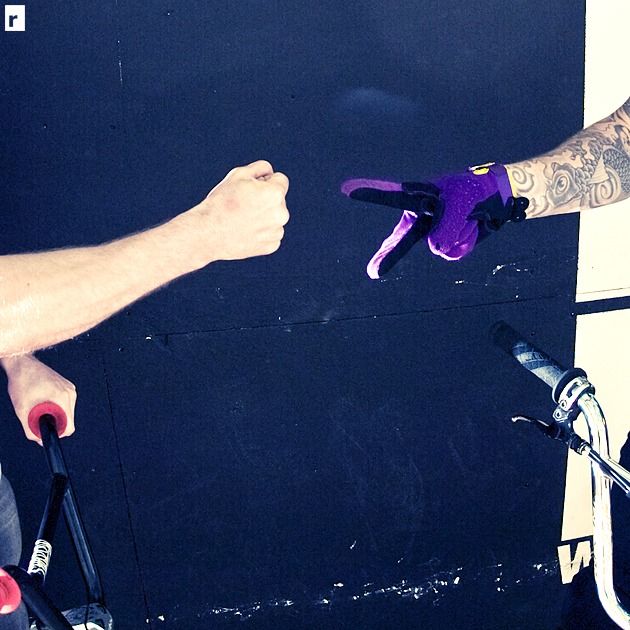 We've got a bunch of videos/photos due to hit the site this week! The First video drops tomorrow featuring a bunch of highlights from the first round. Then Wednesday the highlights from round two, followed by the Semi-Finals video on Thursday and then the big one…the Final video due to finish off the week on Friday.
So stay tuned this week to see who got knocked out, who dropped what and who learnt some new moves…because it sure gets hectic!