We've had yet another banger round of snaps sent in for our SNAPCHATURDAY feature this week. We've got a canny-old mixture of randomness for you to behold, mainly BMX related but we've also had some totally strange ones.. Take a look to see if yours has made the cut this week!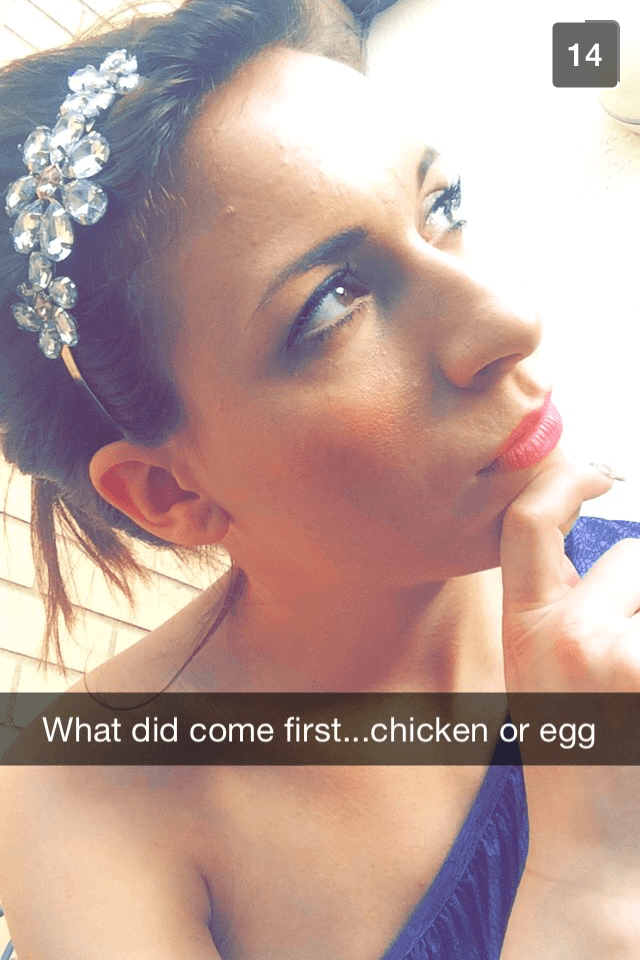 Gettin' all philosophical on Snapchat…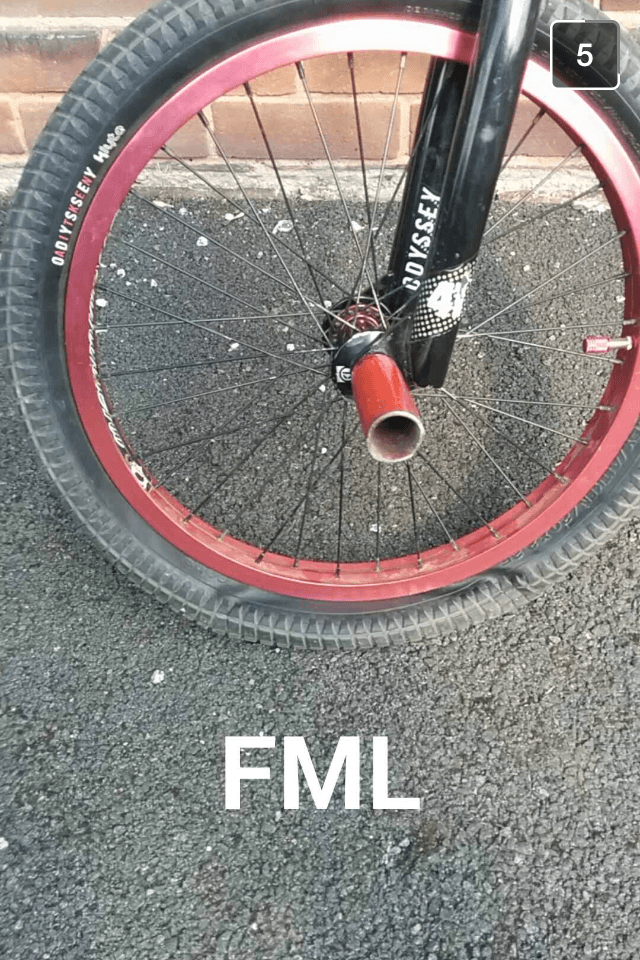 Nothing worse than a flatty, well there are plenty of things but still. It sucks!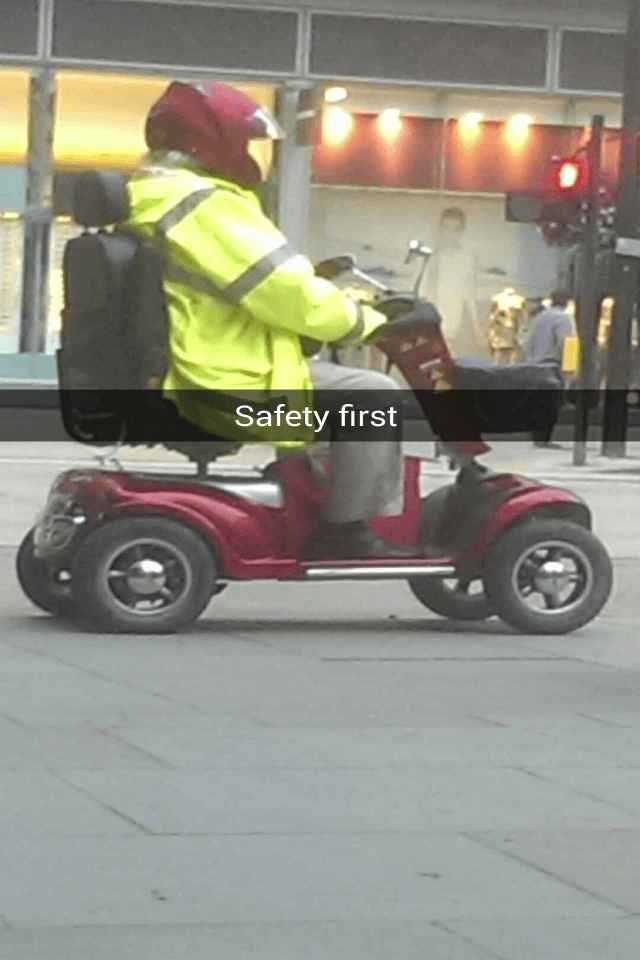 hahaha safety first as always!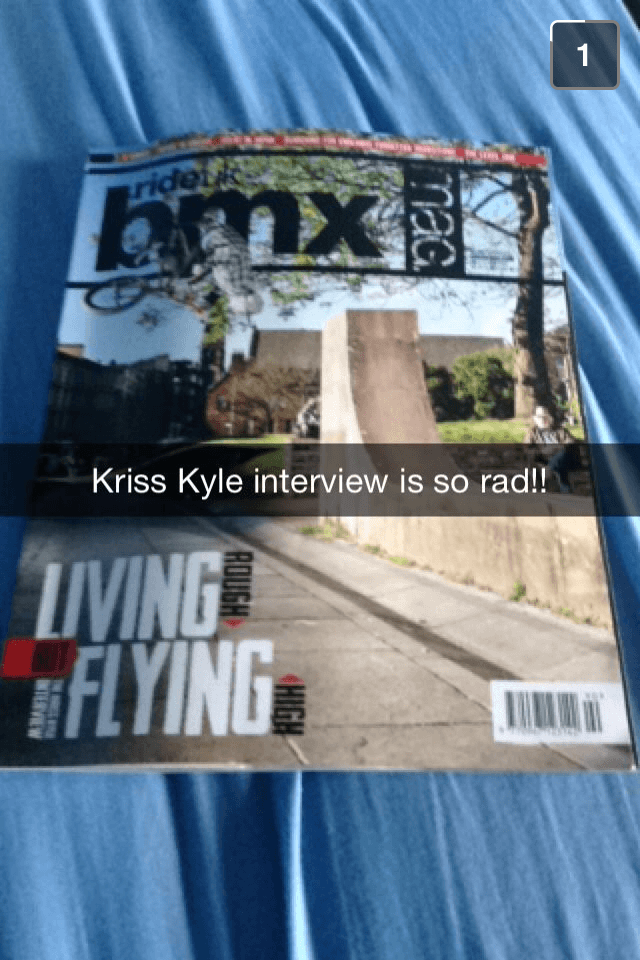 Yo! Glad you digged it.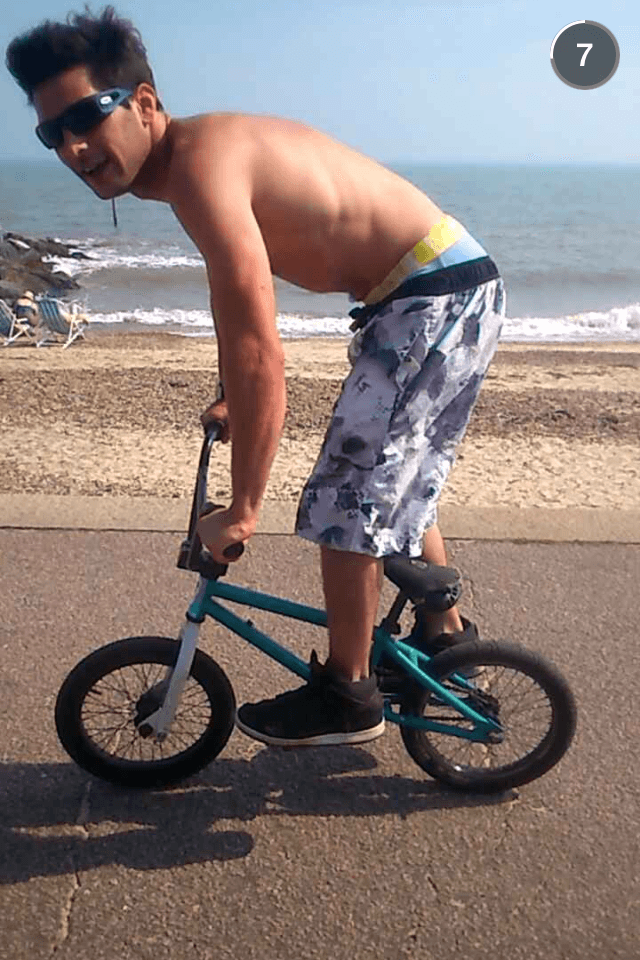 Alright mate, I think your bike shrunk in the washer.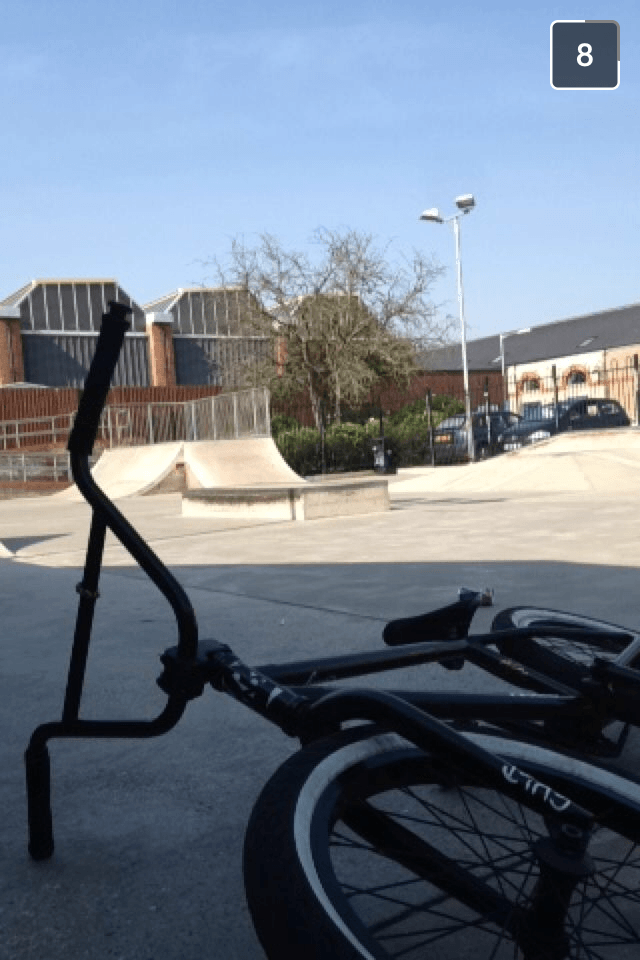 Nice sunny day at the park, what I like to see.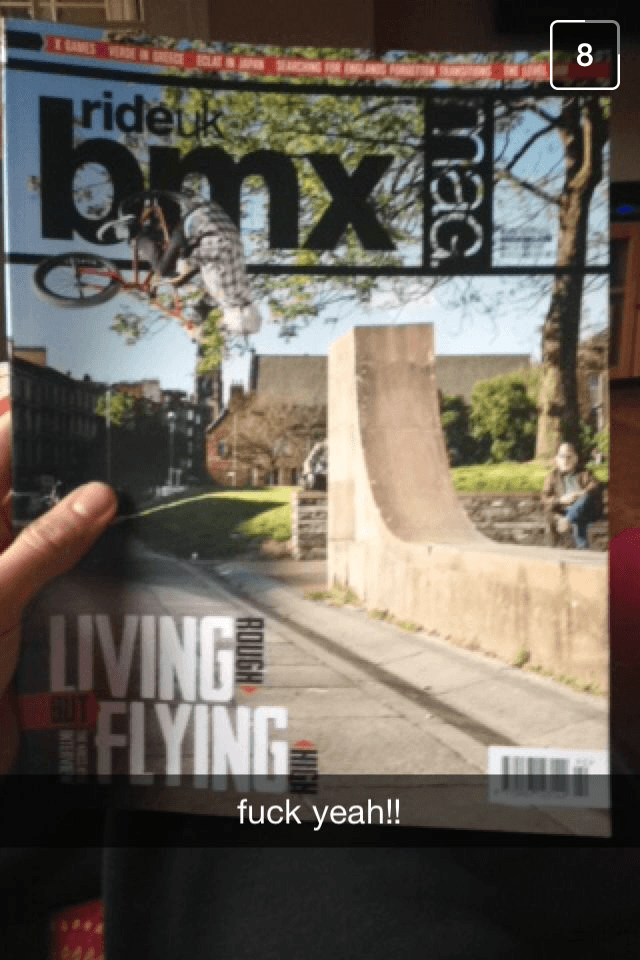 Fuck yeah indeed!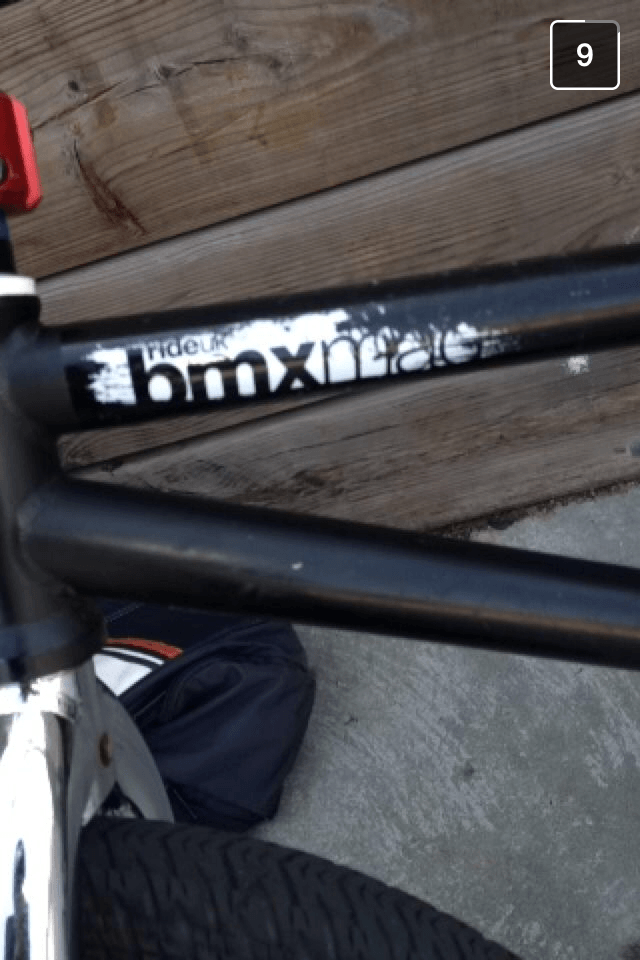 Reppin' our sticker, nice one bruv!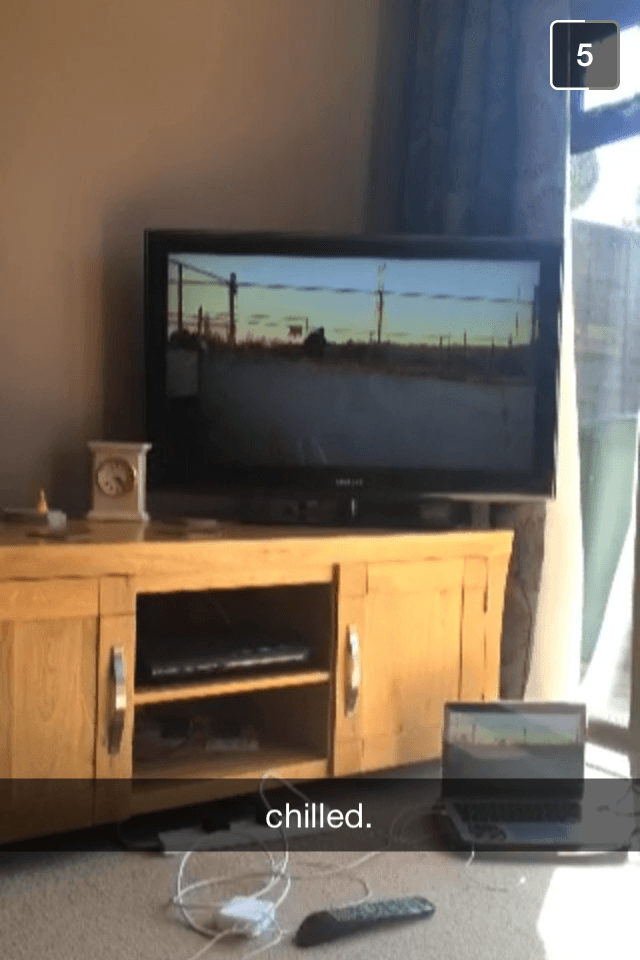 Gotta enjoy watching BMX edits on a sunny day to get you stoked for riding, or just even to chill to.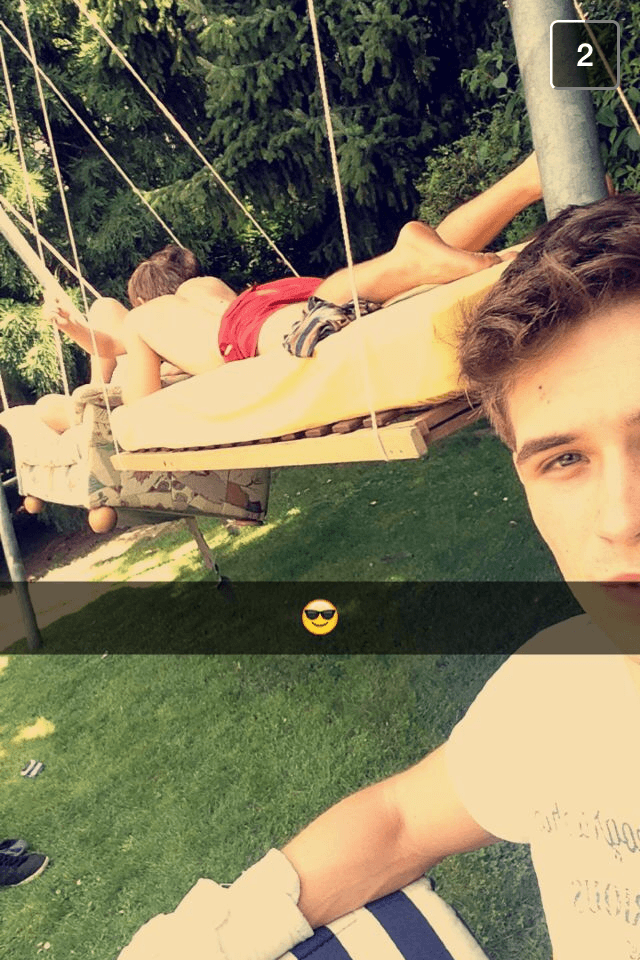 Is that a sofa-swing in the background? Holy shit!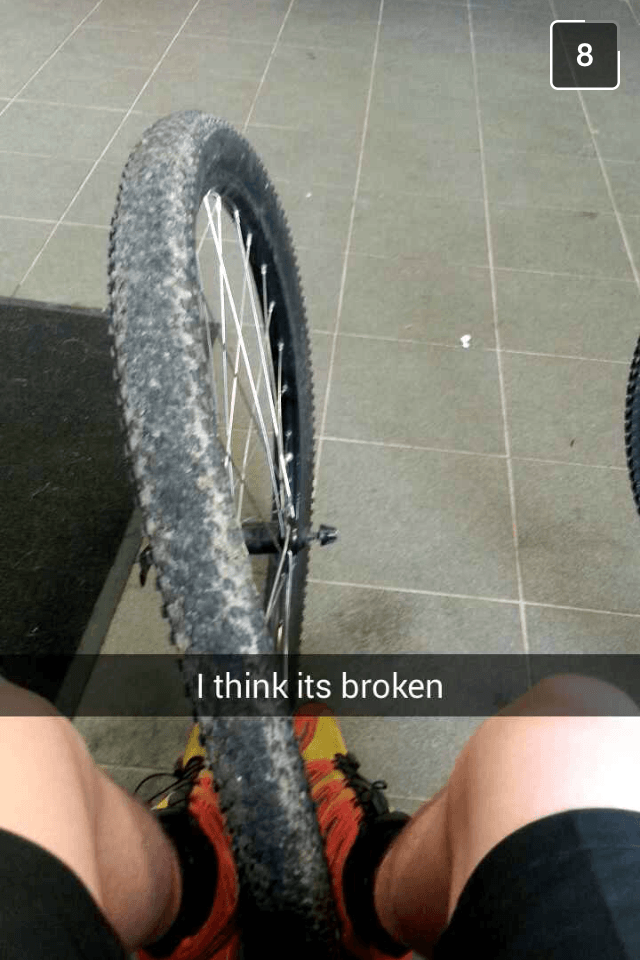 I think you're right!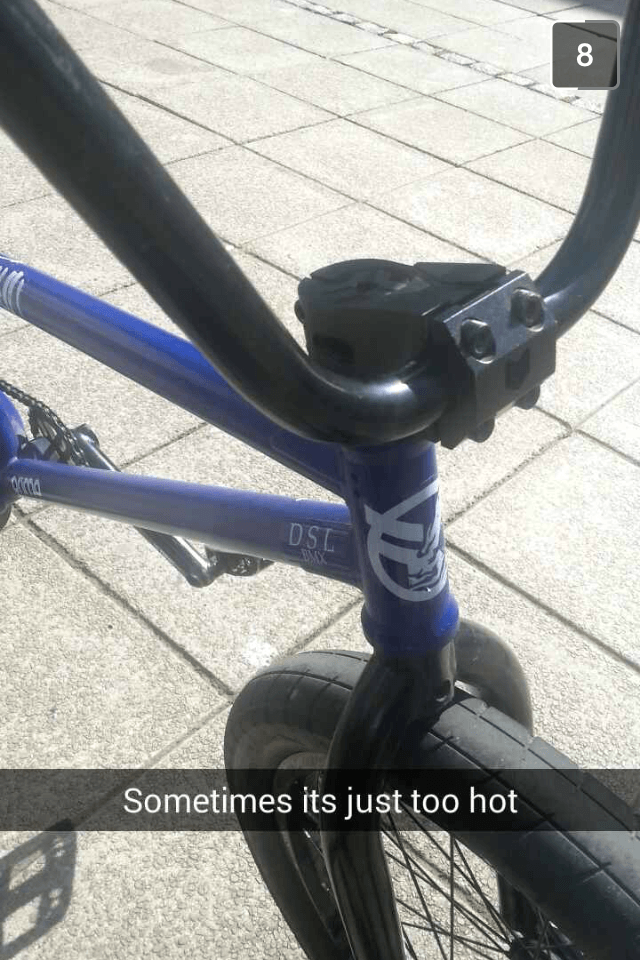 Totally agree, felt like I was melting while riding the other day.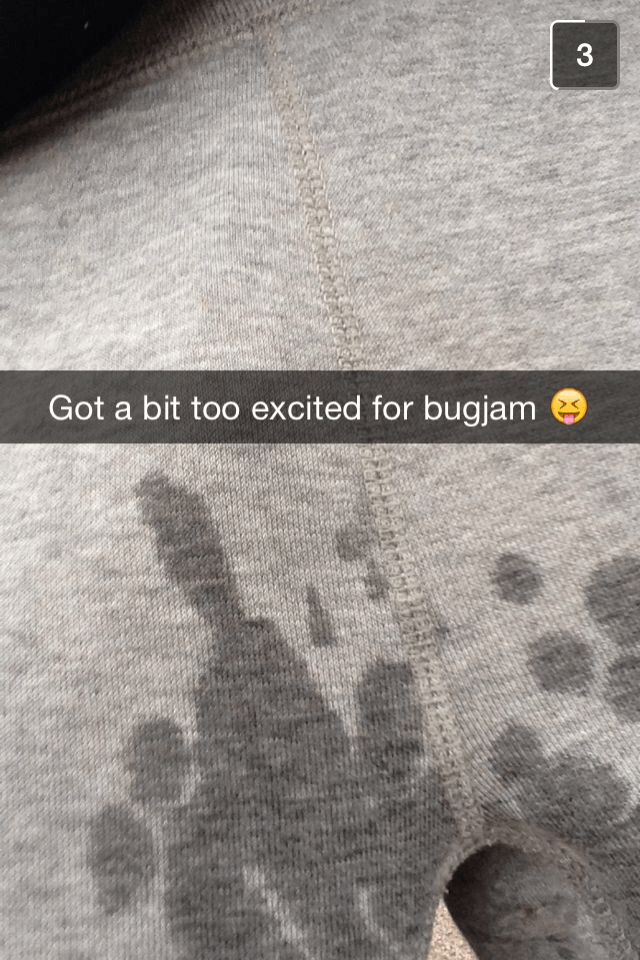 Hahaha easyyy!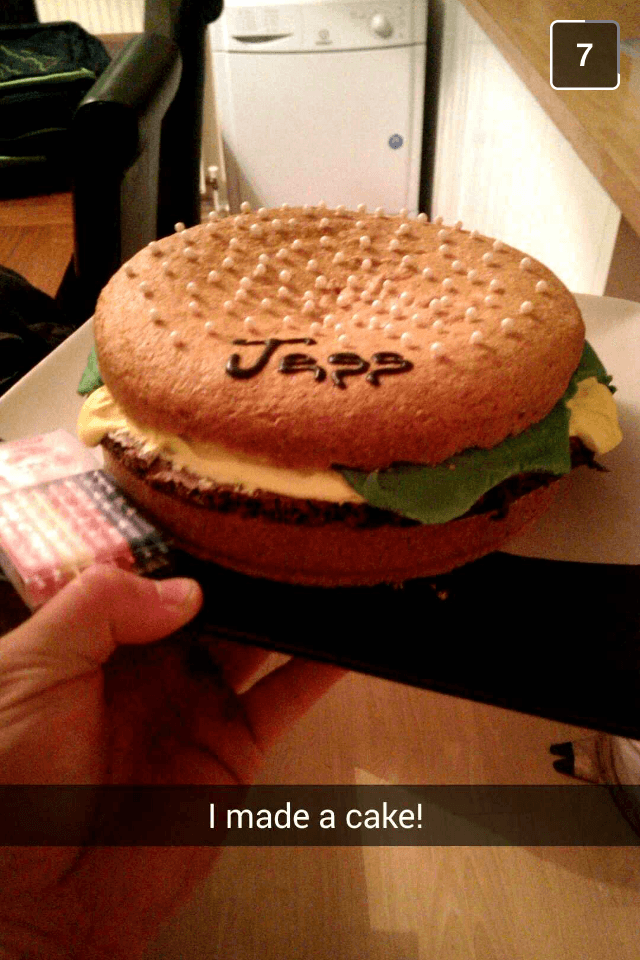 That's a friggin awesome cake though!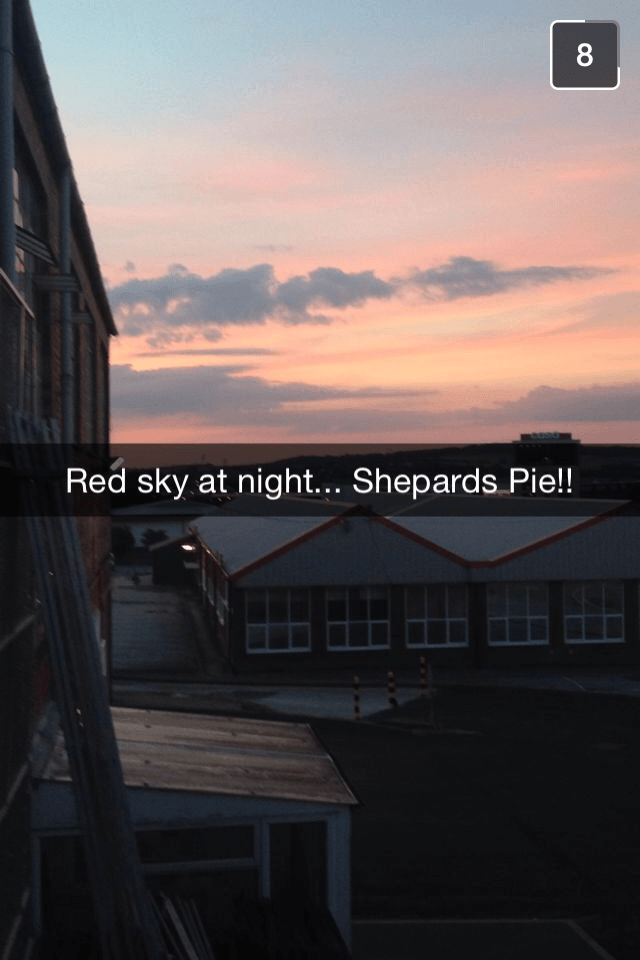 Hahaha this buckled me! I'm sure that isn't the saying…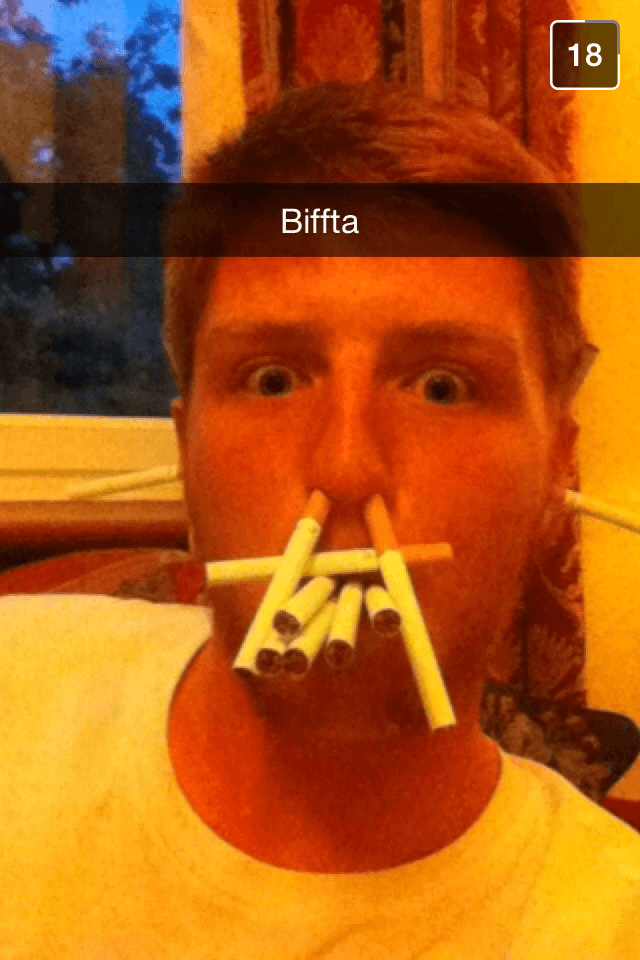 Now light em up!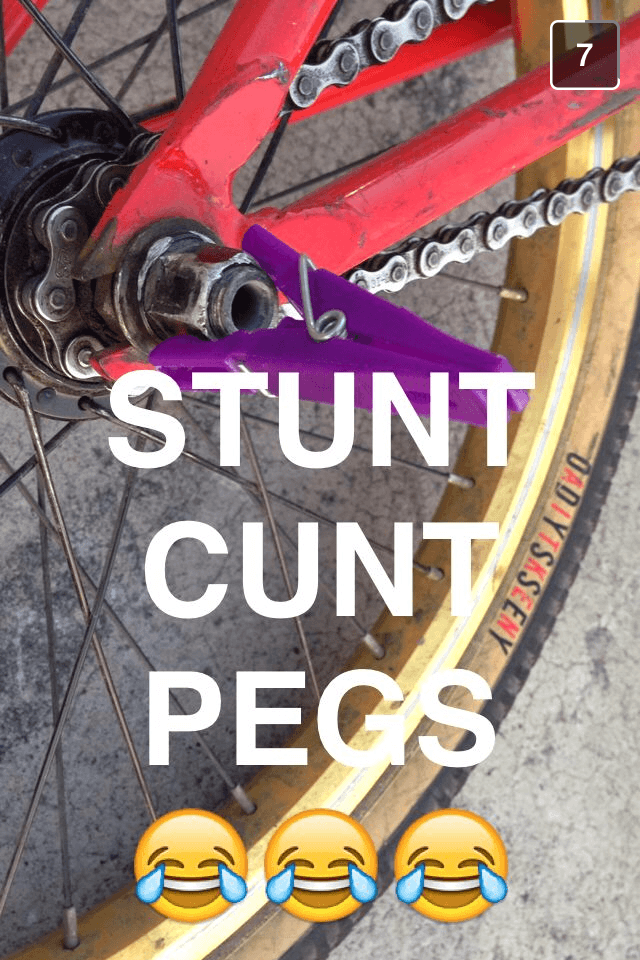 Hahah wrong kind of pegs fool!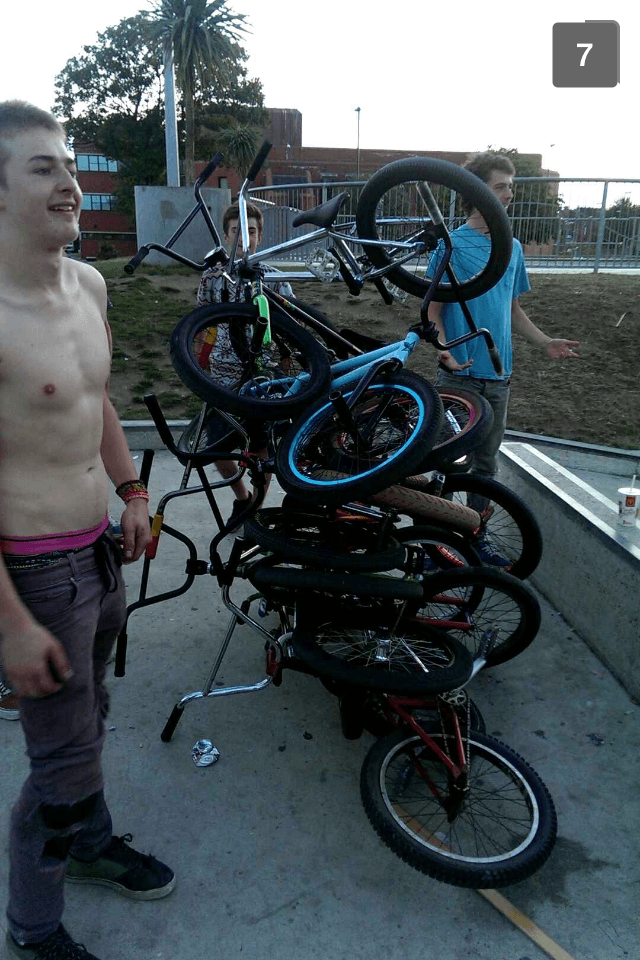 Canny 'awld stack that mind young'in