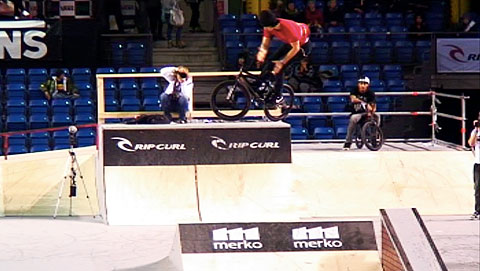 Garret Reynolds on his way to winning the 2009 Simpel Session.
Today was one of the most amazing days riding ever seen. The Simpel Session finals went down this afternoon and New Jersey rider Garret Reynolds has been crowned the winner for the second time in two years. Coming in second was San Diego rider Gary Young and Dennis Enarson third.
Garret's run started out with a 180 no hand to barspin up the step up, an ice to bars 270 out on the quarter, double truck to fakie to 540 out, a 540 barspin up the step up, double truck on the flatbank hip, bars to icepick down the rail gap and plenty of other 'filler' manouvres. Check this site later for highlights. Full rider breakdown below…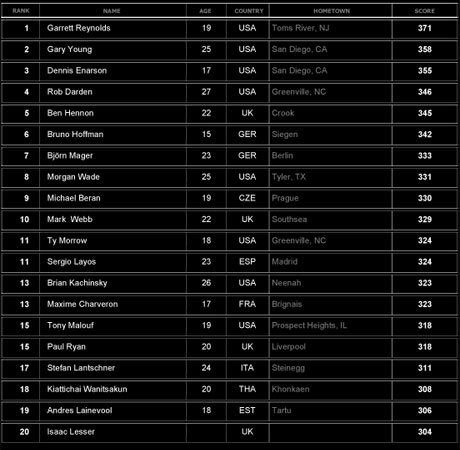 Ty Morrow won 750 Euros and the Red Bull best trick contest with a 540 over the rail and down the step up.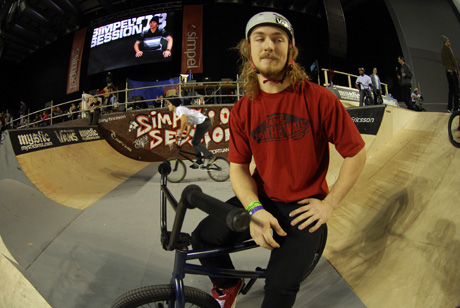 Ty Morrow pre winnings…