The Shadow Conspiracy have just released a seriously cool collaboration pack which is now on sale worldwide to help out Stay Strong and their good friend Stephen Murray. We got a few words from Ronnie B at Shadow and Marco at Stay Strong to see what was involved in the project which collectively raised a $10,000 dollar donation from Shadow back to Stay Strong. As Ron said " I'm so glad that BMX can give back to BMX! in this way"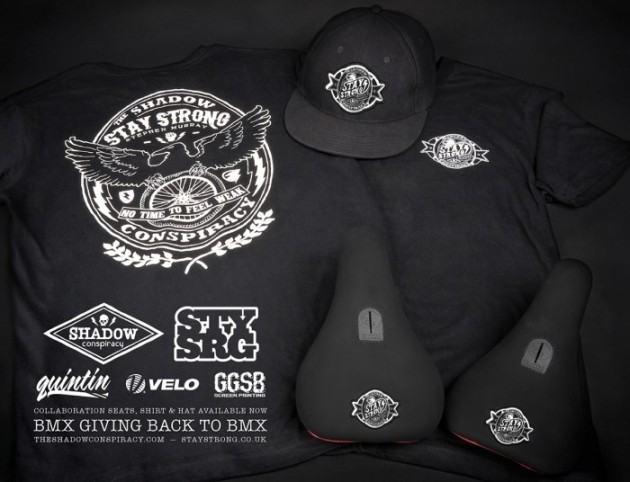 So Marco, Shadow's Stay Strong Collaboration has just recently launched, what products have been released?
Well, The Shadow x Stay Strong pack consists of 2 pivotal seats a mid and a slim version, with suede finish and embroidered patch logo both with a red underside. There is also a Quintin snapback hat using the same embroidered logo with red snap and an all over print lining and a tee shirt has a chest logo and big back print.
Which brands did Shadow involve in the project to help you out?
When we initially talked about doing something Ron said his aim was to raise as much money as Stephen as he possibly could. He said he had no idea what they figure could achieve but he'd reached out to his suppliers and let them know his intentions for the project. When they knew it was for Stephen they all came back to Ron and supported him by making everything at cost prices, as well as donating their time and effort. That way Shadow were able to donate all the profit's back to the cause which was amazing. Velo made the seats, Quintin made the snapbacks and Shadow used GGSB screen printing over in Florida for the tee shirts. We'd like to send out an extra big thank you out to these companies for getting behind Shadow to support Stay Strong. Lots of people working together on something has really made a big difference.
Ron, the Collab designs are some of the freshest to date, are these all done in-house at Shadow and where did the design inspiration come from?
Thanks for the kind words! Yes we did all the designs and concepts in house and the artwork was done by Arnaud Mauler who is a part of the Shadow creative team.
As for inspiration we really wanted to do a project for Stephen and Stay Strong that was completely different than the other projects that have been done for him in the past. Secondly the saying "No Time to Feel Weak" which is something Stephen says, really hit home to us and we wanted to build the design and feeling around this powerful saying!
You've known the Murray family for a long time, I guess because of that fact, this was a no brainer project for you guys? How did the idea to work together on this come about?
I met the Murray family I believe around 1991 and I came over to England for the British Championship in 1992, that time period and that trip to England completely changed my life and I owe that to the Murray family!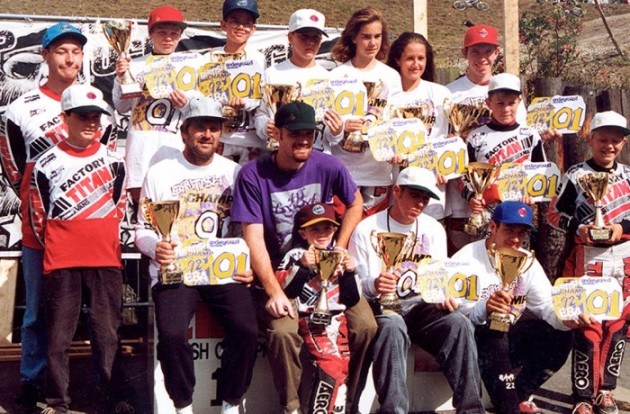 So in short, yes doing this project for him was a no brainer for sure and I am super proud of what we all have been able to do with this project!
Marco: Thanks to everyone involved in making this project a success, the huge amount of money raised will go a long way in helping Stephen in his day to day life on his continued road to recovery. Stephen would like to shout out with big thanks to all the brands, industry media and riders who continue to support his cause with their efforts. STAY STRONG
You can pick up all the Shadow x Stay Strong products at you favourite BMX shop, mail order and also over at www.staystrong.co.uk