We guaranty Owain Clegg is out right now trying to find a new reservoir or two to ride just like he was back in 2008 when this article was shot. Alistair Whitton and Johnny Devlin flew to the UK to meet up with him and utilize his spot knowledge to film for Shadow Conspiracy's full length DVD – "Into the Void". Here's the article that covered their trip back in issue 118. Enjoy.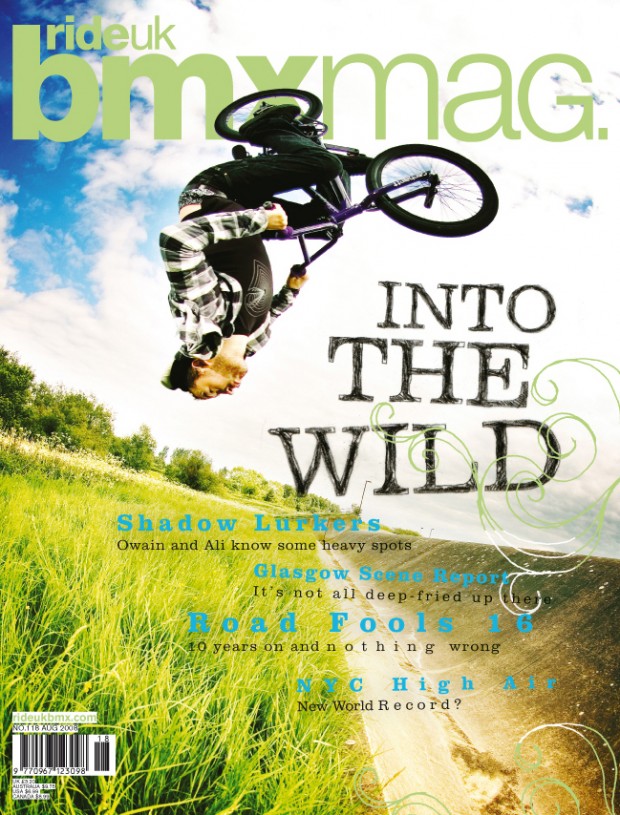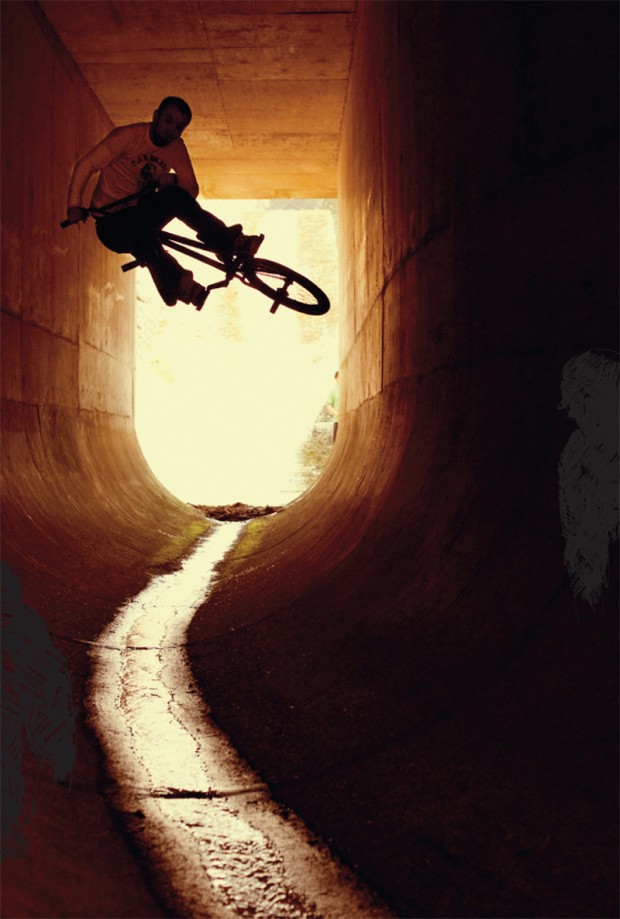 Lost In The Shadow of Nostalgia
Photos by: Robin Fenlon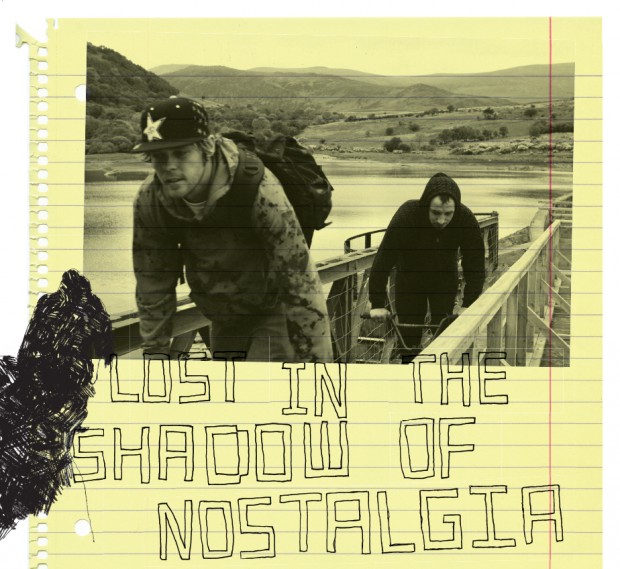 Back at the beginning of 2001, anyone who picked up a copy of this magazine would have been greeted by a photo of Alistair Whitton on the cover riding at the Boneyard skatepark in Chester. Inside the issue, was the Owain Clegg and Alistair Whitton interview. Alistair and Owain had blown up at the time, not literally so don't laugh. They were young, keen, good on their bikes and had started to win contests all over the world. Paul Roberts was the main photographer at Ride at the time and shot photos of them both all over the North West of England. The interview itself was a little controversial, delving deep into both of their private lives.
Ali and Owain had been a duo for well over ten years at the time and their names started to roll off the tongue the same way that Ant and Dec or Chaz and Dave do. So, it was a bit of a surprise when Ali moved to Pennsylvania. He looked into the distance and saw the shinning lights of America, Woodward Camp and mainstream contests as his path for the future. Owain, with a family business to run and a strong riding scene to support him, stayed home in Chester and focused on filming video parts and finding new things to ride. Years have past since that initial move to America for Ali and much has progressed in both their lives. Alistair is now married and lives in the BMX capital of Greenville, North Carolina. He has his own house, expensive toys and Dodge RAM truck. Owain also now has his own house in Chester and lives with his long term girlfriend and son, Seth.
Alistair and Owain see each other very little these days, maybe a few times a year if they're lucky. So when the Shadow Conspiracy started working on a full length DVD, they both saw a good opportunity to spend a week riding like they used to. That said, Alistair flew to Manchester airport to spend a week at his parents house and he, Owain and Johnny Devlin ventured out to some unexplored spots throughout the country…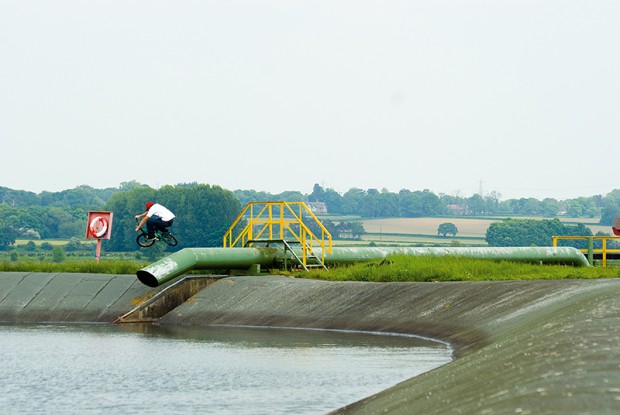 1.
—
Ali hopping over a pipe in Deeside which is probably carrying some of the excess rubbish that comes out of his mouth, hopefully it can be filtered and come back clean so we can all listen to it!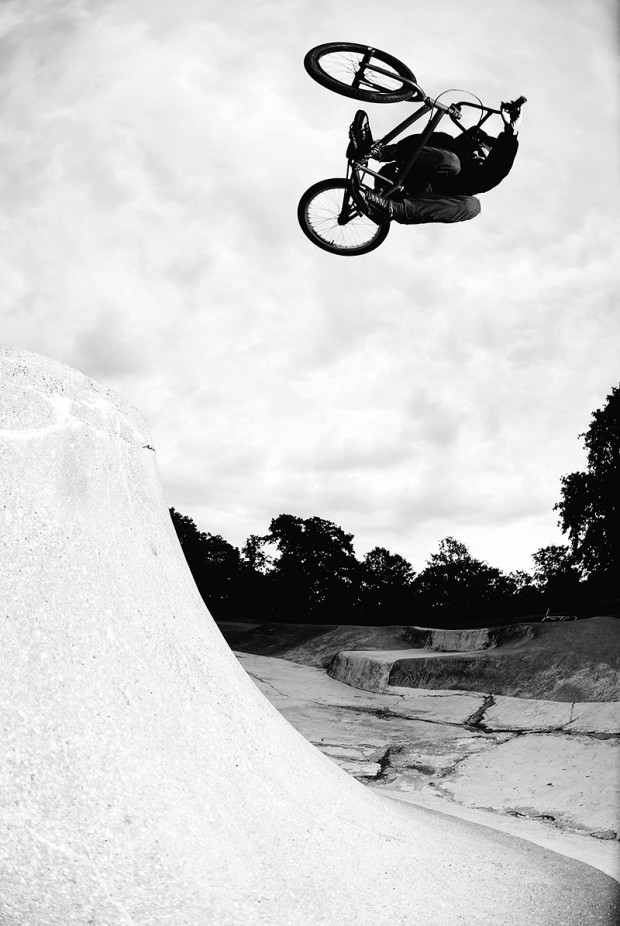 2.
—
Ah the silent shredder with the face of a terrorist, Johnny was blasting the nipple at Bloblands higher than I imagined was possible. There where definitely some hair raising moments shooting this picture with Johnny dismounting at full height on a few occasions narrowly avoiding Robin who insisted on holding his location despite the many concerns.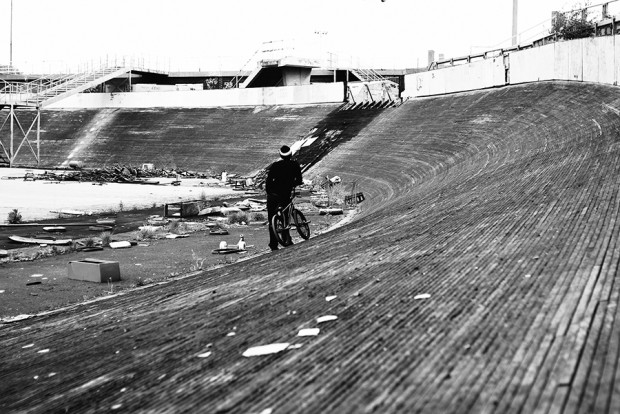 3.
—
What can you elaborate on from this one really, this is me pondering to myself how pedalling your arse off became so tiring when you mentally feel 15 yet physically you're knackered. Definitely somewhere I want to go again for a session.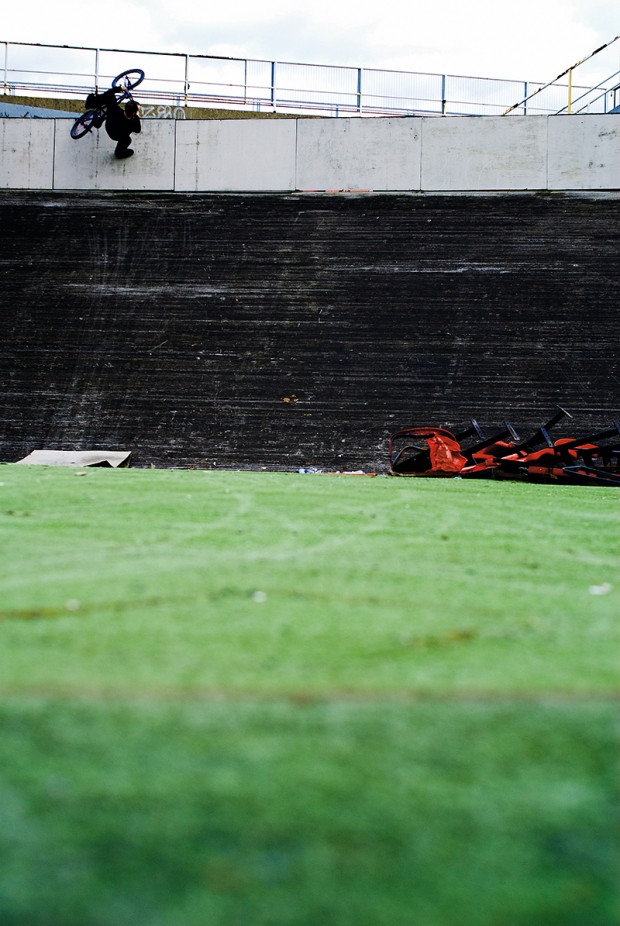 4.
—
Got to love the internet, this little beauty came about while Google searching for something else. Now this spot was way out from the others I had lined up to go to so it really was a gamble as for all I knew it could have demolished or been a total bust. Needless to say I couldn't have been more wrong, in fact it seemed to have been written off by all those concerned as we stayed there for a good few hours without a single word said.
I tell you one thing, those banks require a lot more speed than you think, my lazy arse was sweating that day that's for sure. Downside footplants seemed to have died off over the last few years so I went back to what I knew best and did one of my favourite tricks of all time, just hope the Lord would approve (I mean Dave Voelker and not in the religious sense..)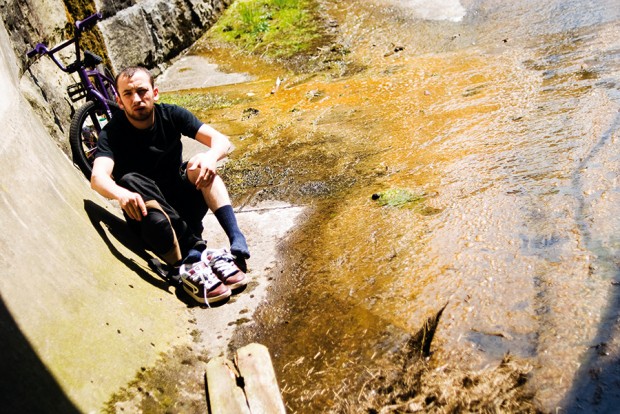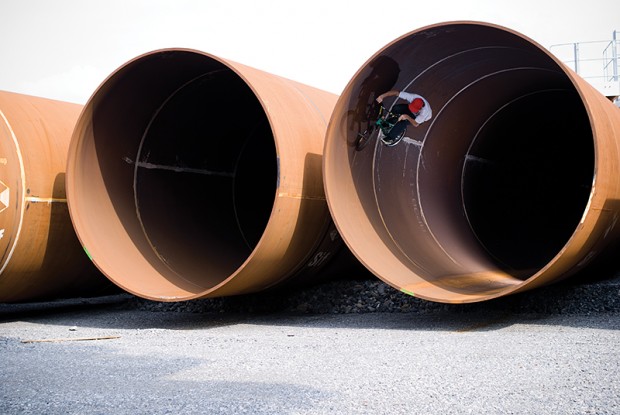 5.
—
These full pipes are stored on the North Wales coast and are used as the main tubes for offshore wind-farms. There are several hundred of them lined up on the ground ready to be put on ships and sent out to their new homes off the coast. Lots of the workmen stopped to have a look when we were riding these and we got a bit of banter going until the supervisor turned up. He couldn't fathom how we thought it acceptable to be on someone else's property, and I mean, he couldn't understand it. His face was a puzzle. He kept asking us, "Do you know this is private property?" to which we kept replying, "Yes". Generation gap…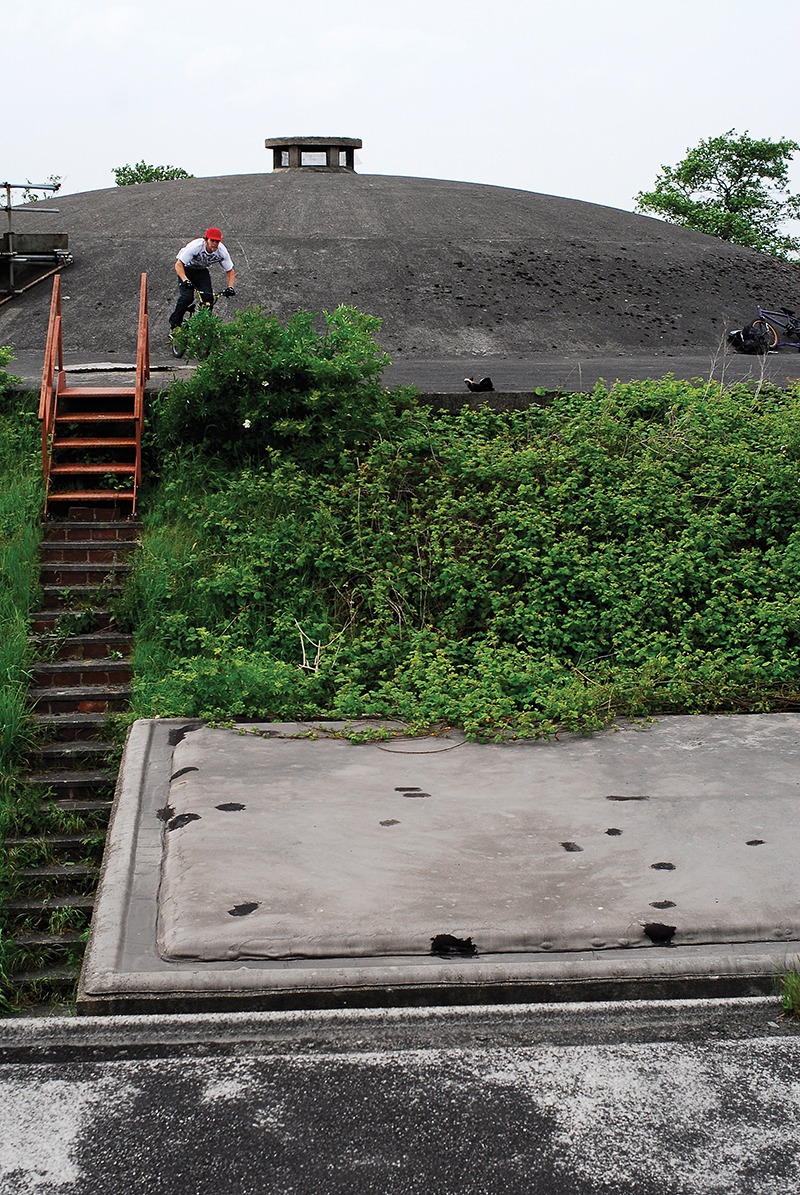 Open Gallery
22 Images
6.
—
Owain stopped his car in the left lane of a duel carriage-way aloft a bridge to
find this spot. We were very narrowly missed by too many articulated lorries and Flintshire sales reps. We did find it though, it's in the middle of nowhere, a short walk from the pip Ali is hopping over on another page. Ali arranged the boards at the bottom to land on but missed them completely and crashed into Spielberg who was huddled against the wall filming.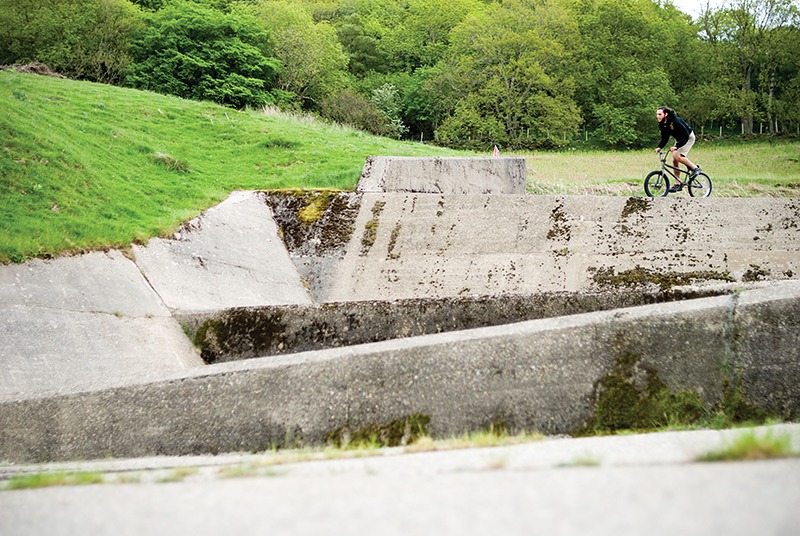 Open Gallery
12 Images
7.
—
This step down gap is at the same reservoir Ali footjammed. This is the overflow section for the damn and was much easier to climb up than our previous route. Once at the top the gap seemed like an obvious line but pretty scary so most of us mulled around while Johnny took some warm up runs. I didn't know Johnny before the trip and mild mannered riders don't always back up their demeanour. As Johnny sailed off the top I couldn't help but think about the mistake I'd made.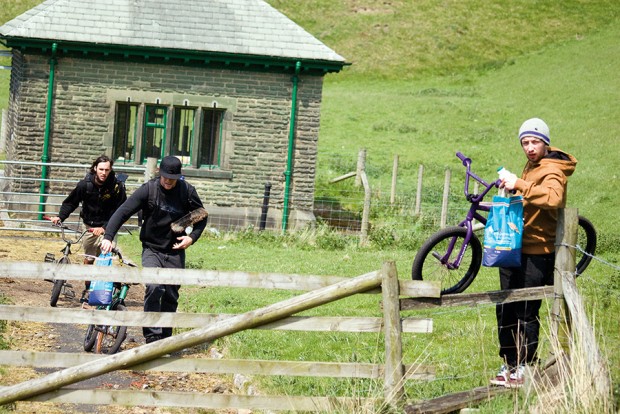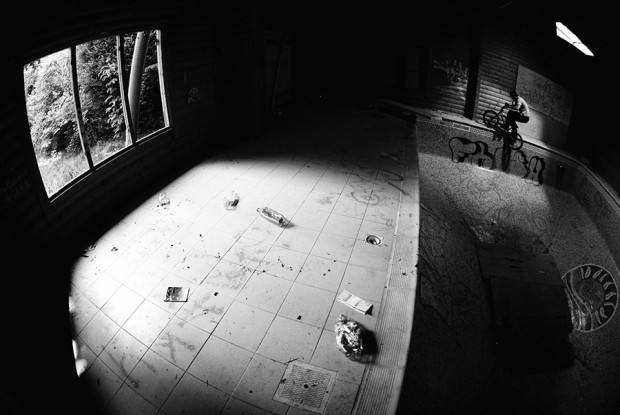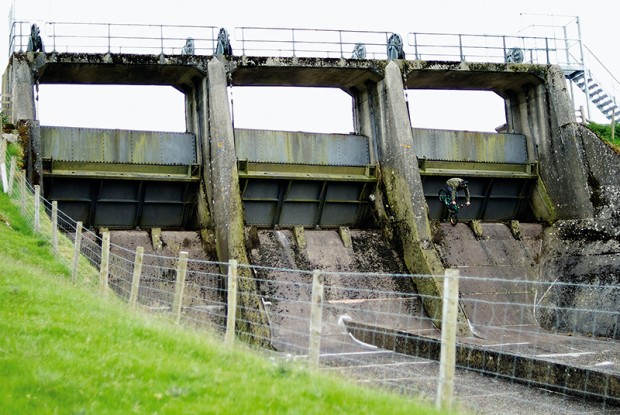 8.
—
The first time I found this spot I had been driving around North Wales for hours on my own after receiving what can only be described as the worst possible directions from Cheech and Chongs skateboard equivalent. By this time the daylight had gone so I rolled up on what I told myself would be my last dead end of the day. The next thing I know, I'm coming over the brow of this hill and there it is! Now bear in mind this thing is in the middle of nowhere and you cant just drive up to it, so out I get bouncing gleefully that I haven't just wasted an evening.
Now I ain't going to lie to you I was bricking it climbing down the embankment in the pitch black to check out if it was ridable, I tell you sheep can be pretty scary when you can hear them but not see them.
Obviously from the picture you can see it definitely was ridable and since then I have been to this spot a number of times and although a few people have rode in on it, when Ali said he was going to footjam into it all I could imagine was this clip in Joe Kid On A Sting Ray where this guy does the worst slam I have seen trying to endo into the 12ft deep end of the Pipeline bowl. Thankfully for us and North Wales air ambulance Ali didn't follow in his footsteps.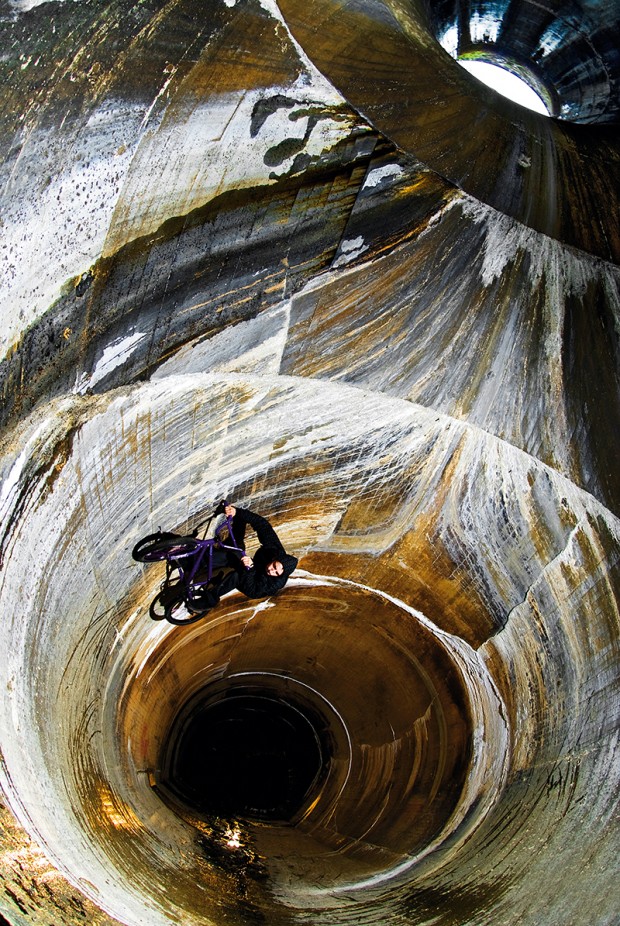 9.
—
The boy from Romiley did good, this has to be my favorite picture from the trip, another remote North Wales location that involved an elaborate ladder decline with bikes in tow, stepping round dead lambs which had been caught up in the reservoir and verbal diarrhoea that left my ears bleeding due to Mr Whitton going on about looping it and god knows what else. Your missing the point if you have to look past the primary point of a fullpipe which in my eyes is to get your 10-11 o-clock carves on but hey, different strokes for different folks I guess. Either way I had a blast with all my friends bantering away 50ft underground, unbeknown to anyone on the surface.