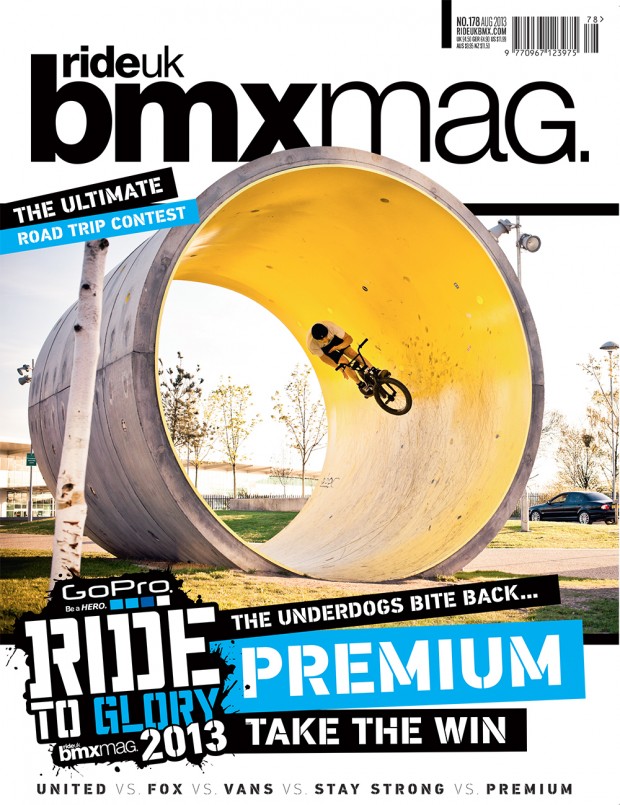 Ride To Glory Issue 178 OUT NOW!
Get in my son.. issue 178 or better known as the "RIDE TO GLORY 2013 issue" is now available. Many have got the mag already, but for those who haven't here's what we have inside. 178 is packed with RTG13 content and of course comes with the free DVD of each teams edit. Don't forget, after you have watched the edits we'll be opening the voting on August 12th.
In this issue:
Brad McNicol is out man for a Bunch of Fives.
Russ Barone makes it crystal clear what tickles his fancy in Loves AND Hates.
We put Verde's Theory complete through it's paces in Tested.
For The Win is an absolute banger this issue. Full RTG package thanks to the teams.
We have the lowdown on everything Ride To Glory, including Rules & Challenges, Working on the Road with the TM's, photographers and filmers.
Insight find out how the teams got on with recreating a cover.
Most Valuable Player: Leo Forte the challenge master.
Lima gives us his 7 Things.
More entertaining digits in Number Cruncher.
Gary Young and Luke Peeters figure out who's bike is best in What They Ride.
Plus the usual Ride UK regulars, product reviews, wardrobe and more!
____________________________________________________________________________
Premium
Destination Anywhere
Words and Photos by: Joe Bailey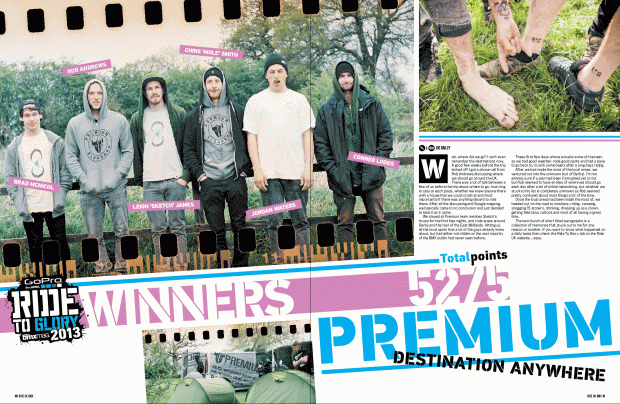 Premium were our winners for RTG13. Read all about the crew and what it takes to clinch the number one spot. Below, Jordan Waters about to take one for the team. A big one..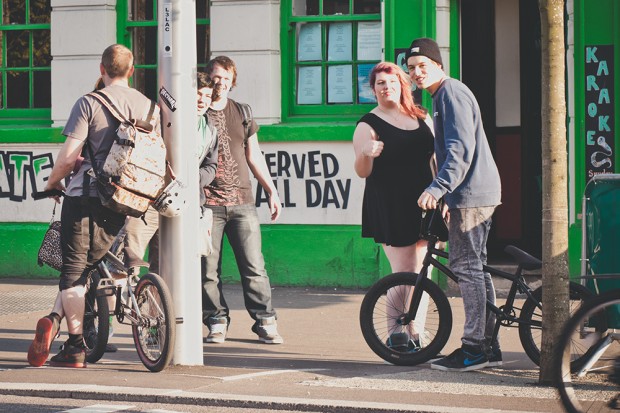 Stay Strong 
Anyone got the time?
Words and Photos by: Vincent Perraud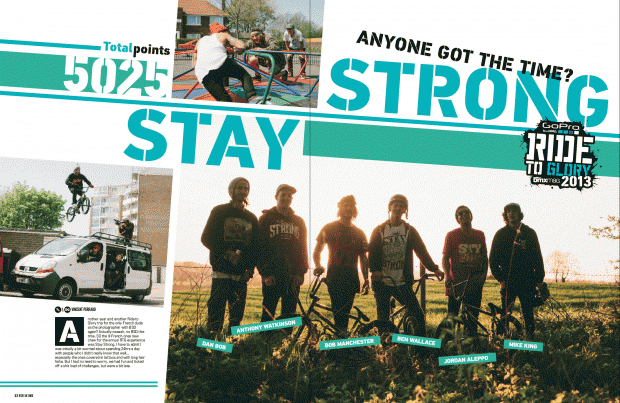 The Stay Strong crew certainly know how to graft for their points. They're the undisputed LADS of RTG13, find out how our little French genius got on with that…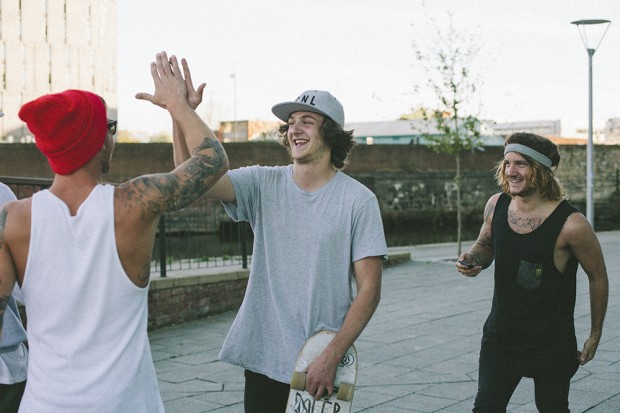 United 
"You win some, you lose some"
Words and Photos by: Walter Pieringer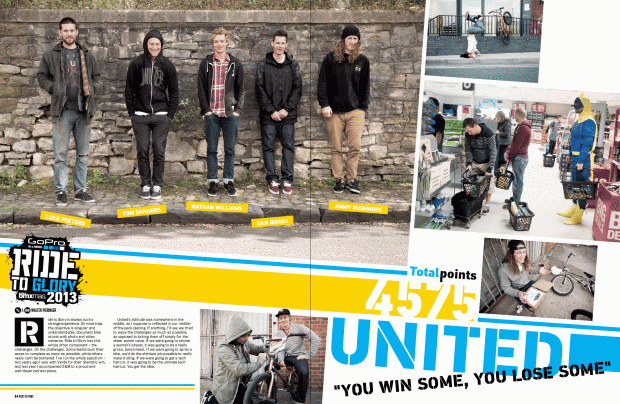 United went into RTG13 with the single objective to make the challenges as fun as possible. It's safe to say they nailed this, all the while documenting some of the best riding of the contest.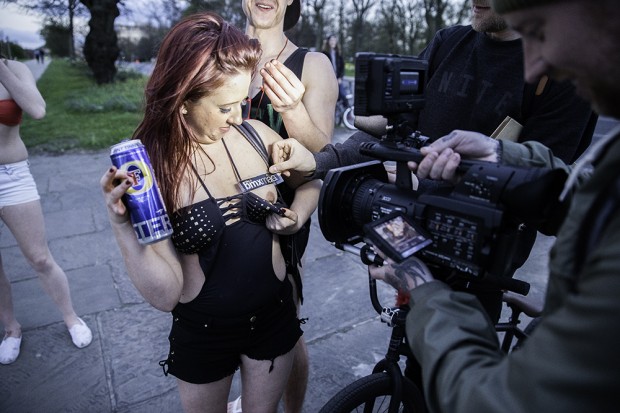 Fox
Dodge the rain, fly to Spain!
Words and Photos by: Dunk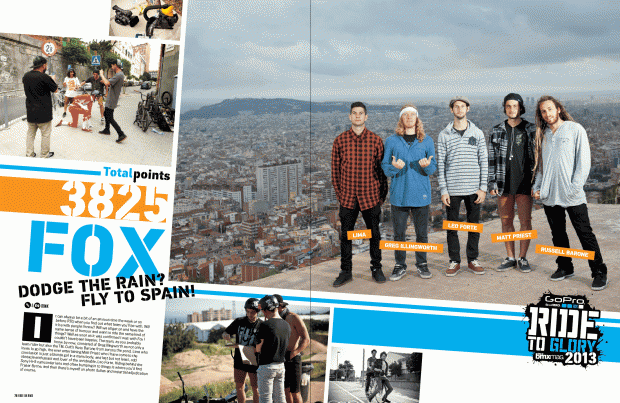 The Fox team had their mission planned, get on a plane and get our of here. They ended up in Spain and hammered out the tasks.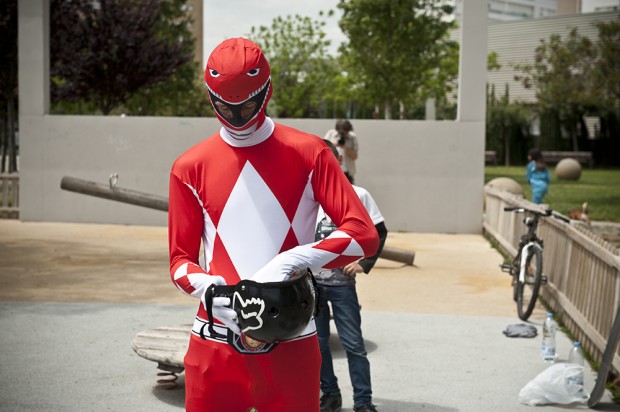 Vans
"Cali, brah!"
Words and Photos by: Robin Pearson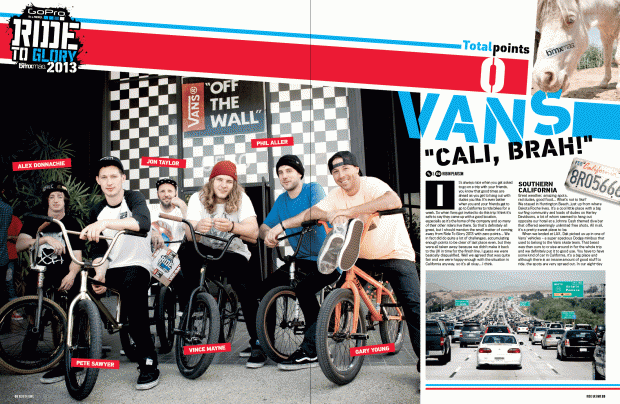 There was no stopping Vans, they were out of here and to sunny California. 0 points at the finish but some good stories to tell..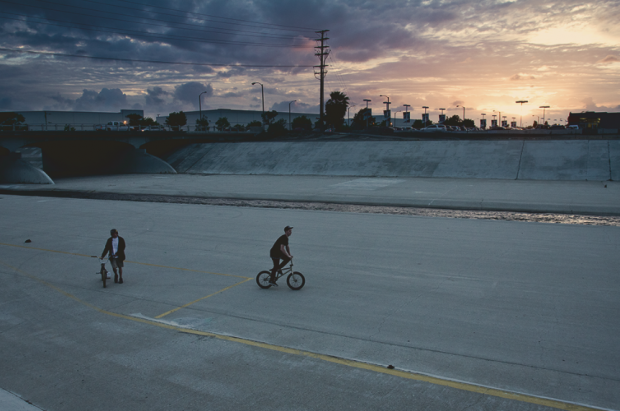 _________________________________________________________________________________________
More
Premium's Brad McNicol and a Bunch of Fives.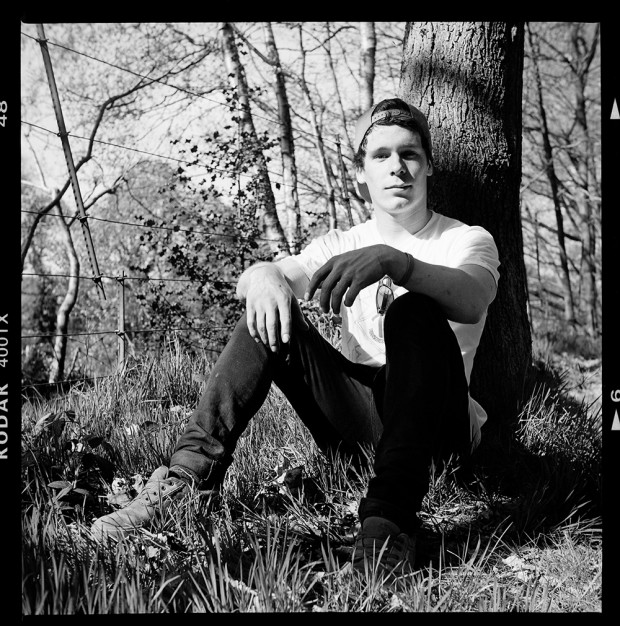 MVP: Leo Forte is RTG13's most valuable player.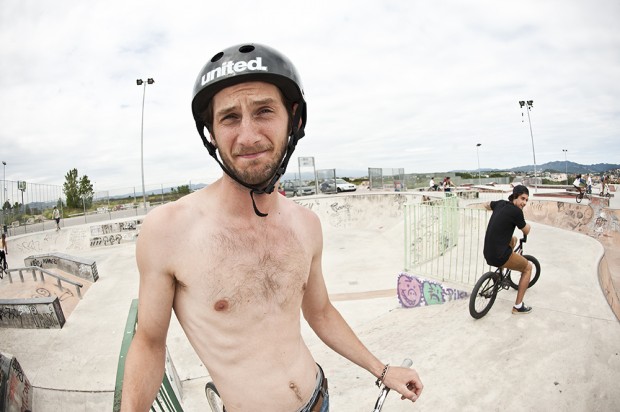 Bike checking with Sir Gary Young.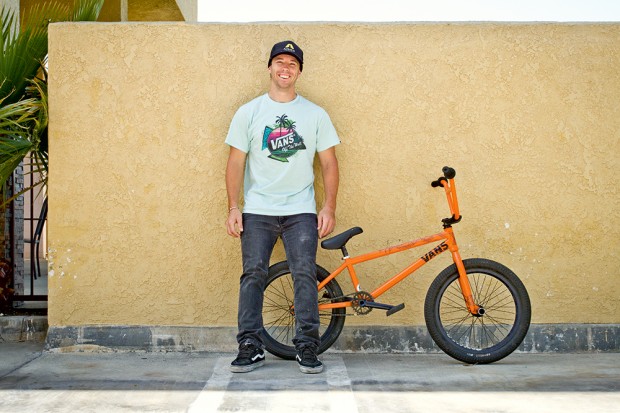 For The Win – Ride To Glory 2013 package.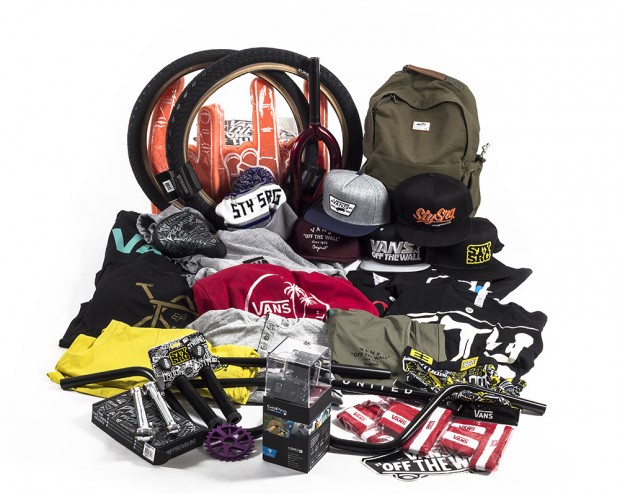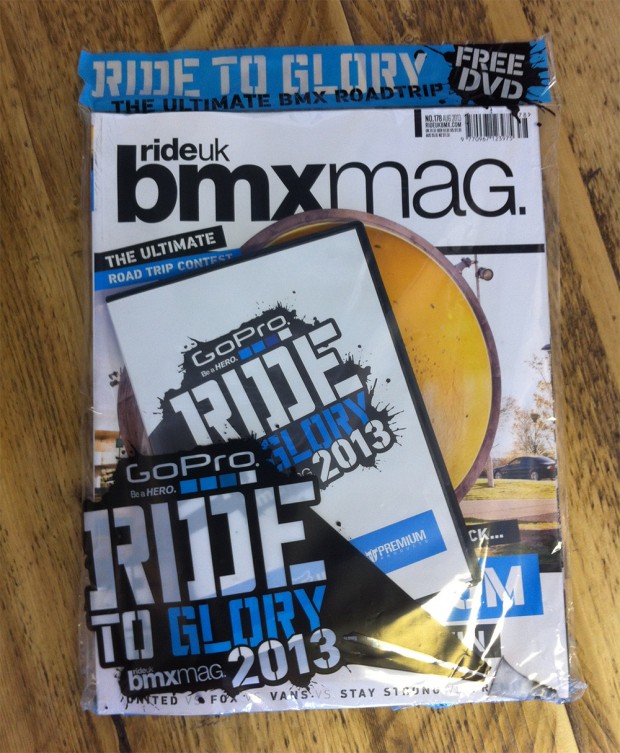 ——
We're always listening!
Tell us what you think about this issue, send us your thoughts and comments on Twitter to – @rideukbmx or write on our Facebook wall. Don't be shy!
Subscribe
We can do the hard work for you and send 6 issues straight to your door! And you'll get it first before anyone else!
We also have a new monthly subs offer! If you subscribe this month you'll get a FREE Odyssey 1985 Bandana!
Get all this for just £14.99. All you have to do is click here to subscribe.
  Ride UK Magazine is available from;
  the majority of WH Smiths High street stores
  local newsagents
  Martin McColls
  One Stop shops
  and also larger Tesco, Asda and Sainsbury stores.