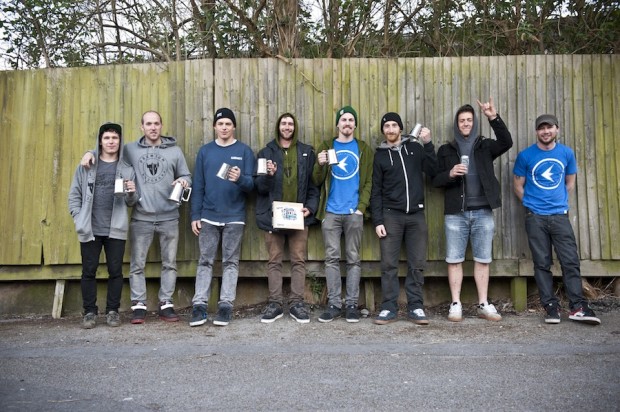 Premium UK have done the double, not only did they clinch the Ride To Glory 2013 title, they've also walked away with your video votes too racking up 39.93% (2,462 votes).
The video voting was a close fought battle between United and Premium for the first couple of weeks, but the latter end of the month Premium just started to edge it and were well in front by the time the poll closed on Saturday.
Thanks to everyone who voted, and a big shout out to all the teams who put everything into creating some of the best UK BMX content in years. Well done Premium, here's the full results..
Premium – 39.93% (2,462 votes)
United – 30.46% (1,878 votes)
Fox – 17.22% (1,062 votes)
Stay Strong – 12.39% (764 votes)
Ride To Glory 2013: Premium team edit a BMX video by Ride UK BMX