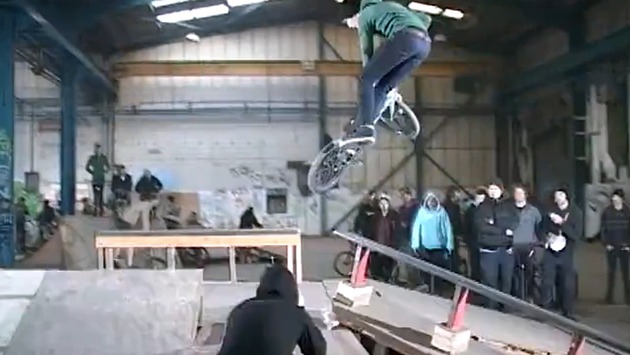 November 28th 2009, an abandoned warehouse in Newcastle, some DIY ramps and enough riders to fill a stand at the local football ground. This was the perfect setting for the Project 5 team who hosted the Winter Jam. Go grab issue 136 and turn to page 118 and read the write up, then scroll down and watch the video that was filmed by Tom Finch and edited by Seventies, Charlie Jobling.
Music by – The Damned, 'Dont Cry Wolf'.
Wanna go to the next Project 5 Jam? They are hosting their next jam at The Works Skatepark in Leeds, on the 6th of March this year. For more info check out the flyer below.