Proper Bike Co's new colour ways for 2010 are in, including the TTL collection in burnish copper. Check them out below!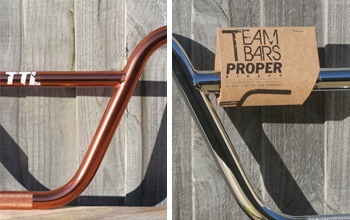 Copper TTL bars (8.25″)
Chrome Team bars (8.0″)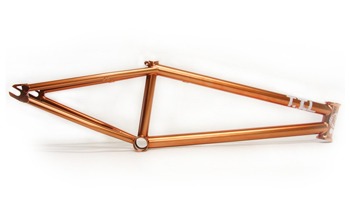 This will be your only chance to own a Copper TTL and your last chance to own Olive Green. 20.0″ and 20.6″ are new top tube lengths and both come with a shorter (13.58″) rear end to keep things nimble and Mastroni happy. We've brought back the 21.0″ (favoured by Gav) and kept the 21.2″ (that Miller rides and Brad Simms calls 'the Cadillac') both with the original 13.90″ chainstays.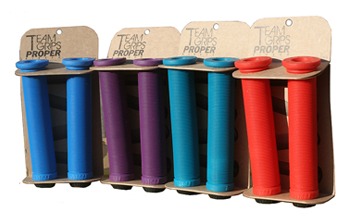 New colours for the Team grips.