It's only 11 days away until thousands of BMX fans will be strolling into the Royal Bath & West Showground in Somerset for the 2010 Relentless NASS! Here's a few things that you might be interested in.
Relentless NASS iPhone app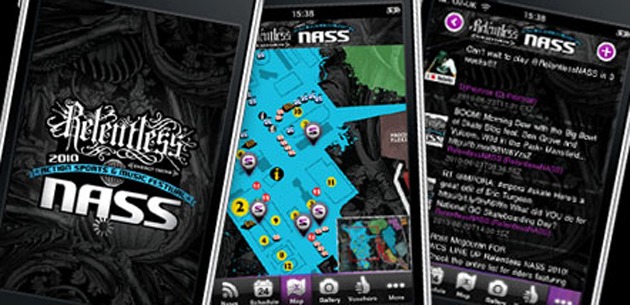 Only three weeks to go until Relentless Nass 2010 and now for the first time you can now buy our very own mobile app to keep you up to date with lastest news and exclusive offers only for app users.
The app has the following features:
– Full set times for ALL the stages

– An Interactive Festival Map

– Breaking news – before, during and after the event and a personalised itinerary option to ensure you don't miss anything you want to see over the weekend!

– Exclusive photo's, podcasts and video's over the course of the weekend.

– Useful festival information to keep you up to speed with all that is happening on site.
You can buy the app for the iphone by visiting iTunes and typing " Nass" in iTunes app store.
Relentless NASS Warmup at Motion in Bristol.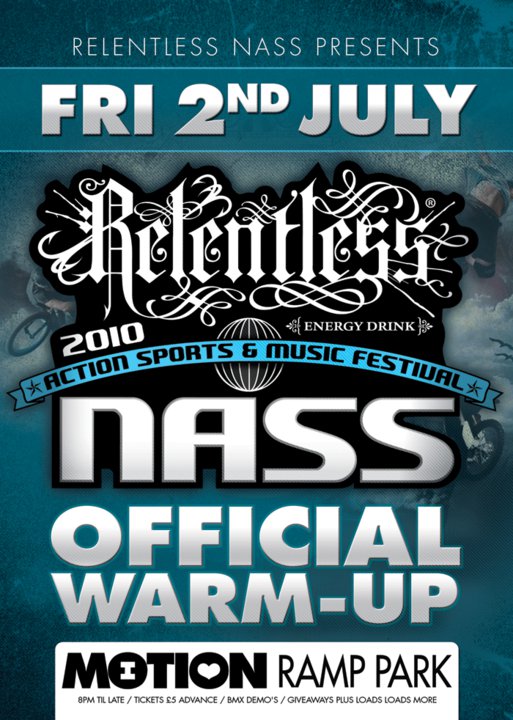 Haven't got your tickets yet? Well you can buy them here. For more info about the event, head over to relentlessnass.com