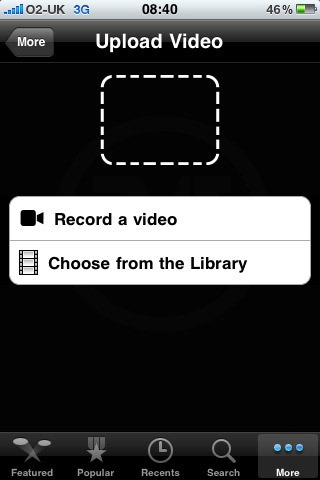 The Mpora iPhone app has just been upgraded allowing anyone with a 3GS or iPhone 4 to upload video from their phone direct to their Mpora account.
Over 50,000 of you have downloaded this free app since the start of the year and now it's got even better, so go to the Mpora iphone page and install the app now.
Don't forget you can also watch all of the BMX video that are available to watch on Mpora from – Alex Coleborn smashing his teeth out to FISE Dirt highlights. You know what to do!