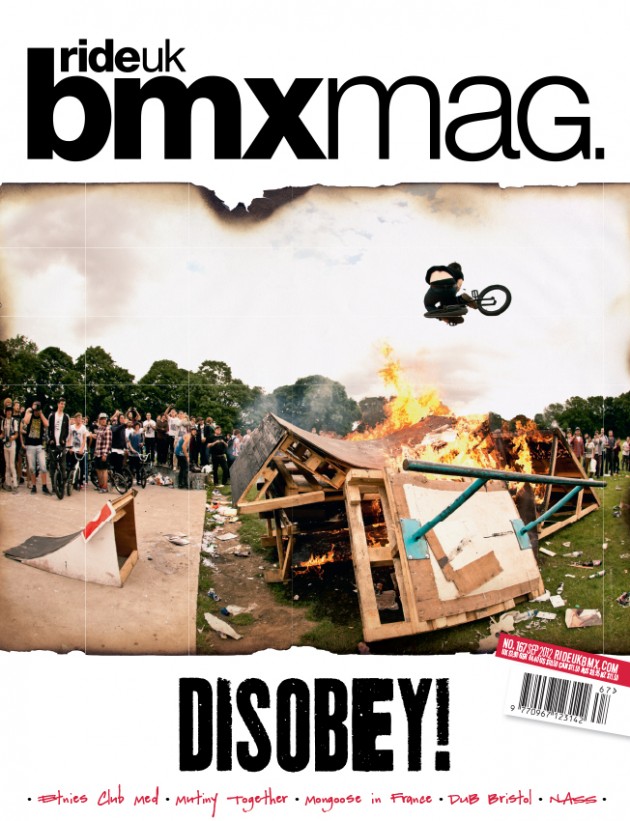 Issue 167 OUT NOW!
DISOBEY!
Ride UK Issue 167 has landed, and all being well subscribers will already be in possession of their copies, while others can check their local stores from today onwards. Chris Jenner is gracing the cover after one of the best King For A Day jams Leeds has ever seen. Pure BMX. We also feature the Etnies Club Med tour, see Mutiny 'Come Together', follow team Mongoose hitting up some French spots, witness the DUB kids smashing it up in Bristol and tell you all about this years NASS from a caravan, plus a whole bunch more in our peak Summer issue. Here's how it looks on the inside…
In this issue:
• A 'Bunch of Fives' with Dan Figg.
• Liverpool's street connoisseur Ben Lewis gives us his 'Love and Hates'.
• A sweet etnies package is up 'For the Win'.
• We talk about Euro travel and feature a Motocross/BMX crossover in this month's 'Insight'. (see more in the below)
• We take a 'First Look' at Barney Stonelake and Johny Lloyd
• We 'Catch Up' with Big Daddy while he was here in the UK
• Shaun Jinks answers this month's 'Question Time'
• 'Where Are They Now' with the legendary wild man Todd Lyons
• 'Spot Check' on Subculture in Hull
• 'What They Ride' features with James Reynolds and Raymond Inskipp
Plus the usual Ride UK features, entertaining letters, products and loads more!


It's Chill Time
the ETNIES all inclusive CLUB MED TOUR.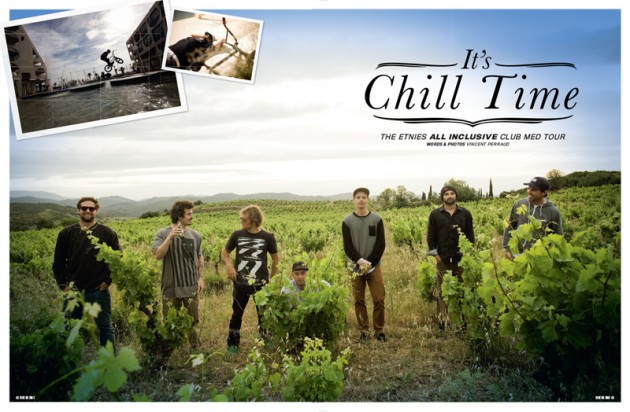 The etnies team head to the South of France to not only chill out in the mediterranean weather, but to hit up some famous street and concrete bowls along the way…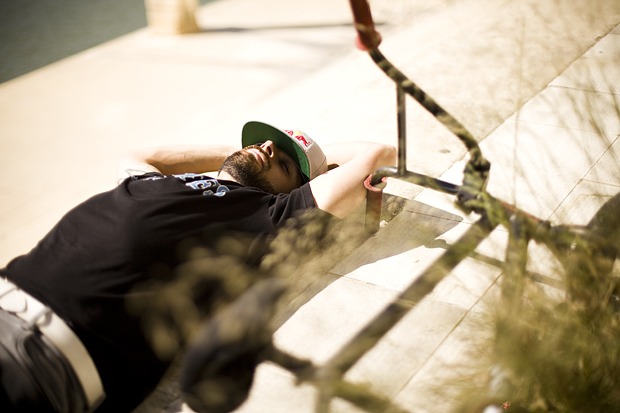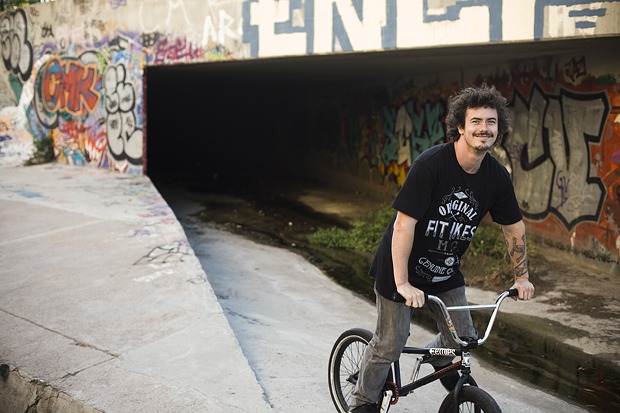 "…It basically meant being late every morning, and I don't mean 10 minutes late, I'm talking 2 hours, minimum!…"
COME TOGETHER
Mutiny in Austin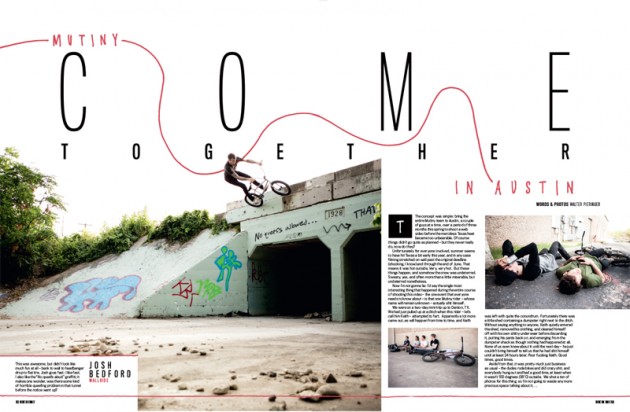 The plan was to get a couple of Mutiny riders per visit into Austin during the Spring to film for their new video. Find out how that story pans out…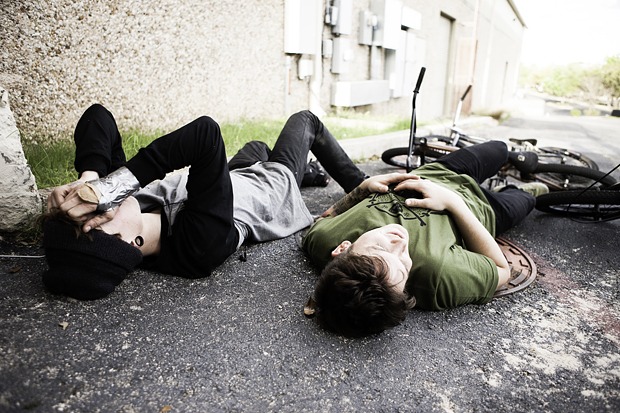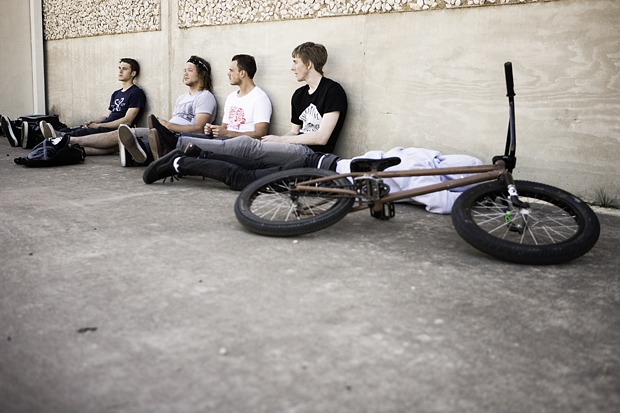 Far From Ordinary
Mongoose in France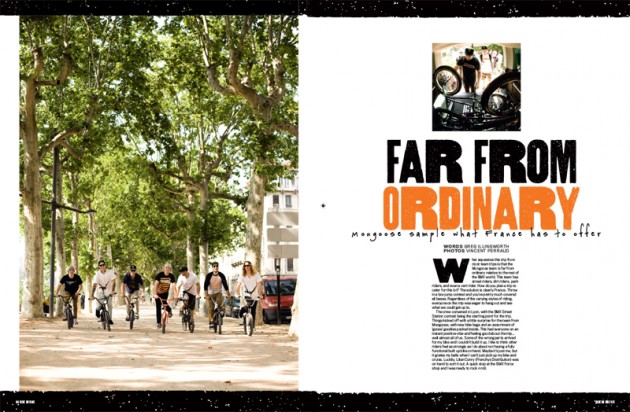 How do you plan a trip with a team consisting of Dirt, Park, Street and Vert riders… Mongoose seem to have it down and head to France, which started at the BMX Street Station event before heading out on the road…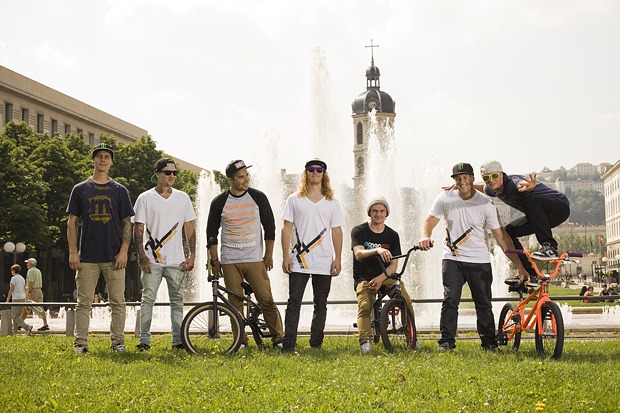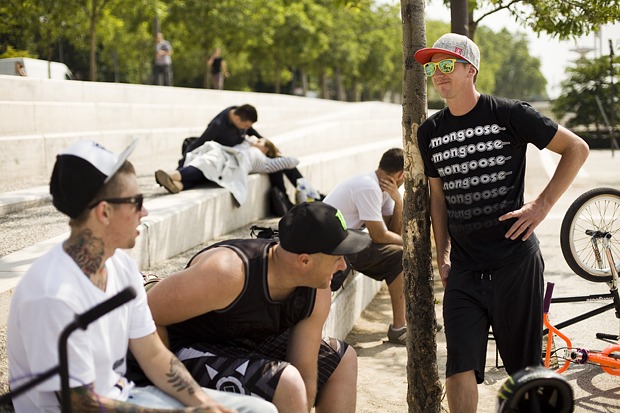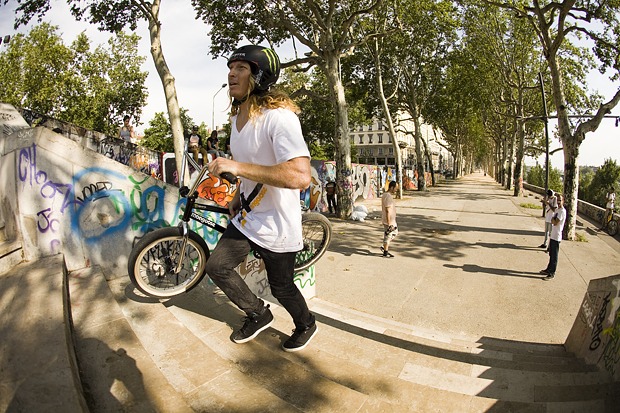 "… Overly eager, I was the first one in the bowl, and it only took about 6 seconds before I had slid out and realised we were attempting to ride something slicker than soap…"
Taking over the city
DUB Street Series Bristol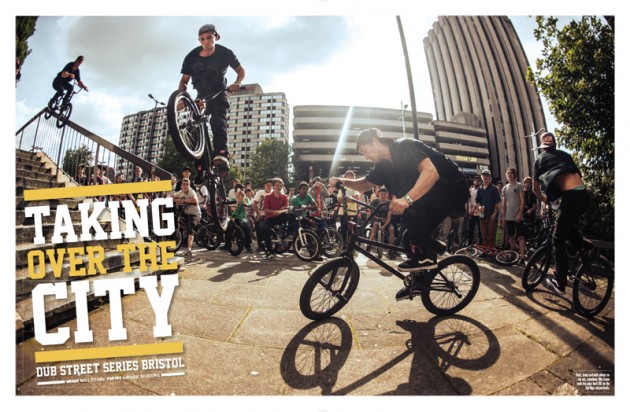 The DUB BMX Street Series hits Bristol for its second Jam. With a huge turnout and a rider list to die for, Bristol really didn't know what hit it!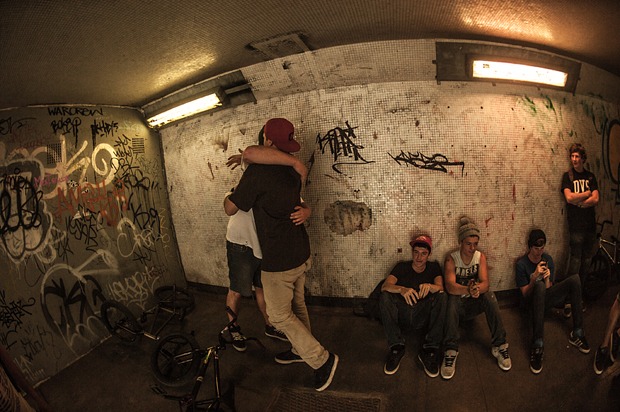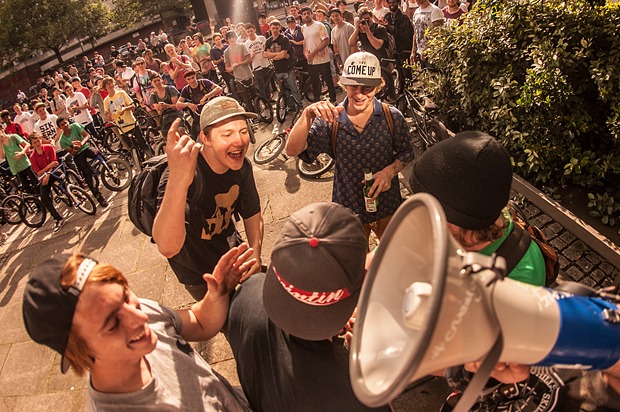 "…The public were ascending out of the underpass up the steps to be greeted by a rowdy flash mob of BMXers heckling them…"
"I'm still at NASS…"
NASS 2012 in a caravan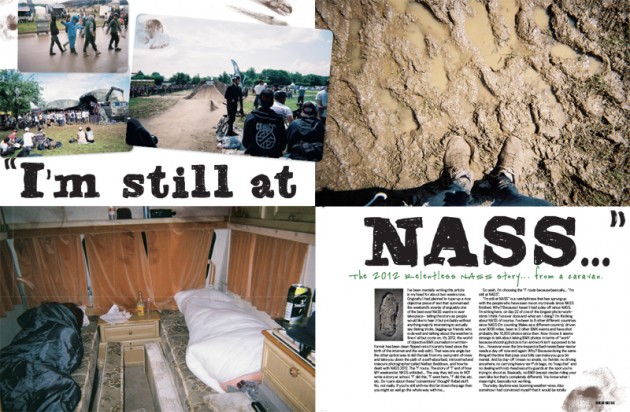 The best ever NASS! Here's the inside story from the man who may just be 'still at NASS'…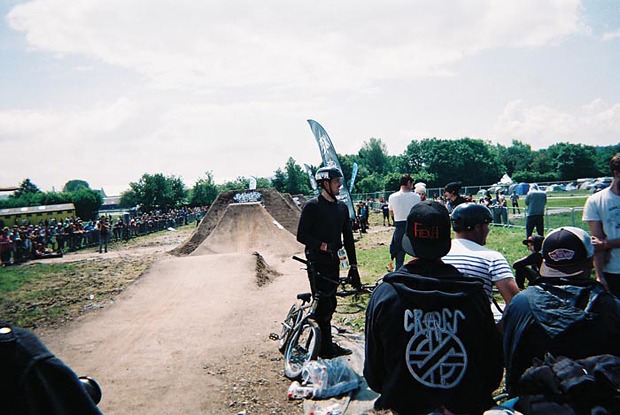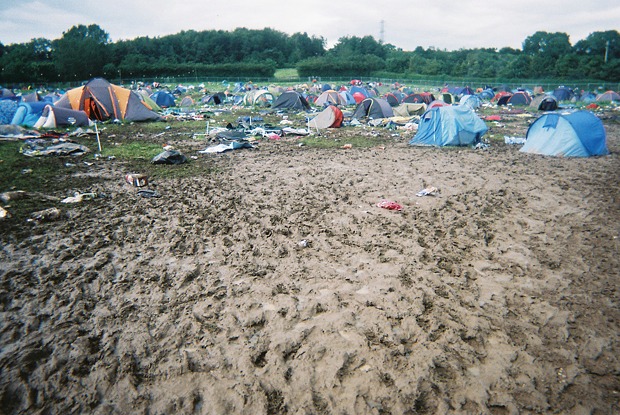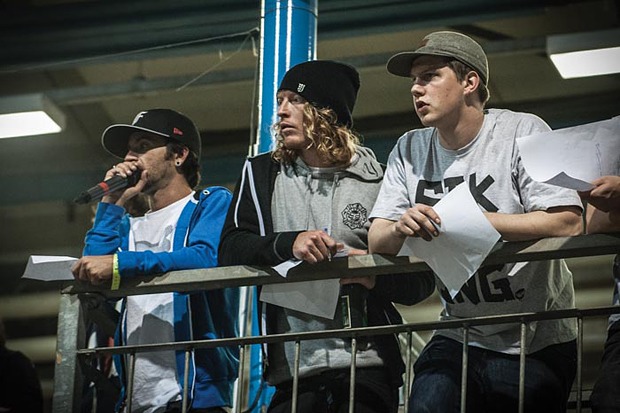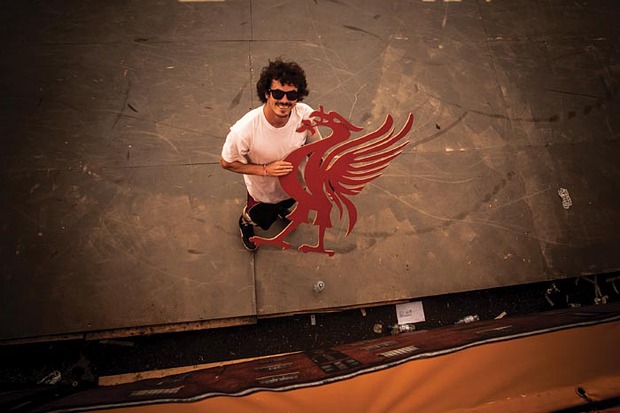 "…Some new heads got their chance to shine and some old faces reminded us why they are brilliant at what they do…"

BAND OF BROTHS
Camping in France with Premium UK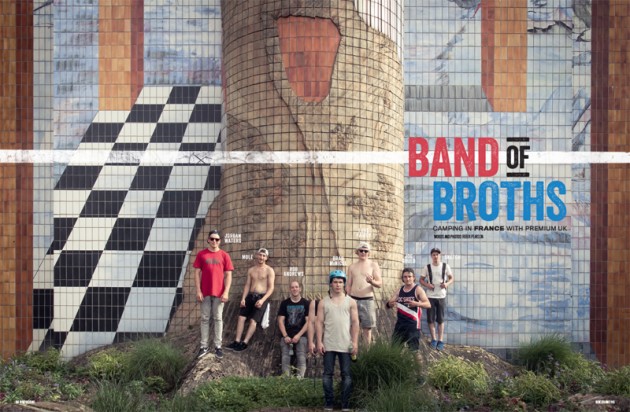 Premium UK's team pack up the kitted out van with their bikes and tents and head to the North of France for a week long trip…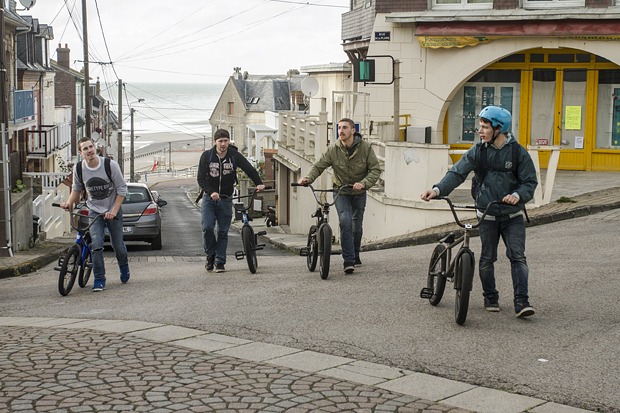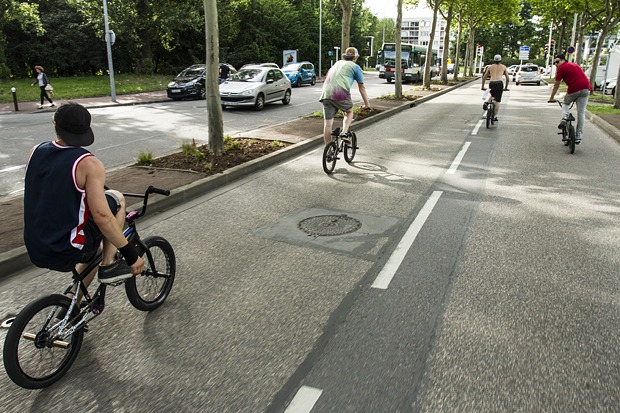 "…Finding random old tracks to camp on or sneaking down the edges of fields late at night is a good way to run it, I reckon…"
Road To Gatebil/The Worlds
Trying to keep up with Ben Wallace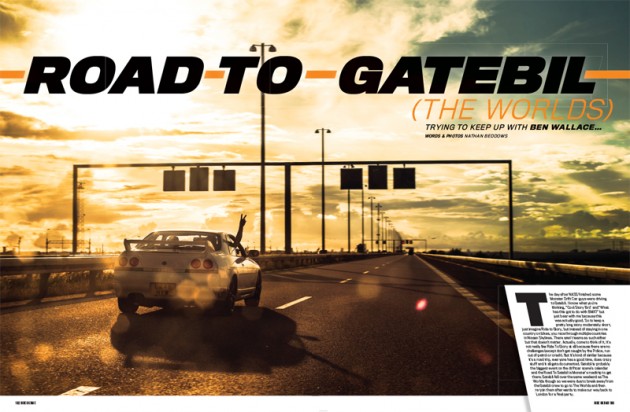 Follow Ben Wallace and Greg Illingworth on a high horse powered road trip drifting their way to the The Worlds and back again…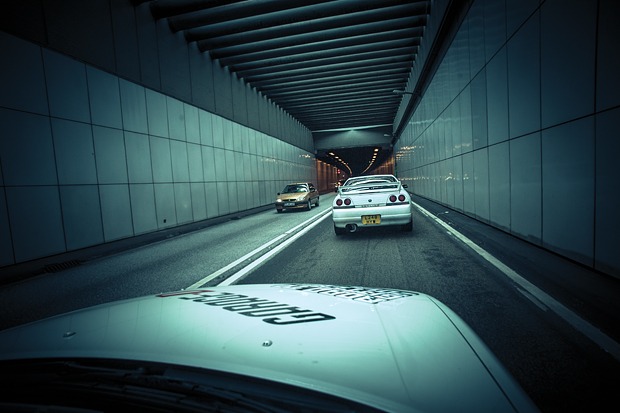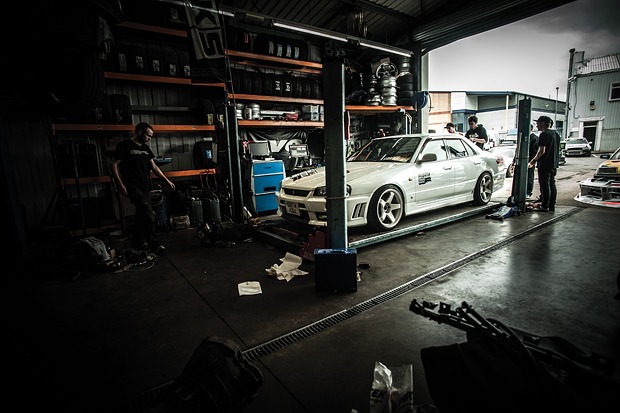 "…We travelled through European countries at speeds so quick you
couldn't really appreciate what was actually on the other side of windscreen…"

Ben Lewis Love / Hate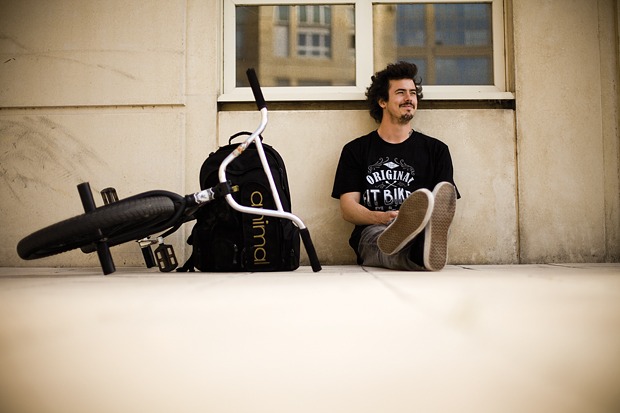 Catch Up with Big Daddy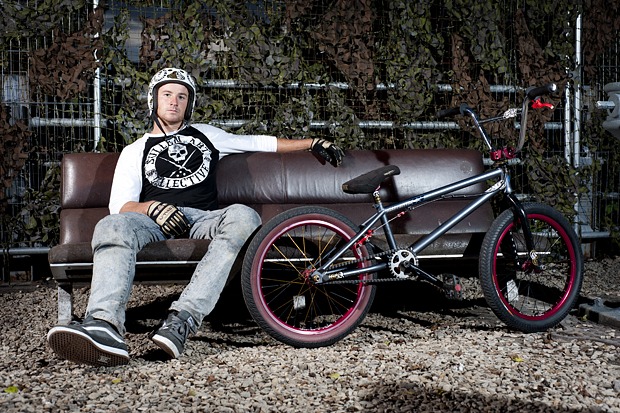 Moto Crossover – Stefan Lantschner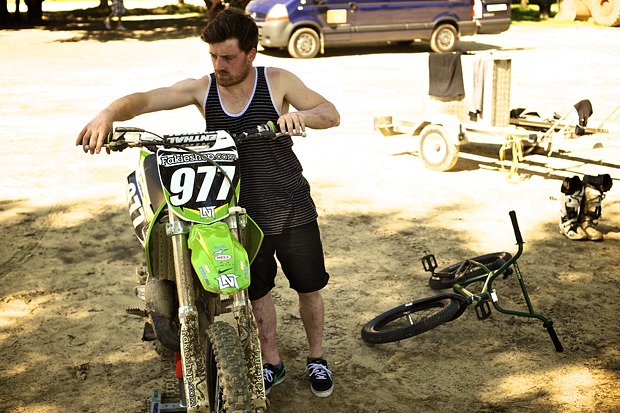 King For A Day 2012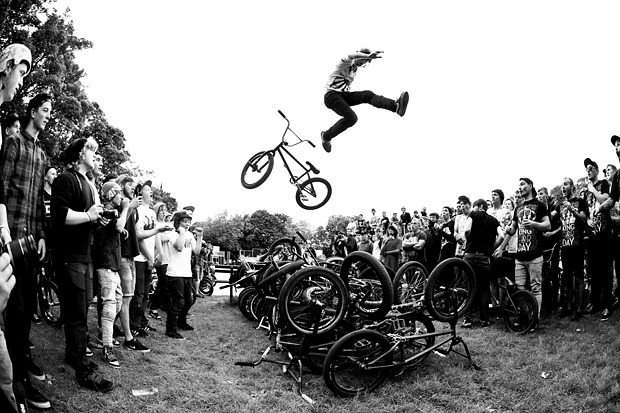 ——
We're always listening!
Tell us what you think about this issue, send us your thoughts and comments on Twitter to – @rideukbmx or write on our Facebook wall. Don't be shy!
Subscribe
We can do the hard work for you and send 6 issues straight to your door! And you'll get it first before anyone else!
We also have a new monthly subs offer! If you subscribe this month you'll get a free Ride Uk 'r' Tee and a pair of Stolen Bikes X Ride UK Socks!
Get all this for just £14.99. All you have to do is click here to subscribe.