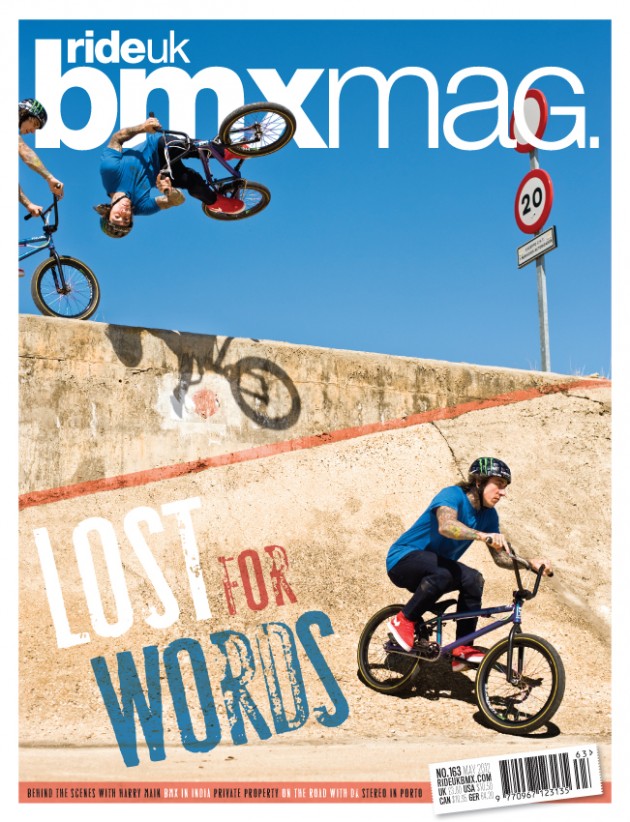 Lost For Words
If you've checked the World Wide Web in the last few days, you'll be more than aware that this month we have Harry Main on the cover of Ride UK doing a flair drop-in into a ditch in Madrid. As the title for the issue goes, we were just 'Lost For Words' on this one…
From Spain to Portugal to Hastings to Plymouth to Kentucky and even to India! We've gone far and wide on this month's issue to bring you a whole array of rad content!
In this issue:
• Cover boy Harry Main gives us his 'Bunch Of Fives' for this issue.
• Newton Abbots, Leo Forte tells us his 'Love and Hates'
• 'On the Cover' – We give you an insight into Harry's cover this month.
• More new frames, parts and clothing 'Fresh out the Box'…
• This month's 'Tested' is a Stereo complete bike.
• Up 'For the Win' this month is a Package from Red Bull Empire of Dirt package.
• We take a 'First Look' at Rafal Gnap and Jono Bell
• We 'Catch Up' with North East legend James Newrick
• Say What?' with Matt Priest
• 'Something For The Weekend' we spend the weekend at the DUB Jam in Rampworx Skatepark.
• Stereo In Porto takes this month's 'Thought Bubble'.
• We see 'Where?' Mike Hill is now…
• A look at 'What They Ride' with Jamie Bestwick and Dan Boiski.
• We have an 'Insight' into Ditches
• And we also head to Prime Skatepark for a 'Spot Check'

Escape From Mumbai
BMX in India is hard work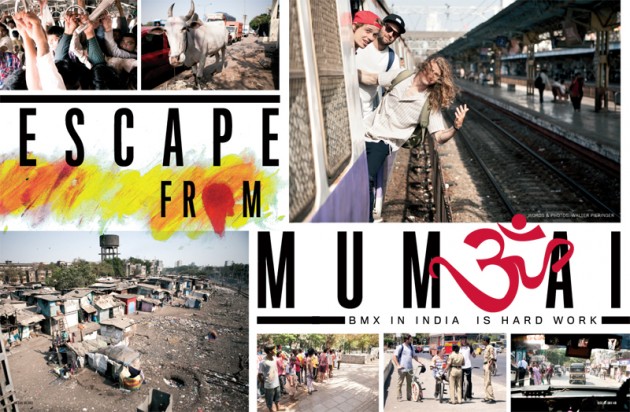 Nathan Williams, Aaron Ross and Tommy Dugan head to Mumbai and find out how hard it is to ride BMX in India.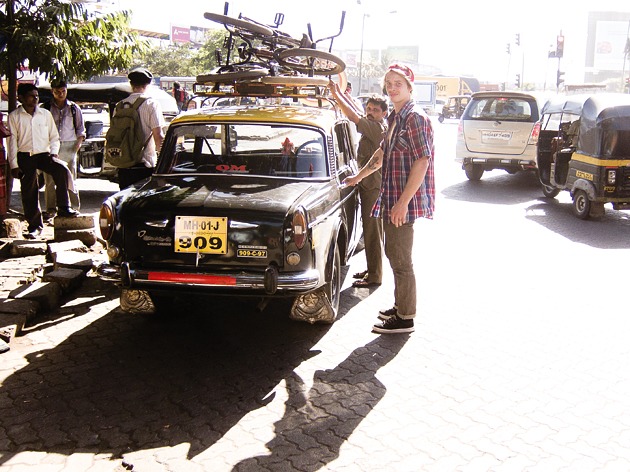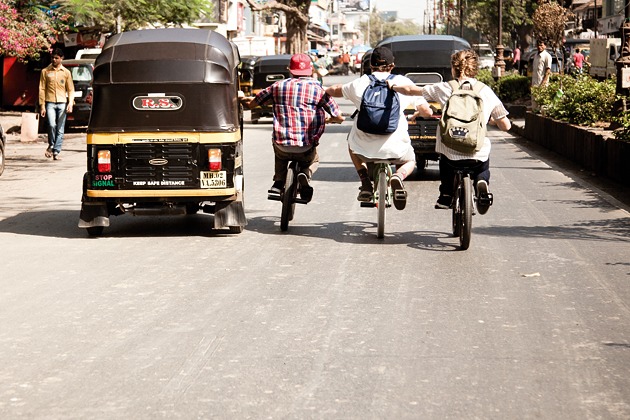 "…It had been one of the craziest days of my life, and it wasn't even noon yet…"
Private Property
Don't be a dick and don't be dicks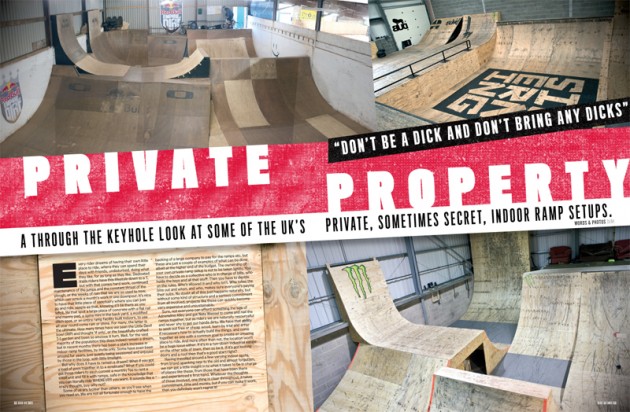 We headed South to check out a bunch of Private skateparks, including the Seventies 'Our House', Webbies Ghetto Shed, The Forte Barn and Unit 6 in Bournemouth.
"…We are the ones who have to foot the bill at the end of the day if things get fucked up…"
When The Shit Hits The Pan
Getting ill on the road with team DK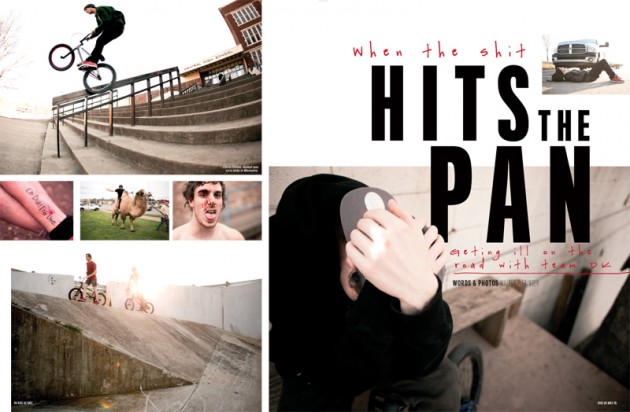 DK riders, Brian Hunt, Anthony Watkinson and Chris Childs head to not so great, Kentucky on a two week trip.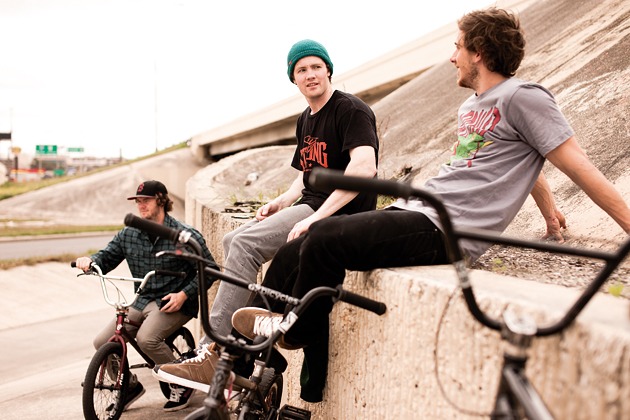 "…Sure, Kentucky isn't exactly on the top of my list of places to hang out, but at least it's not Ohio…"
Lost For Words
Behind the scenes with Harry Main as he films his latest Nike Edit
We followed Harry Main around Spain as he filmed his latest Nike edit with Matty Lambert. We pinned Harry down to answer a bunch of Q&A on what filming that edit was like, what he likes/dislikes about filming web edits and what his plans are for the rest of the year. Definitely worth a read if you are a Harry fan…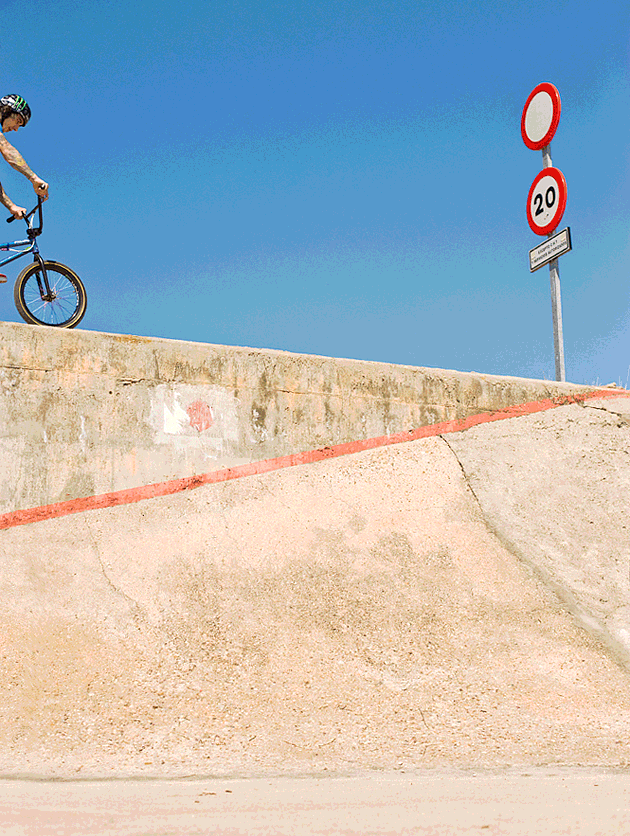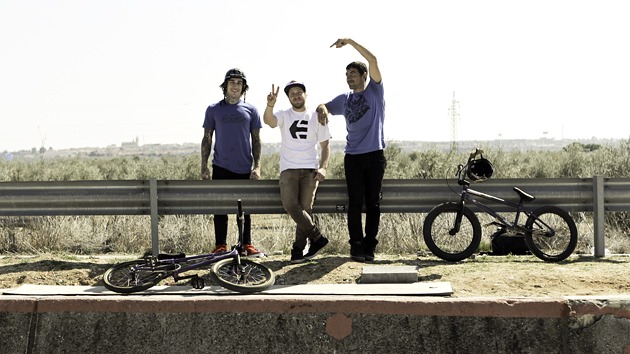 "…stock DSLR filmers bore me, and filmers who don't let the rider have any input on the edit or the filming…"
Bastard of a Trip
Riding, Hikung and Moaning in Porto with the Stereo UK Team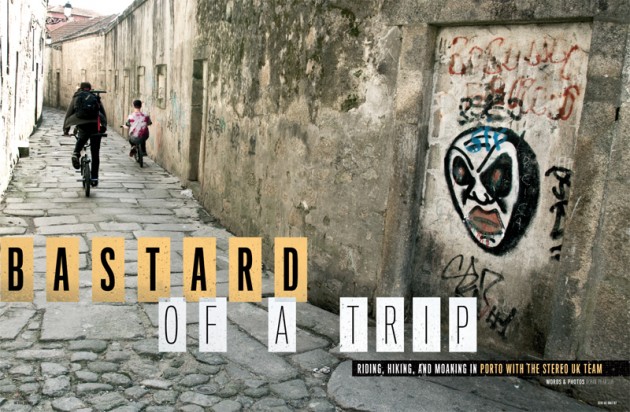 Stereo UK head to Porto and get lost, rained on and rained on some more…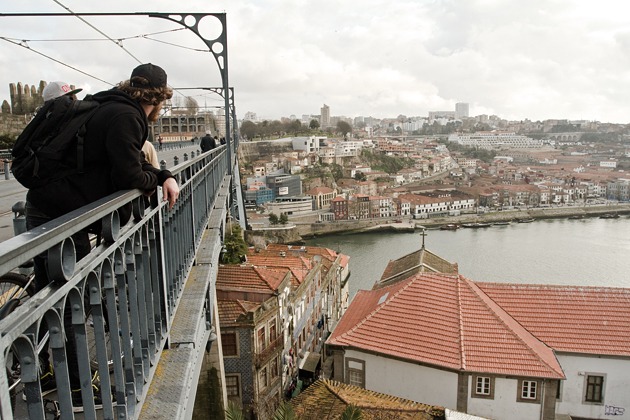 "…I certainly didn't go to Portugal to buy a coat…"

We 'Step Up' with Bertie Buck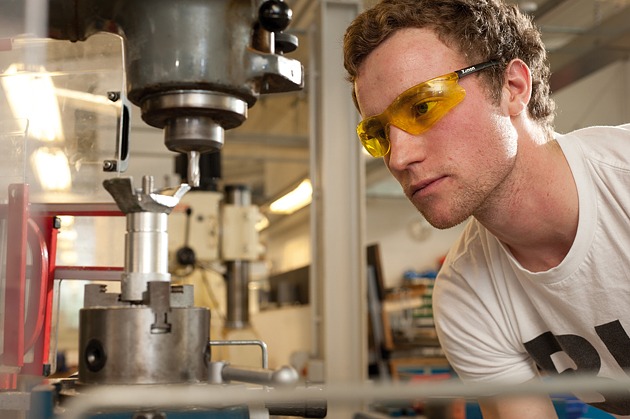 And also Anton McGuirk "Steps Up' to the plate.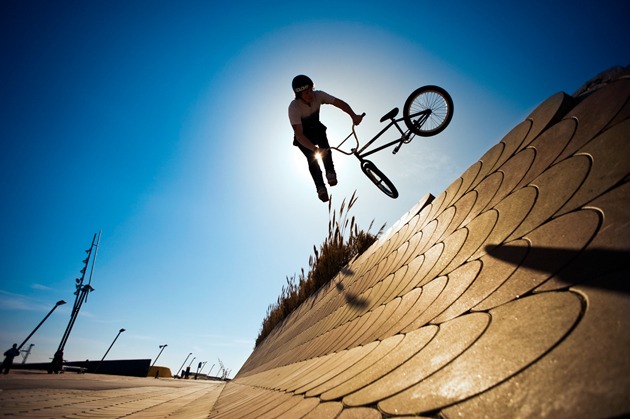 The DUB JAM Weekender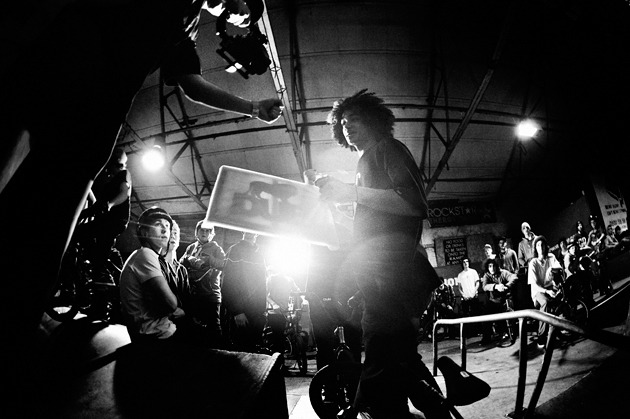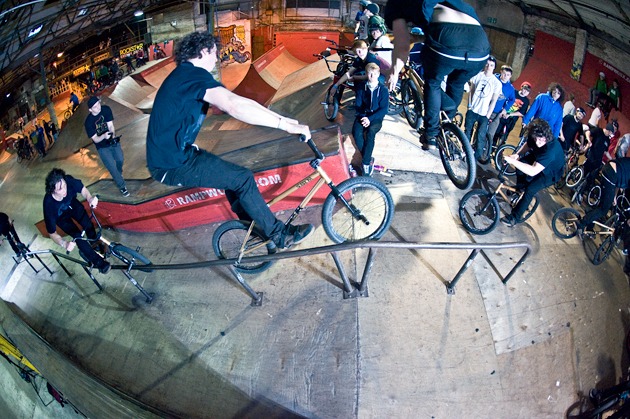 ——
We're always listening!
Tell us what you think about this issue, send us your thoughts and comments on Twitter to – @RideUK_BMX or write on our Facebook wall. Don't be shy!
Subscribe
We can do the hard work for you and send 6 issues to you! And you get it first before anyone else!
Also, we have a new subs offer! If you subscribe this month you'll get a free Ride UK 2012 Ride UK T-shirt.
Get all this for just £14.99. All you have to do is click here to subscribe. http://secure3.subscribeonline.co.uk/factory/offers.sol?mag=FACTRUK&cmp=WEB12