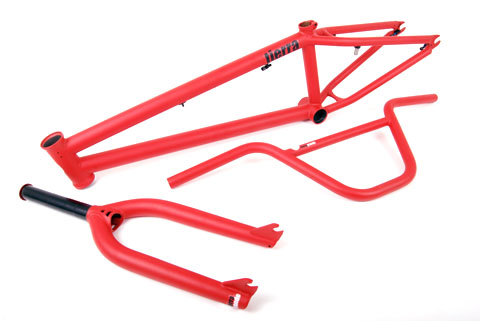 News from David at Fly Bikes…
Fly have a bunch of new products out and will be updting their website each day this week with info on each product. This is the first, the updated Tierra V2 range of bars, forks and frame.
The frame now has wider tire clearance, you can use up to a 2.25, Dylan mounts, refined seat clamp, slighty smaller tubes, new 'Grande' version with longer 13.65" rear end, it comes in Black and flat Red. The weight is 4lbs 11oz…
Forks come in the new 'Grande' version with 32mm offset (regular Tierra is 27mm.)  Weight: 985 gr. / 34.8 oz
Bars are the new 8.25" 'Grande' version, 2º upsweep: 11.5º sidesweep and 28." wide. Weight is 690 grams.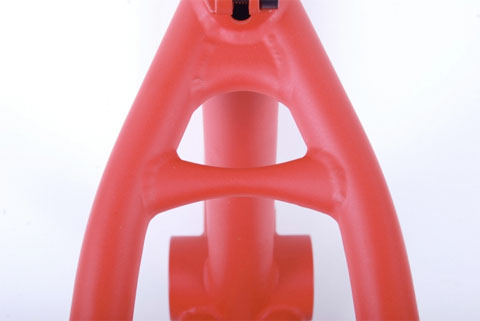 For more info hit up the Fly Bikes website here!