Talk about a dream set up! This is like some crazy fantasy made into reality. A ramp floating in a lake… On a hot day, this has to be the ultimate lake jump spot. Forget learning tricks off a quarter into a foam pit – just send it into the lake!
It took a team of rad people in Australia and a lot of hard work to make happen, as you can see in this video. They bolted two barges together to form the platform then sailed it out into the lake. What a scene! The BMX and skate crews put on a bit of a show for the crowd on the beach. Looks like everyone was stoked!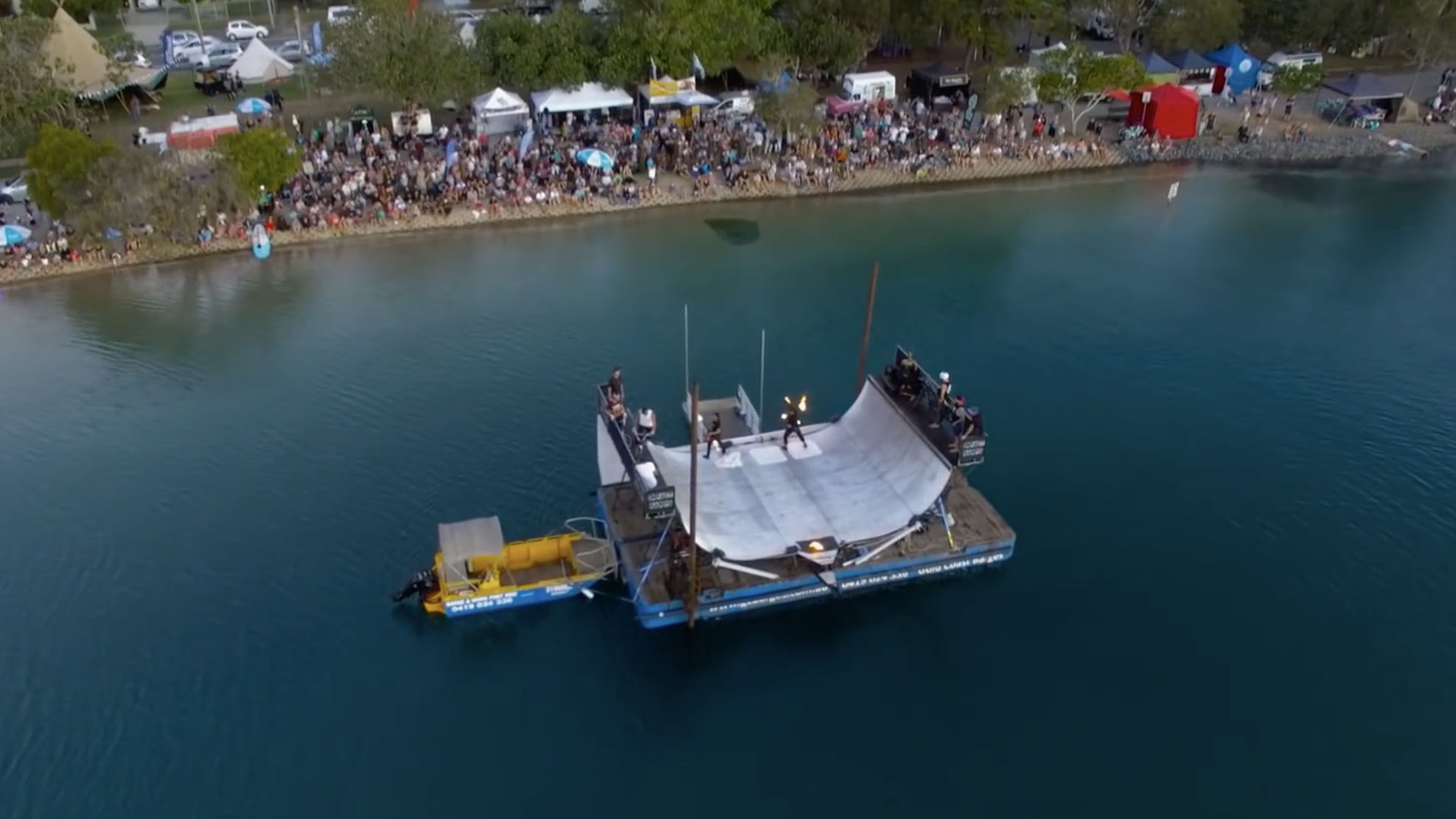 More info:
"It has only been attempted a handful of times around the world, but we are proud to present Australia's first and the World's largest floating halfpipe. A crew of Gold Coast BMX and Skate riders put on shows all weekend at the annual Buskers By The Creek festival. Plenty of amazing riding went down along with the occasional and unavoidable wet rider!
The spectacle drew crowds of thousands to the shore of Currumbin Creek to see 35 tonne of steel floating in a river where stand up paddle boarding is usually the most extreme sport. Both the BMX and Skate crews were in awe while riding something that they would expect to stay in their fantasies. We even cranked it up one more notch by teaming up with Energy Entertainments and bringing fire into the equation."