FISE Montpellier is the destination for Europe's most pleasant BMX event. Situated in the beautiful city of Montpellier in the South of France, it kicks off the summer in terms of large contests.
If you can think of an oh so hot right now pro rider, then they'll probably be at FISE. Over the last couple of weeks, several roadtrip have been making their way down through France, including the Vans Wheels of Rock tour, The Proper Bikes trails tour and this morning, Volume UK set off to Dover.
If you haven't got a ticket, then there is always the Liverpool Hub festival (Check that here), but for those of you who are going to Montpellier, check out the work on the Dirt so far… We'll be there once again for deja vu of daily web updates. We depart on Thursday, keep your eyes peeled!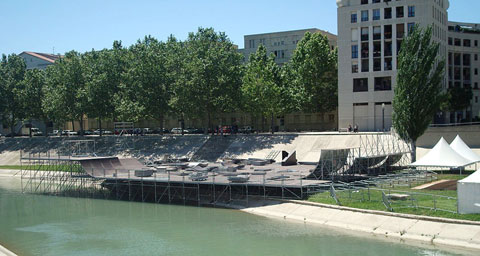 Open Gallery
4 Images