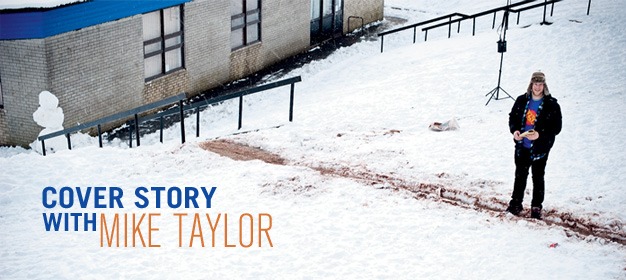 BSD rider, Mike Taylor was the face of this months cover featuring an over-to-pegs in the snow. Check out what Mike has to say first hand. Also check out page 128 in the current issue for Nathan Beddows (the photographer) version of the cover story.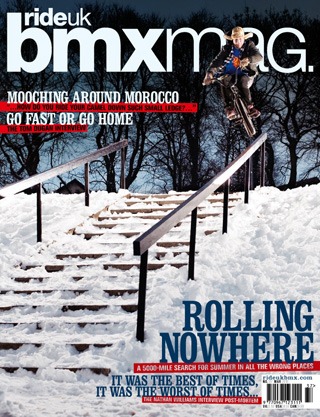 How'd the cover photo come about?
—Nathan Beddows text me saying, would I like to shoot a picture. I text back "I'm trying to let me wrist heal for Estonia" (hospital had x rayed it and nothing was wrong, so I went to the doctors 2 weeks later and it doesn't feel right. "Oh there's a note off the radiologist – you have a chipped the bone." "Thanks when the fuck was you gonna tell me?") So Beddows text me again and said "Oh well if the pic was right, it would be for a cover" , pretty sure he was just laying the bait. I thought this may be only chance I get, and any BMX rider wants the cover its an honor! So I text back saying "ill strap my wrist up and take the pain."
Where was it taken?
—In Burnley somewhere, I saw them when I was going my mates to buy some motorbike tyres. I only saw the tops of them and thought sweet rails.
Did you pull it first go?
—Of course not, I only crashed once though. I kept needing to feel it out, if I over pegs and lent over id be ploughing into the corner of a wall.
Who, out of all your friends and family will be the most appreciative of it?
—My mum n dad probably, they think that sitting in the hospital with broken legs and busted knees wouldn't have been in vein.
Which is your favourite magazine cover of all time?
—Hmmm, its hard to remember now, I'm on the spot. Marv's bars or Joes opposite toothy.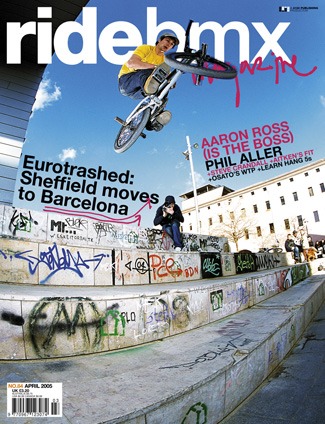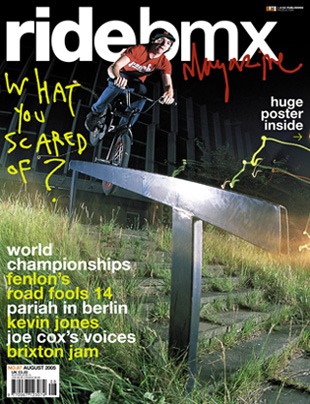 What are you going to do today?
—Well I rode Rampworx last night due to shite weather and have been mixing concrete today so ill probably be living it up like a rock star and having a nice hot bath! Haha