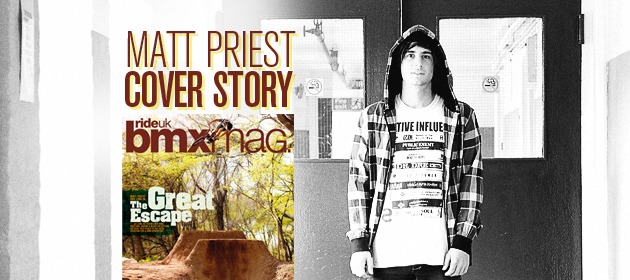 Relentless/VANS/Kink/Segment rider Matt Priest scored the cover of issue 140. The photo was shot out in Austin, Texas by photographer Vincent Perraud. We caught up with Matt to find out his end of the stick.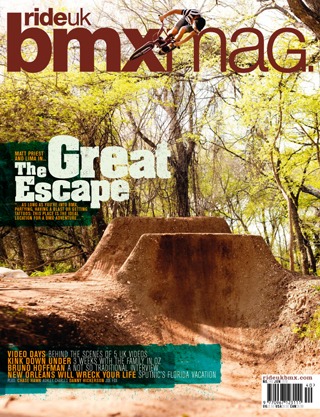 How'd the cover photo come about?
—I was out in Austin and I got my invite for the VANS Wheels or Rock Tour. Luckily Vince Perraud (the photographer) was in town as well, so we got in contact and sorted out a time to shoot the trailer for the trip and get a couple of pictures for the VANS website. I headed up the trials to find Vince already there, so we watered up the line and I did some runs, I did a few twists and other bits for the trailer. Then a month later Banners (Editor of Ride UK Mag) e-mailed me that he had some pictures from Austin and wanted to do an article in the mag. I guess one of the photos came out pefect for the cover.
Where was it taken?
—At some amazing trails near Austin that I was lucky enough to ride, a big thanks to all the locals for being sound dudes!
Did you pull it first go?
—Yeah. Some 360s got a bit loose when I pumped too much, but that jump is so good I could ride it all day.
Who, out of all your friends and family will be the most
appreciative of it?
—Um yeah my family was stoked to see it for sure! Everyone has said good things, I'm really pleased with it.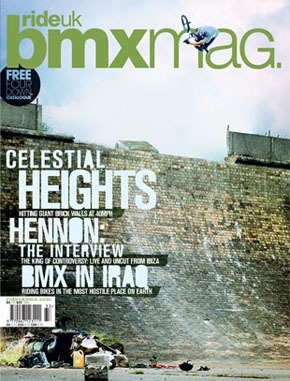 Which is your favourite magazine cover of all time?
—Baz Keep reservoir table air! Boooooom…!
What are you going to do today?
—Just got back from being away for three weeks because I've been on a few different trips; Ride To Glory, VANS Wheels of Rock and FISE. I just built my bike up this morning, fixed a puncture and now I'm going to the trails.