We're flashing back today with the first 5 of our covers from 1992/1993. Some familiar faces in here who are still a huge part of UK BMX and beyond. Do you remember any of these? were you even born? which issue of Ride UK BMX was your first one? Hit us up in the comments or Facebook and let us know.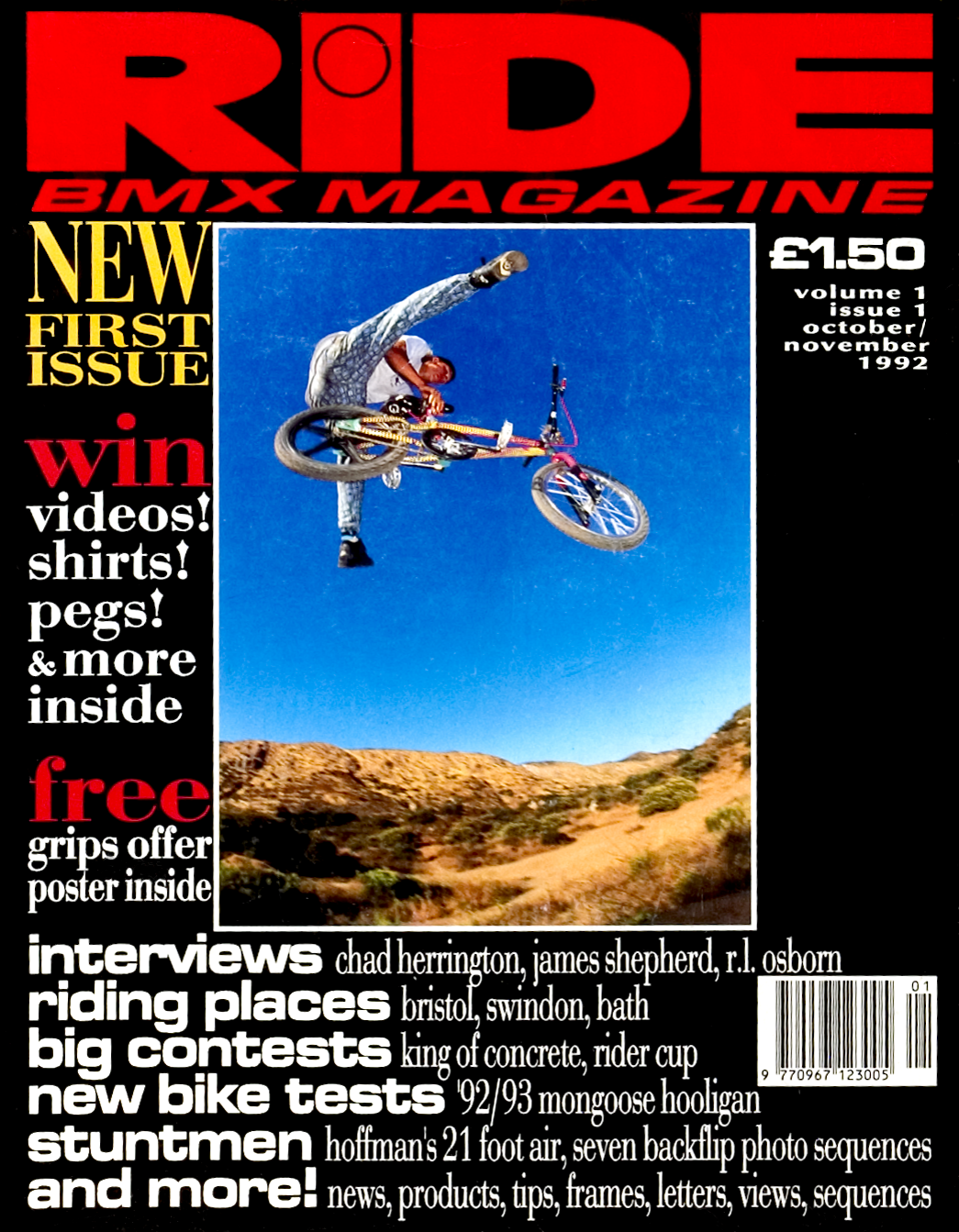 Issue number 1 October/November 1992 and on the cover is Chad Herrington seat grabbing a nothing at Mission Trails USA. Photo by Brad McDonald.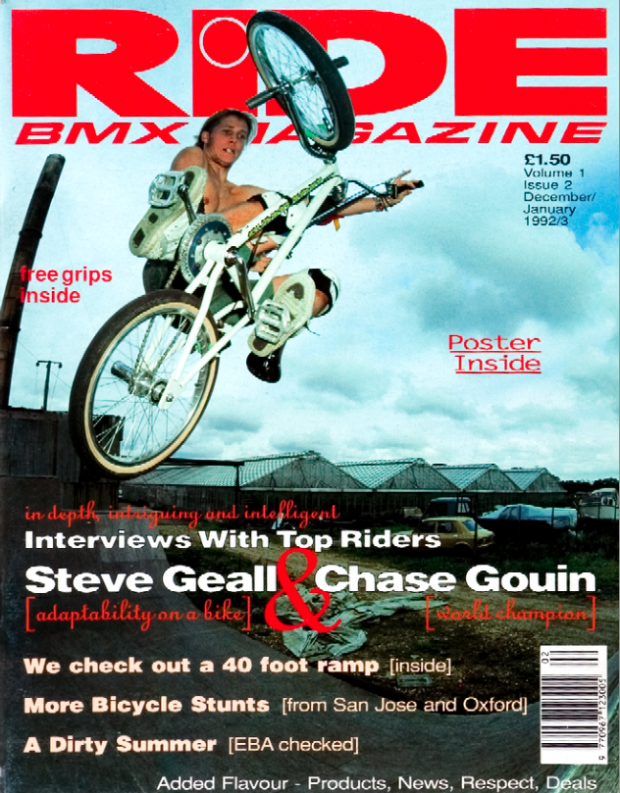 More of a UK vibe on issue 2 December/January 1992/93 with Steve Geall dropping a fakie table. Photo by Mark Noble.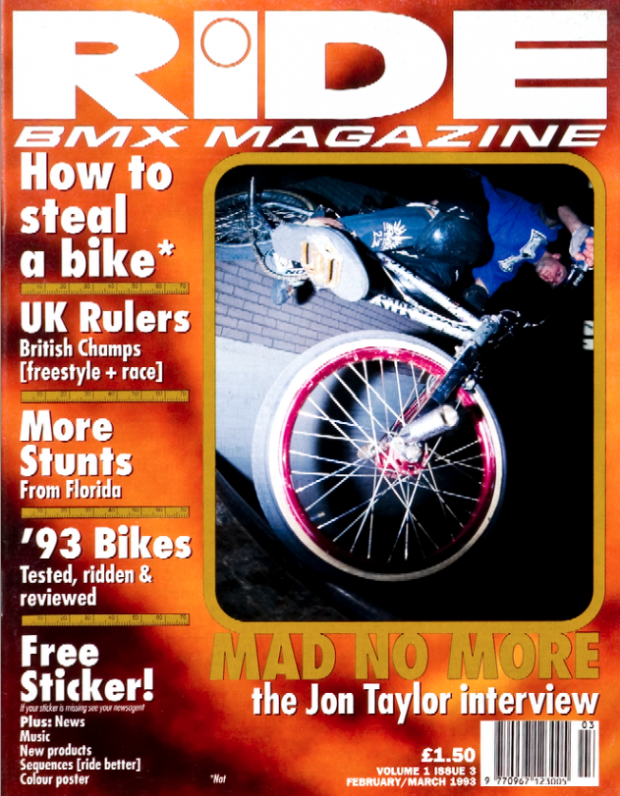 Issue 3 February/March 1993 Jon Taylor throwing down a canadian nosepick in Nottingham. In the late 90's I used to go to Re-Hab Skatepark in Wakefield and attempt to get through the old rhythm section, but I'd mainly be there to watch Jon and Jamie Bestwick ride.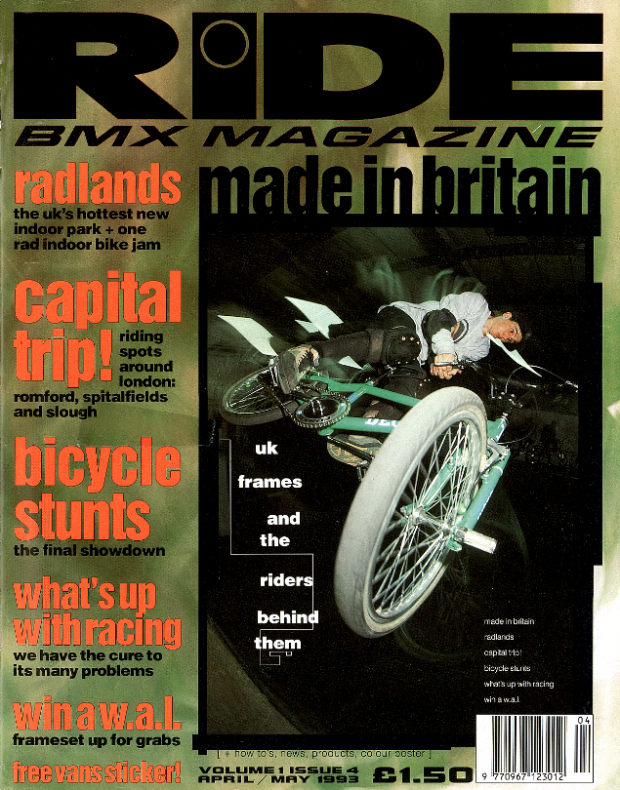 Stuart King was a favourite of mine growing up here he is with a toboggan air out of the mini at Radlands skatepark for issue 4 April/May 1993. Photo by Mark Noble.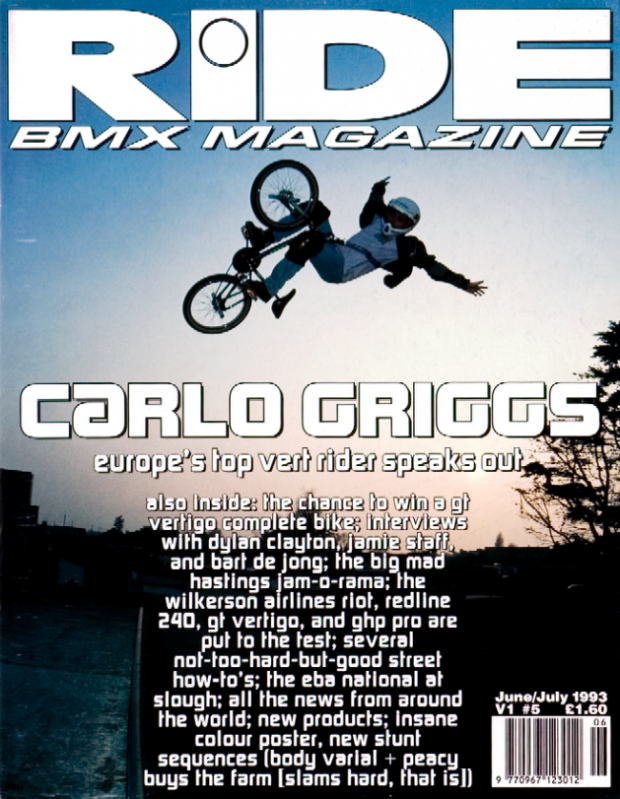 IMG and Proper's Carlo Griggs with a huge no hander covering issue 5 June/July 1993.